PAINTING (WORDS)

Every word set in type is a contest between form and content. The typography inflects the meaning; the meaning tugs at the type.

My word paintings are a variant on concrete poetry, poems in which the visual presentation is at least as important as the semantics.

So far, my focus has been on pre-existing sets of words. AMERICAN TYPES uses details from the pages of mid-century type catalogs. I've worked with random password generators, sets of adverbs and prepositions, even the NATO code used by the Allies to designate bombing coordinates. My project WHAT uses category heading from the Dewey Decimal and Library of Congress catalog systems.

In each body of work, I'm working with taxonomies, examining how we organize the medium of language we all use everyday.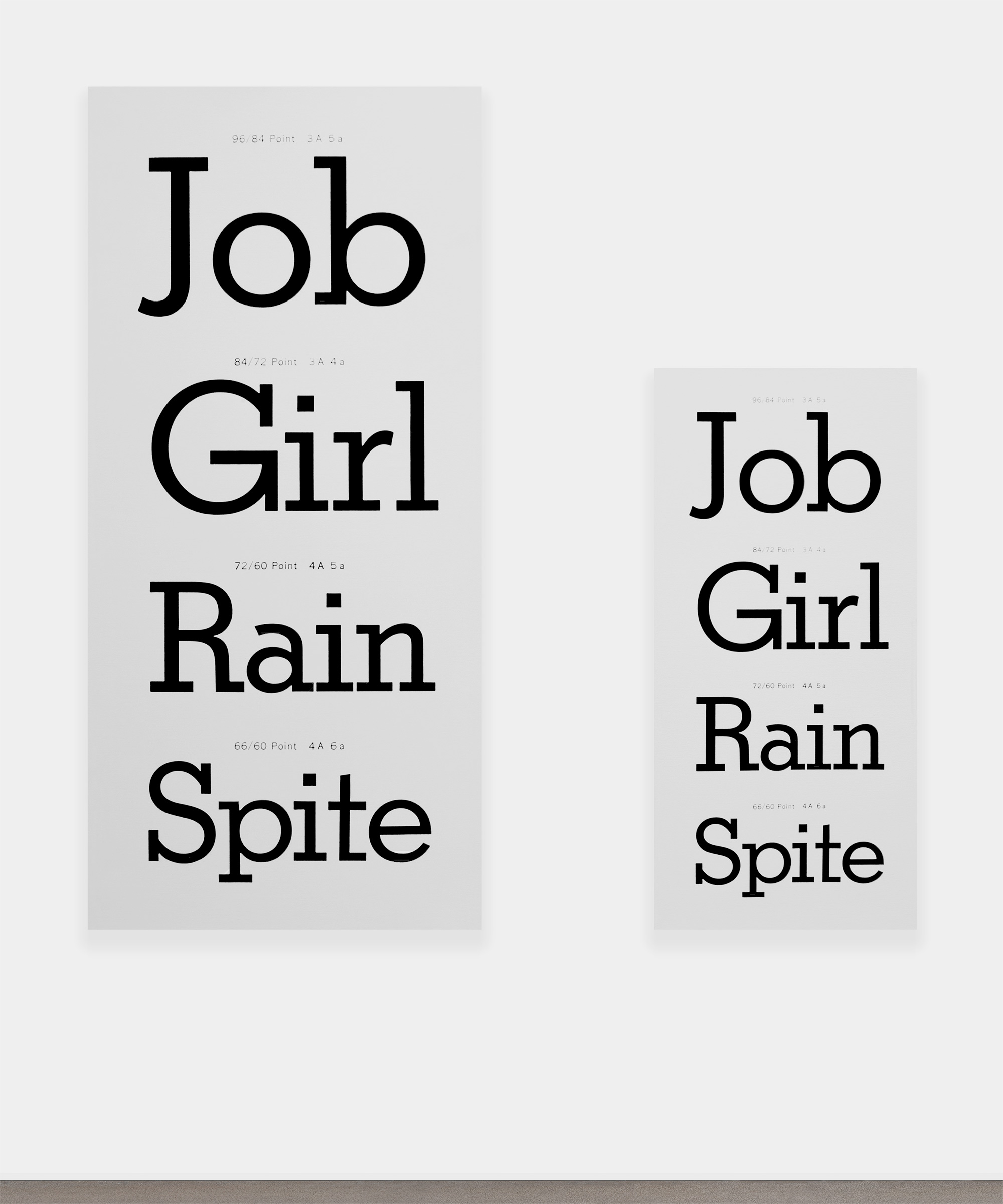 JOB/GIRL enamel screenprint on gessoed canvases, 60" x 28" x 1.5" and 40" x 18.5 x 1.5", 1995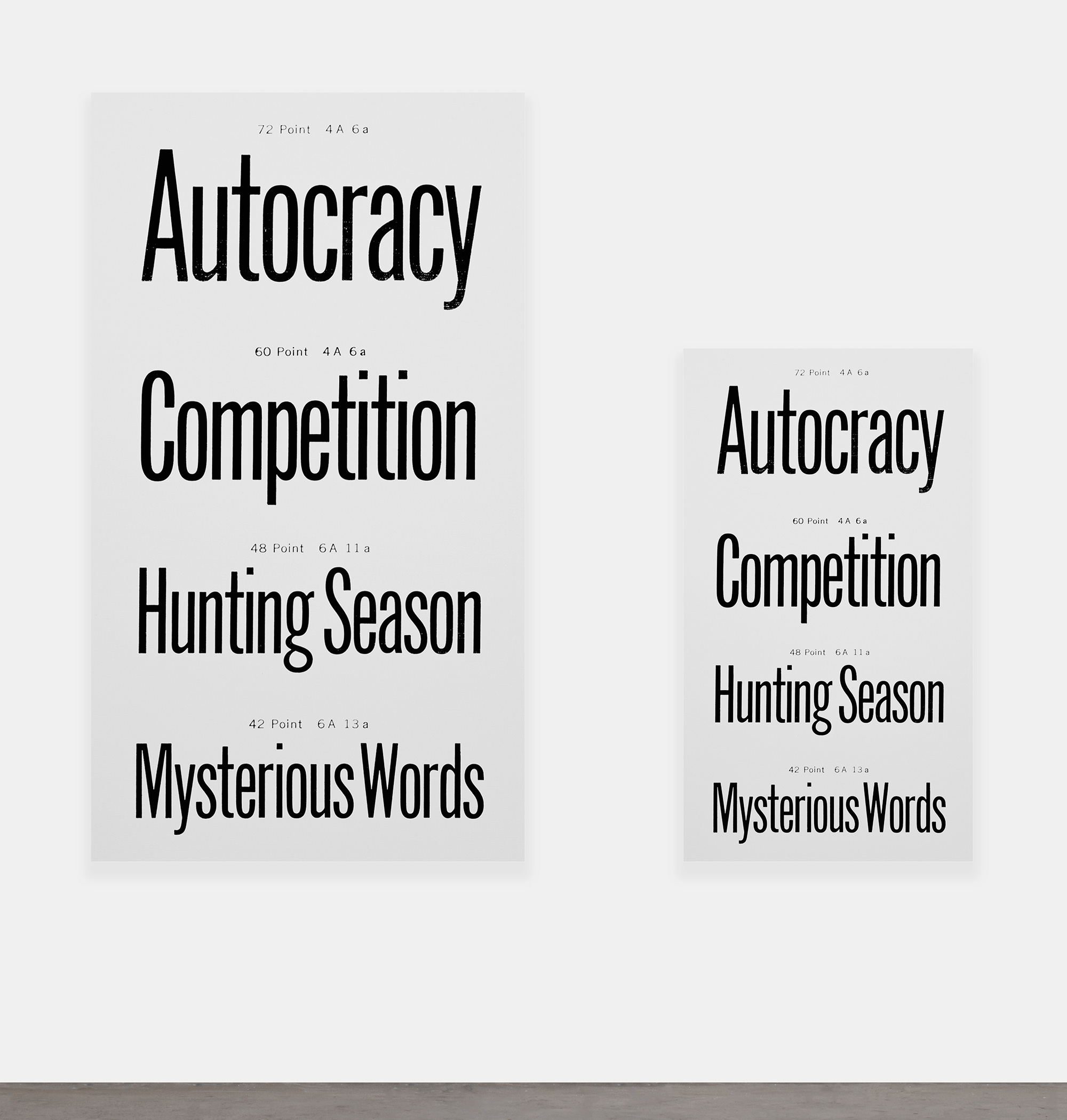 AUTOCRACY/COMPETITION enamel screenprint on gessoed canvas, 54" x 30" x 1.5", 1995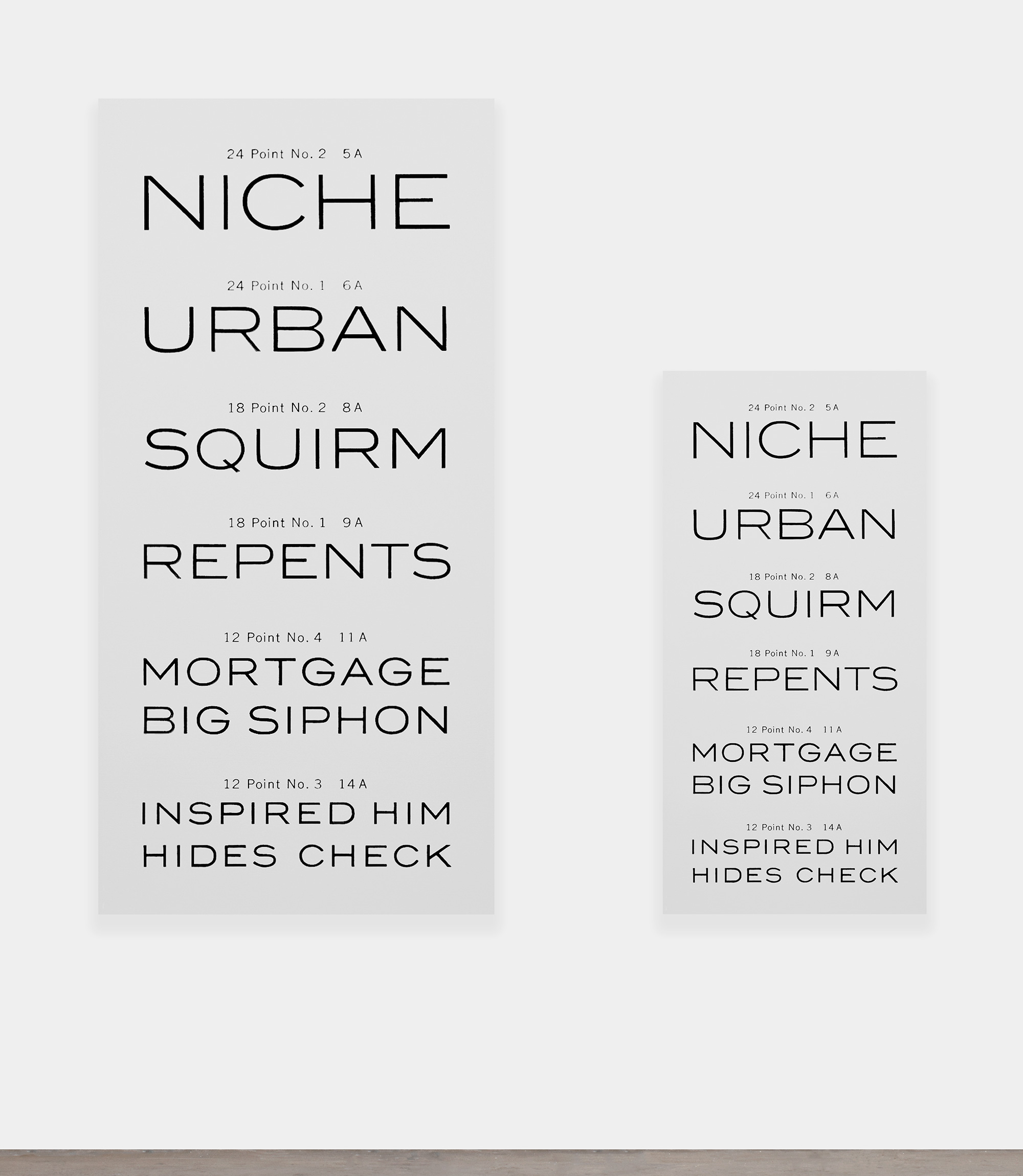 NICHE enamel screenprint on gessoed canvas, 53" x 32" x 1.5", 1995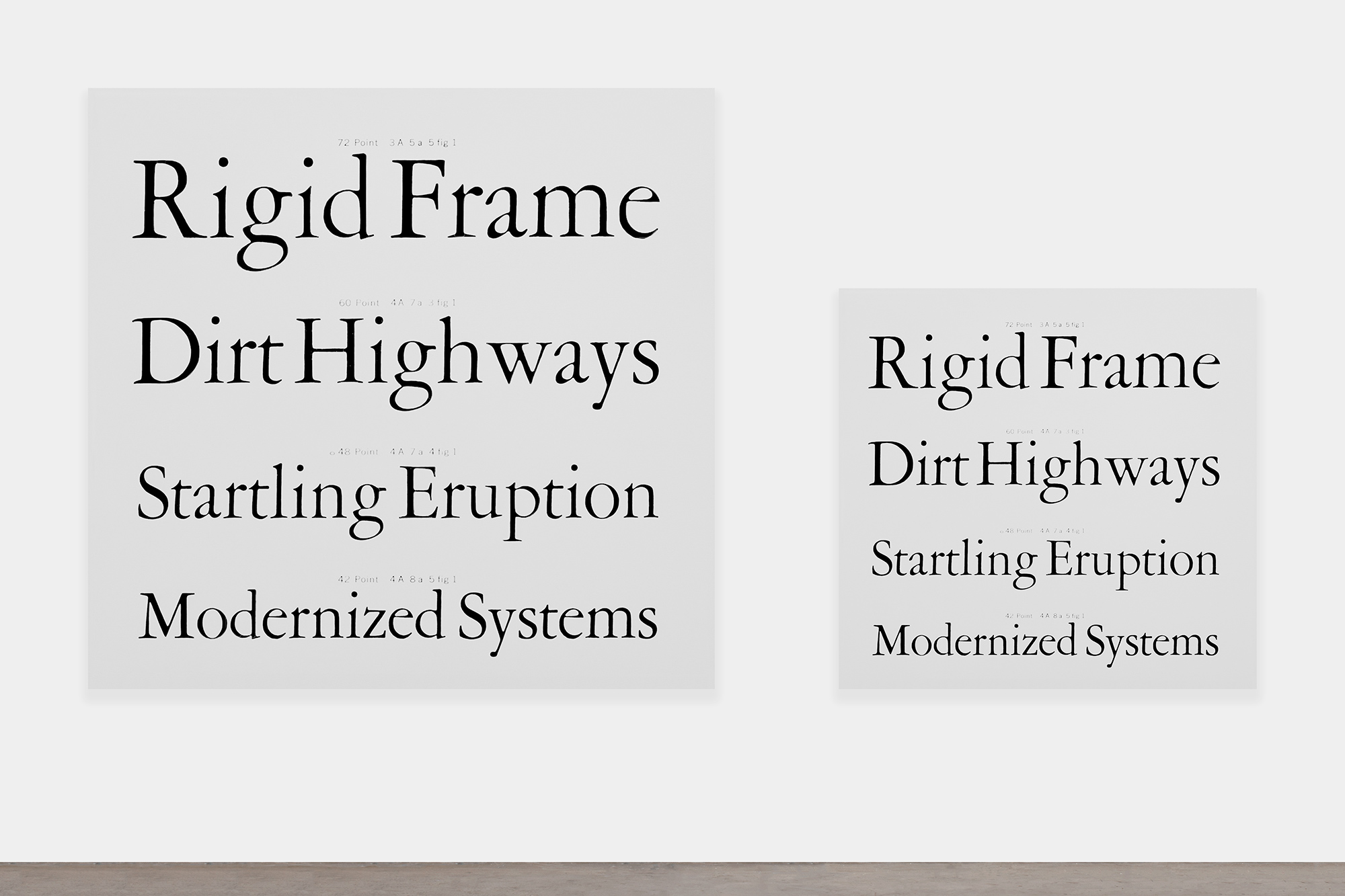 RIGID FRAME enamel screenprint on gessoed canvases, 48" x 48" x 1.5" and 32" x 32 x 1.5", 1995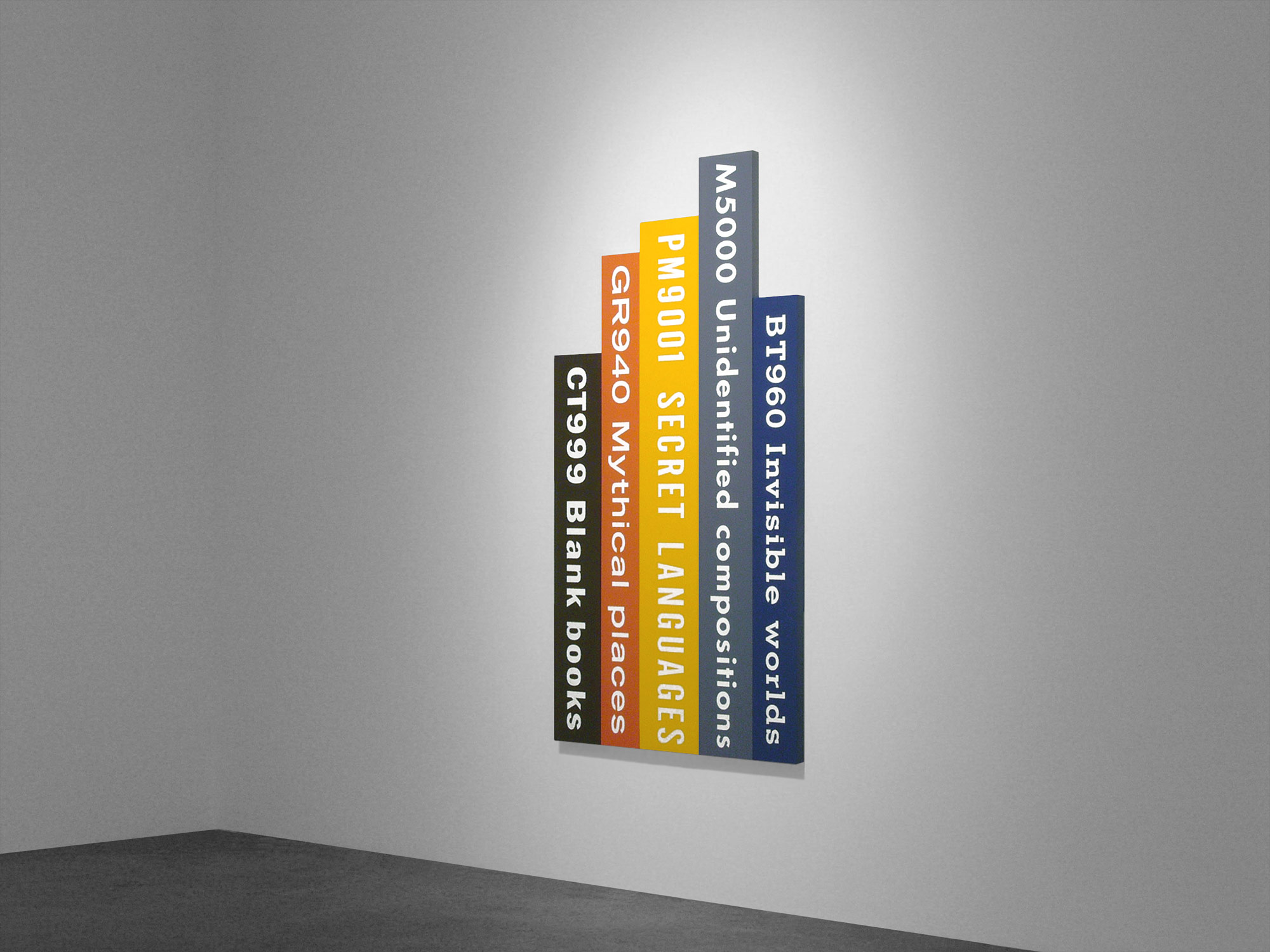 BLANK BOOKS, ETC. acrylic on canvas over panels, 2006
WILL, ETC. acrylic on canvas over panels, 2006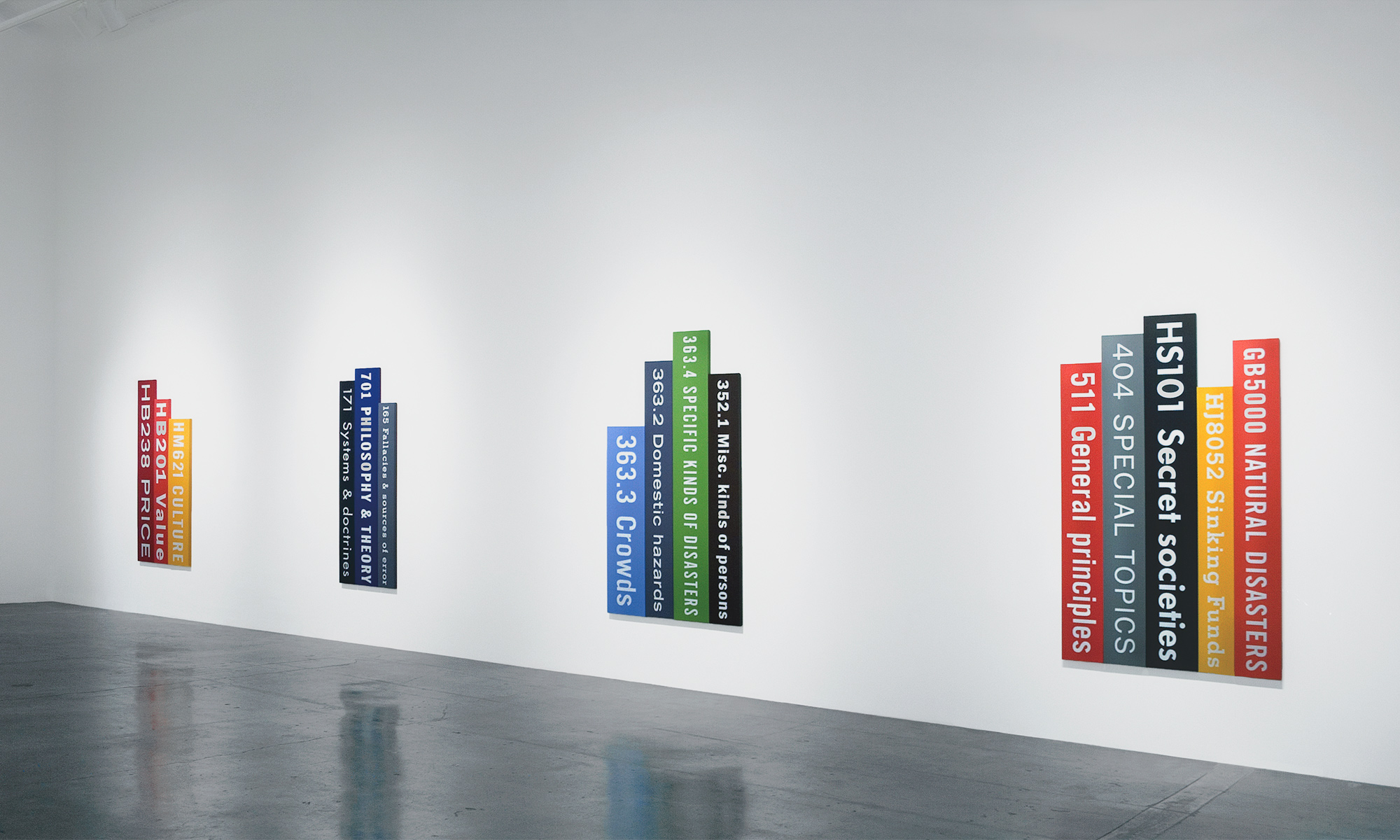 WHAT installation view, 2006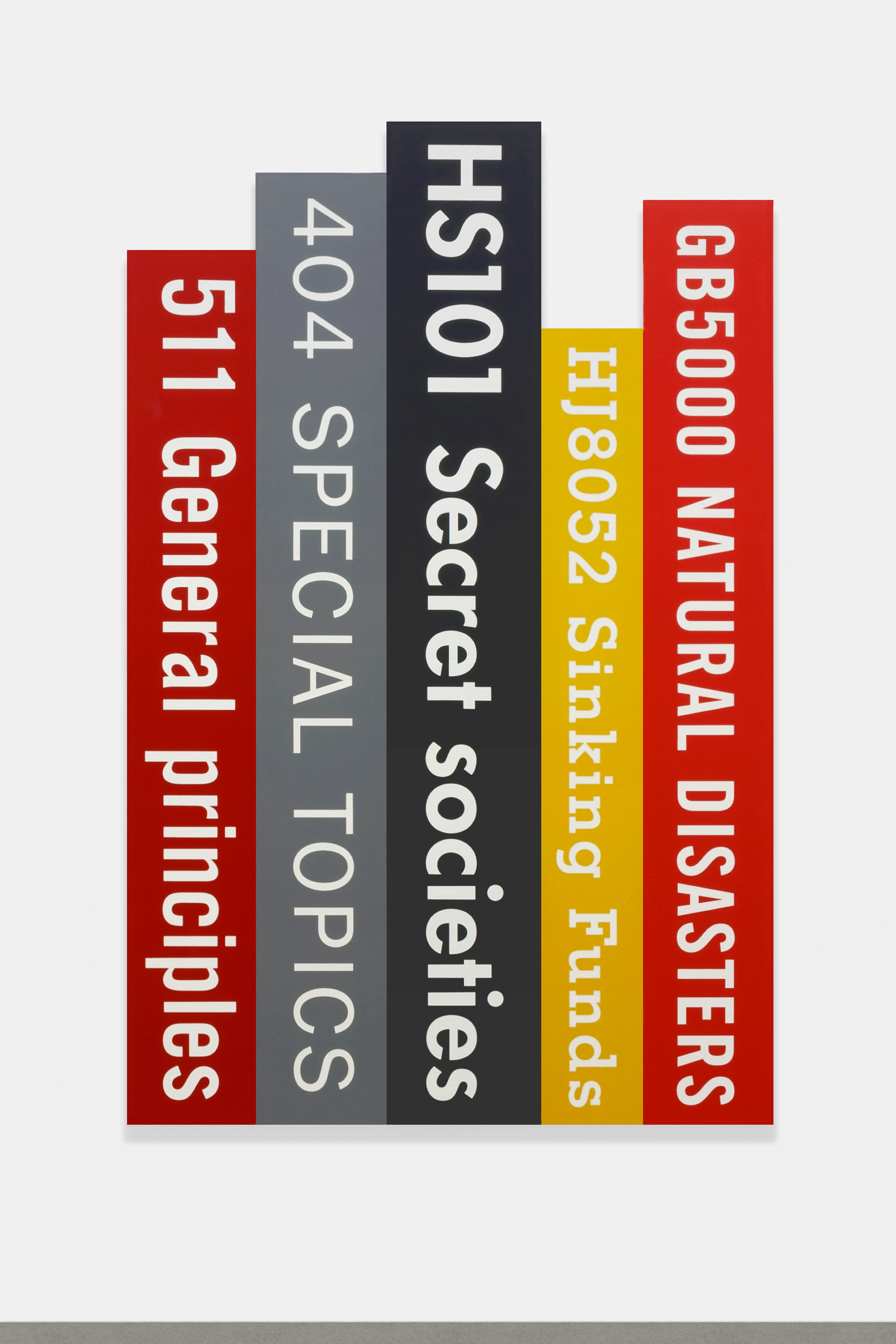 GENERAL PRINCIPLES, ETC. acrylic on canvas over panels, 2006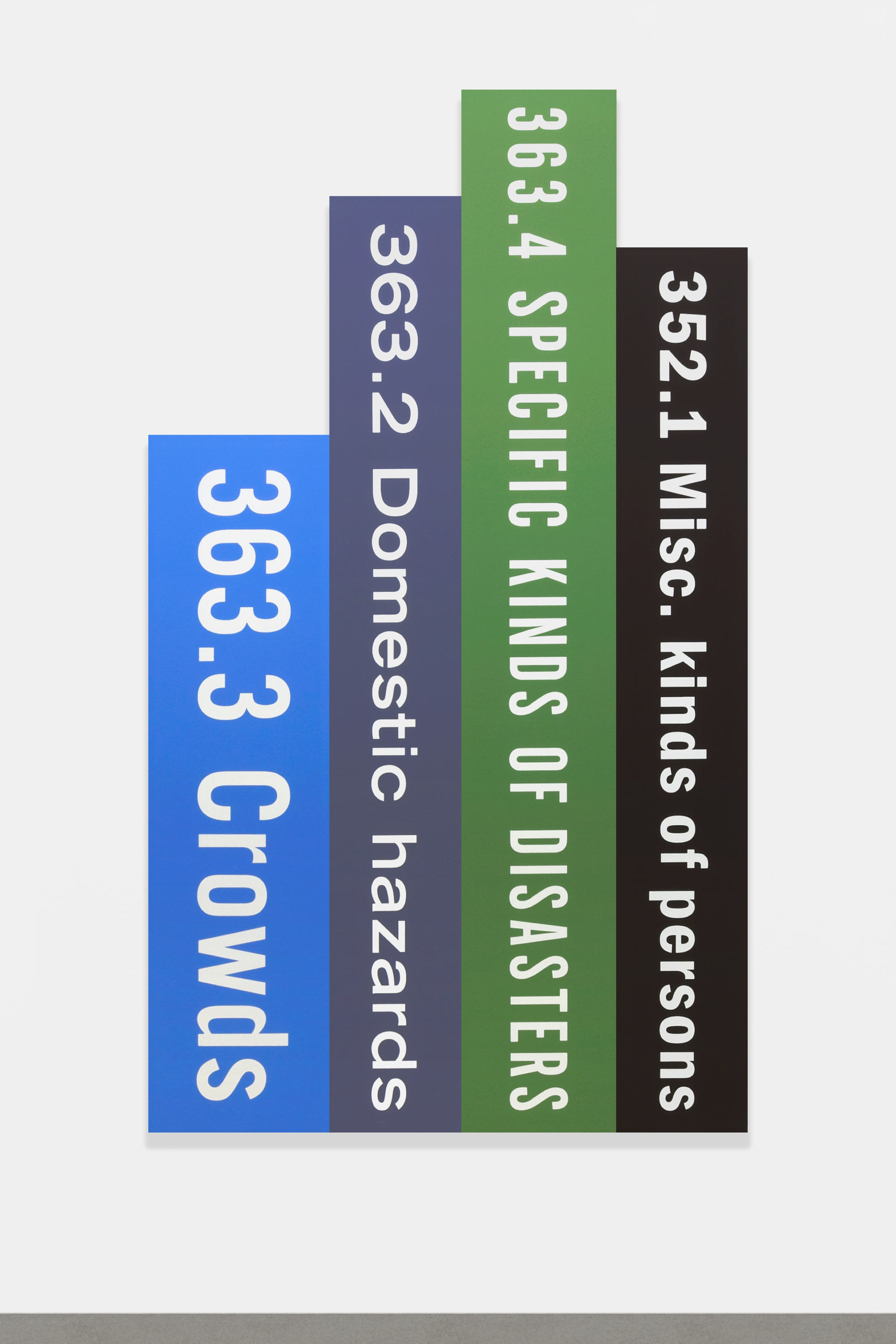 CROWDS, ETC. acrylic on canvas over panels, 2006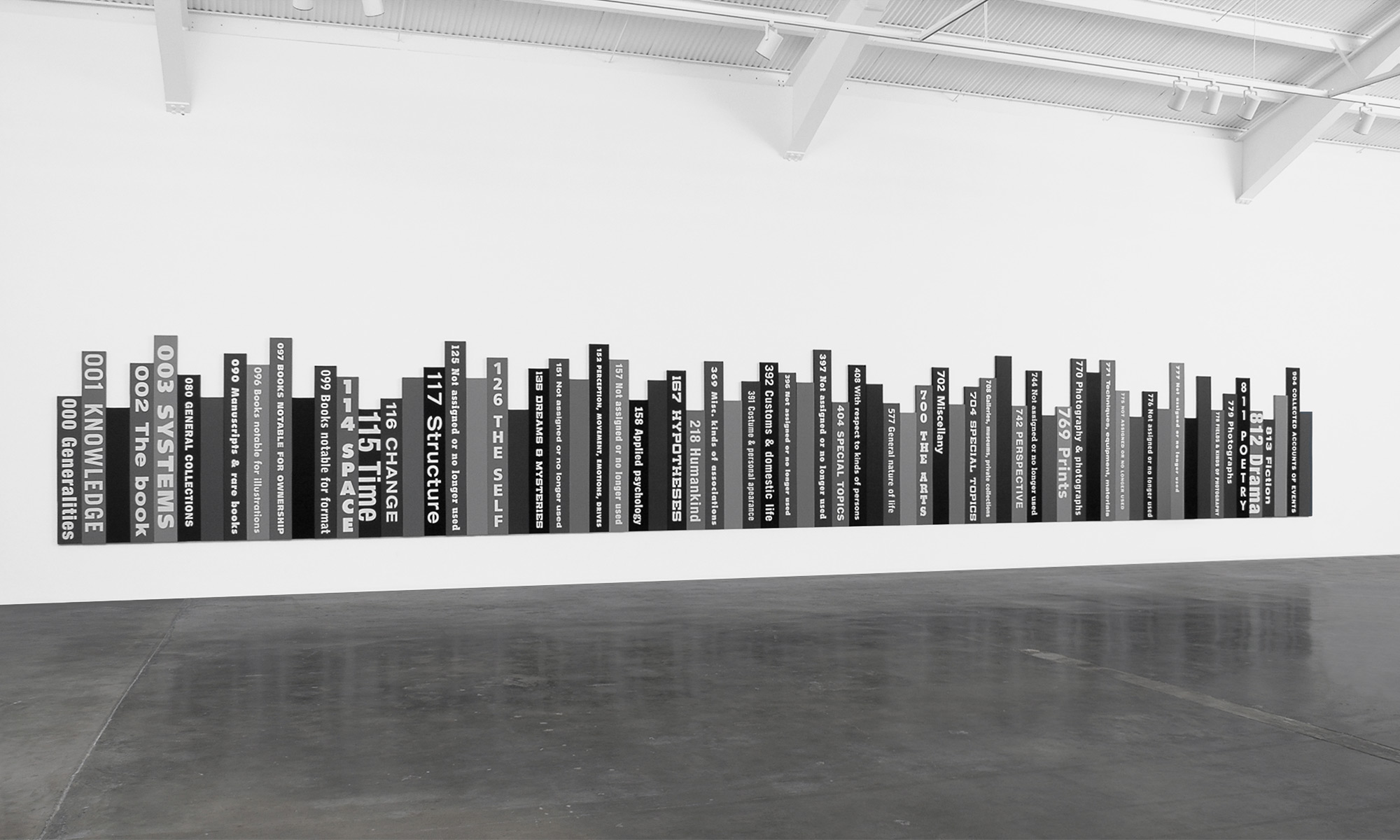 SHADES OF GREY (DEWEY DECIMAL) 70 units: enamel & acrylic on canvas over panels, 74" x 560" x 1.25", 2005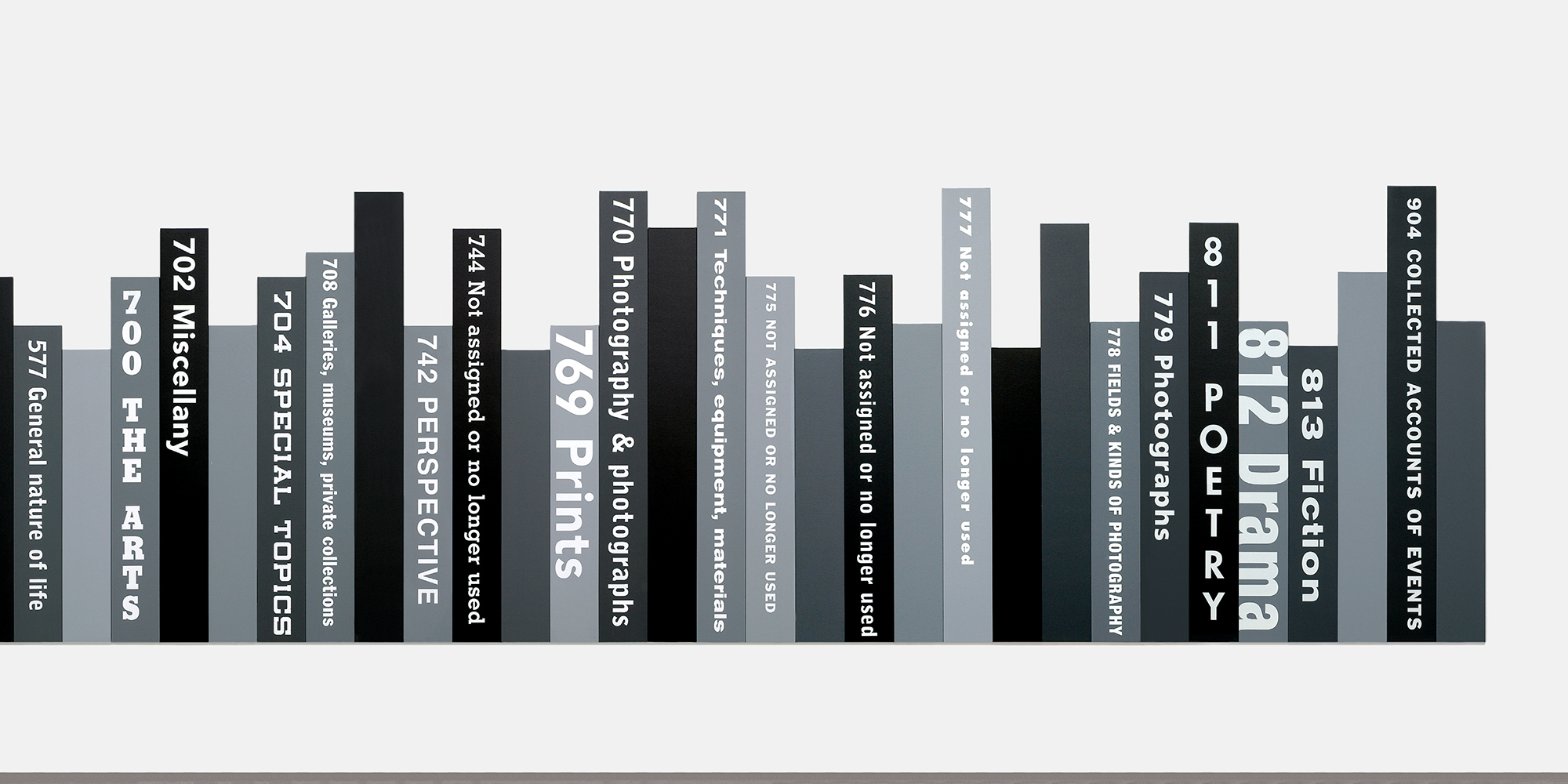 SHADES OF GREY (DEWEY DECIMAL) (detail) 2005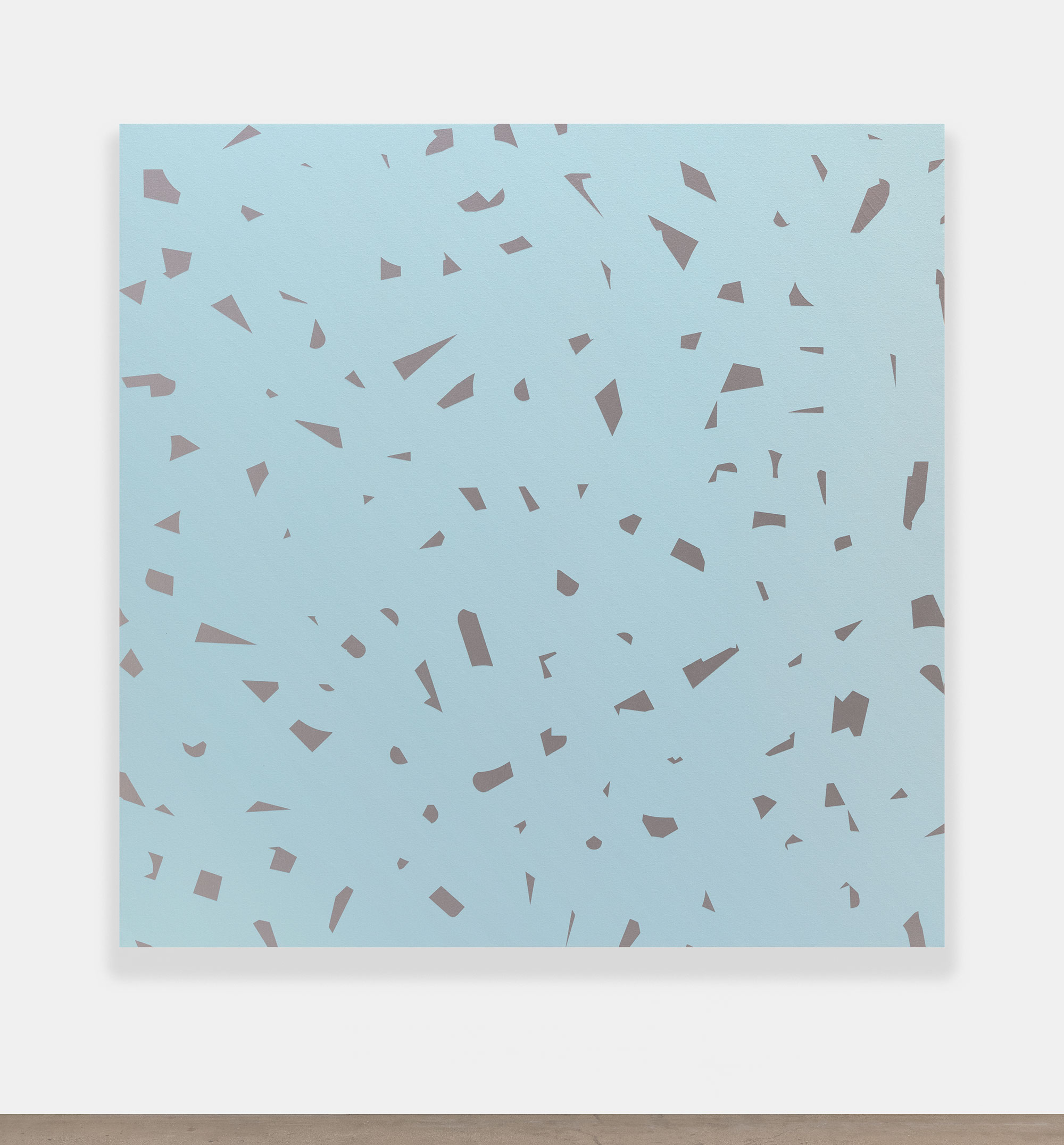 MORE & MORE OF LESS & LESS gesso, aluminum & acrylic on canvas, 54" x 54" x 1.5", 2019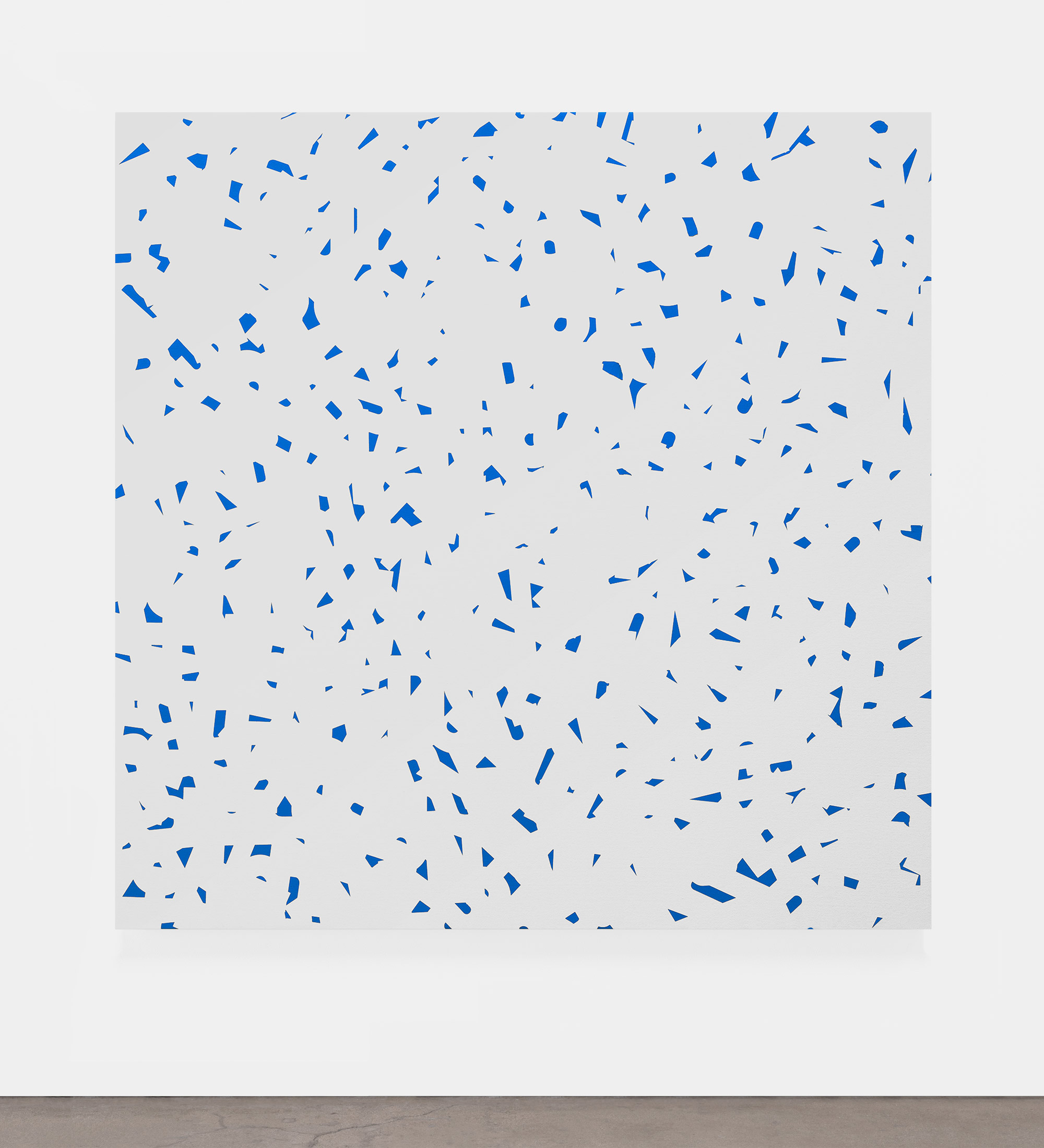 MAP THE GET gesso on canvas, 54" x 54" x 1.5", 2019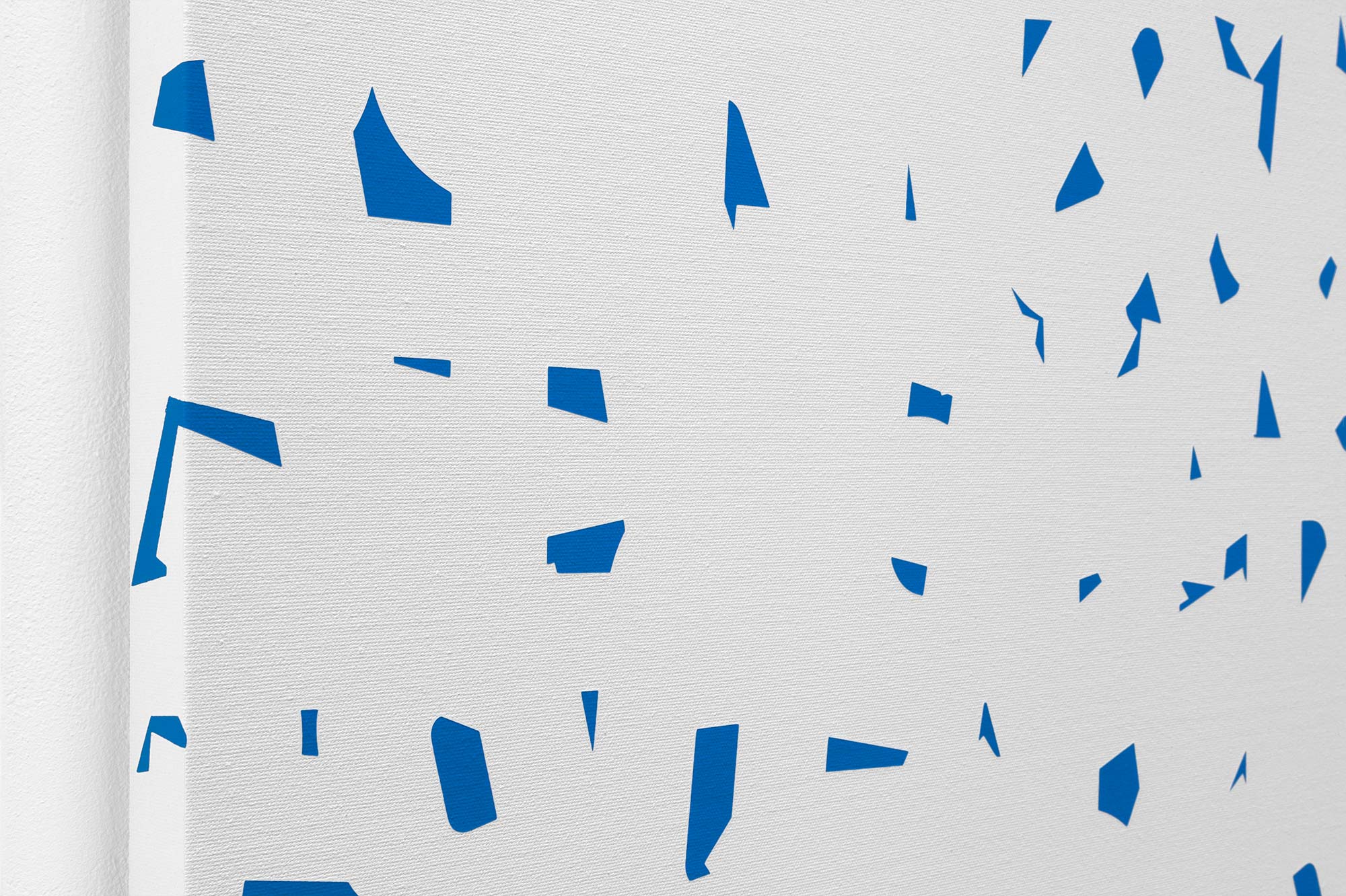 MAP THE GET (detail) 2019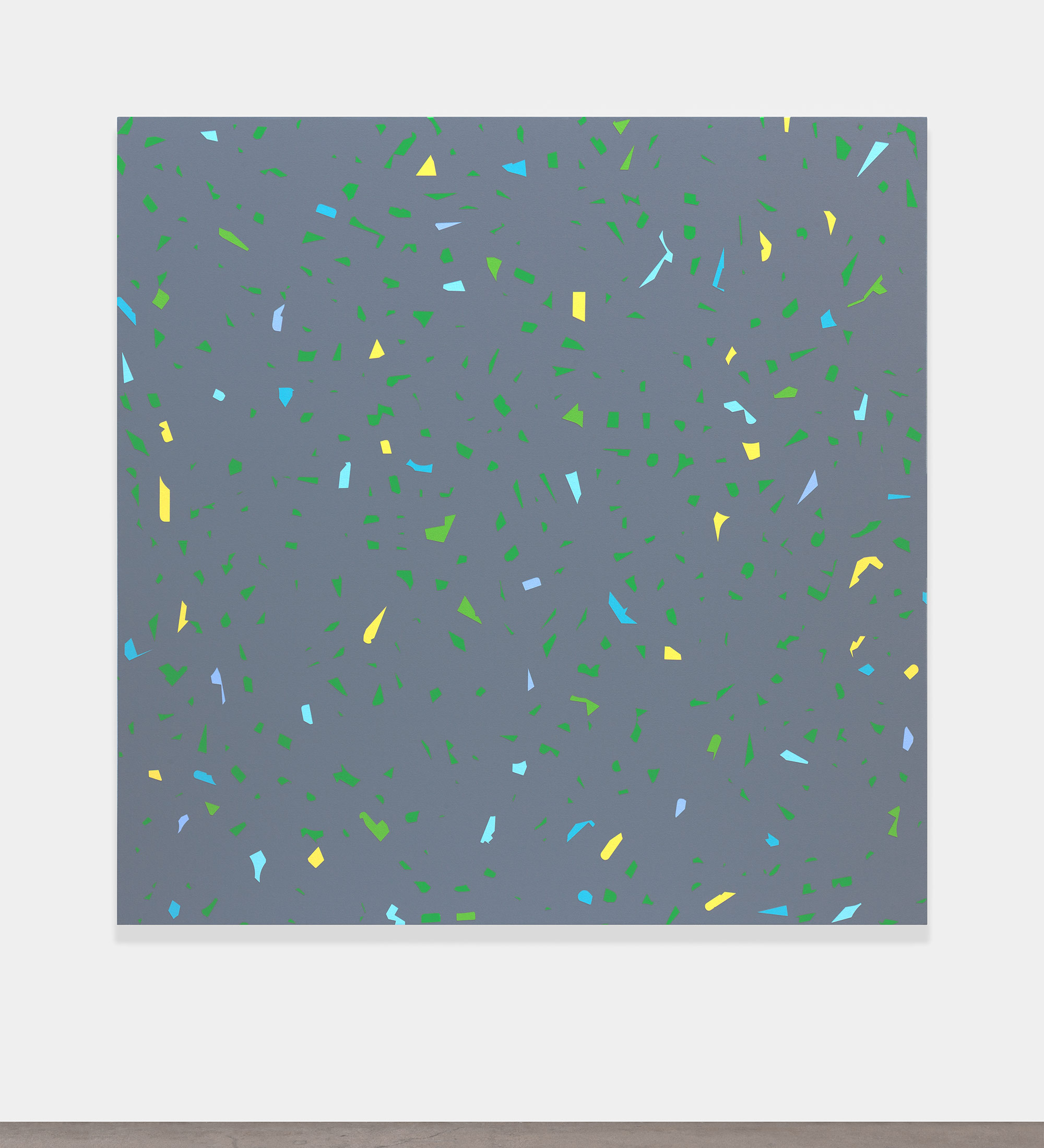 BRIEF DESCRIPTION OF A NATURAL SETTING gesso on canvas, 54" x 54" x 1.5", 2019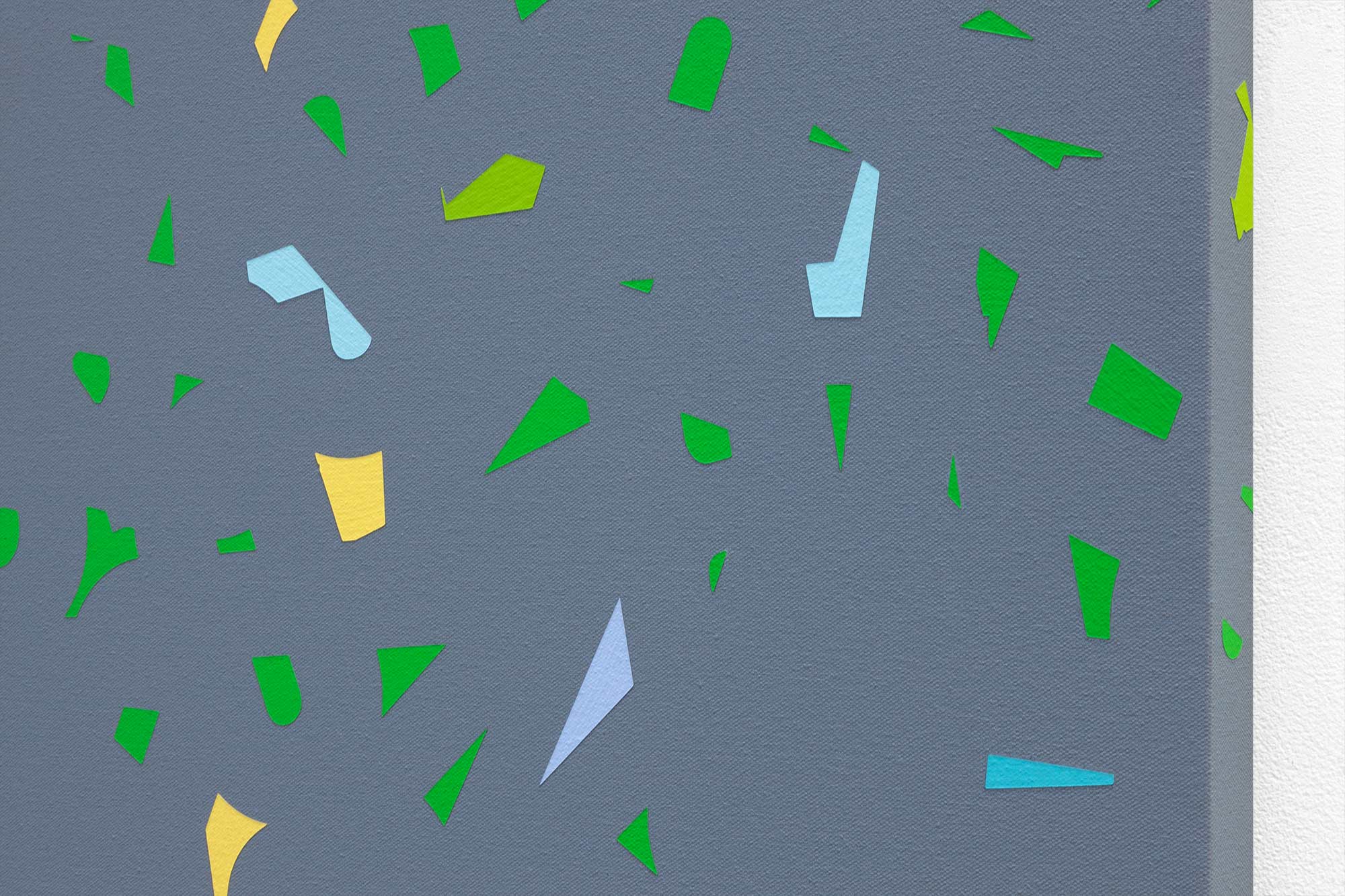 BRIEF DESCRIPTION OF A NATURAL SETTING (detail) 2019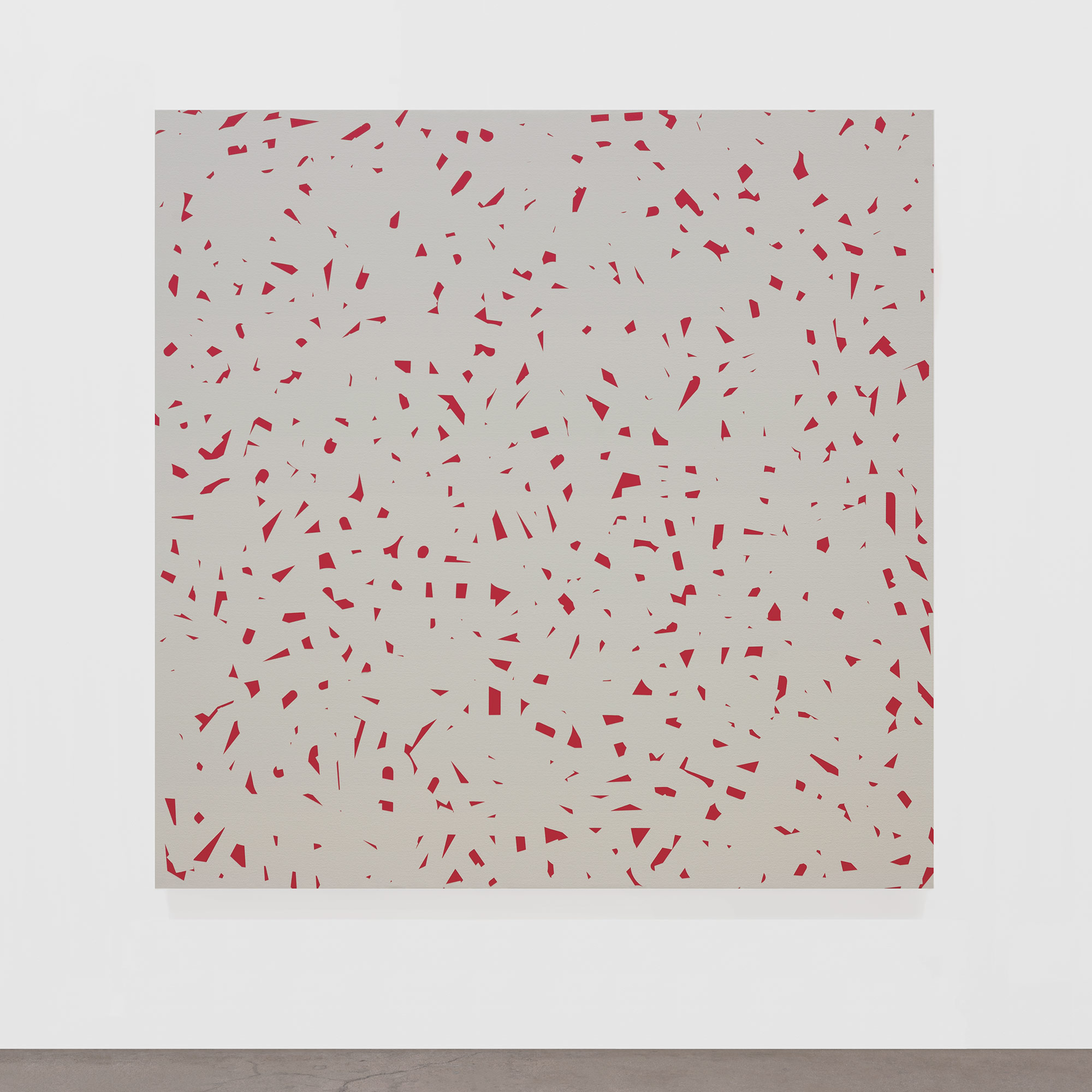 SMITHEREENS gesso on canvas, 54" x 54" x 1.5", 2019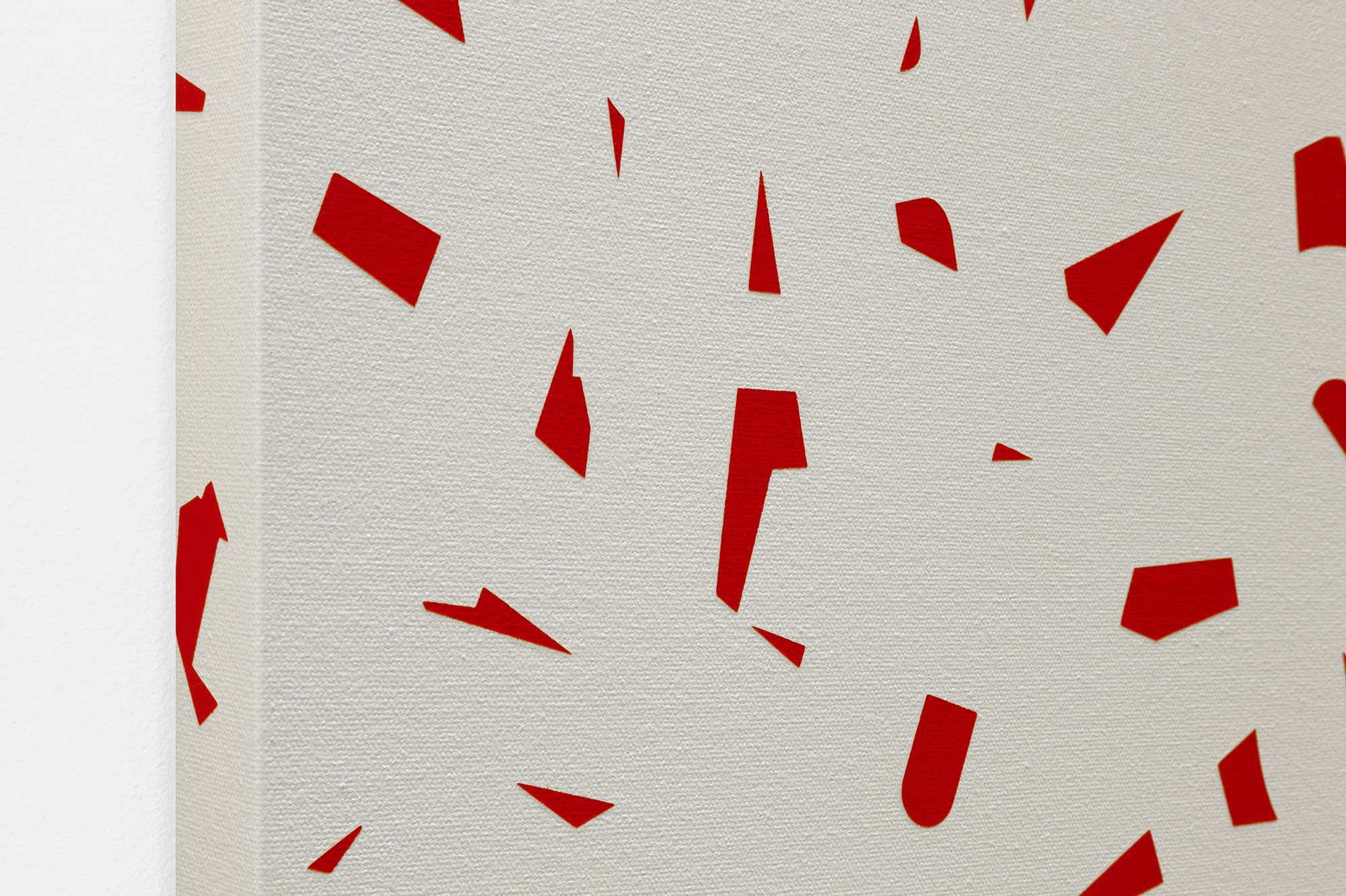 SMITHEREENS (detail) 2019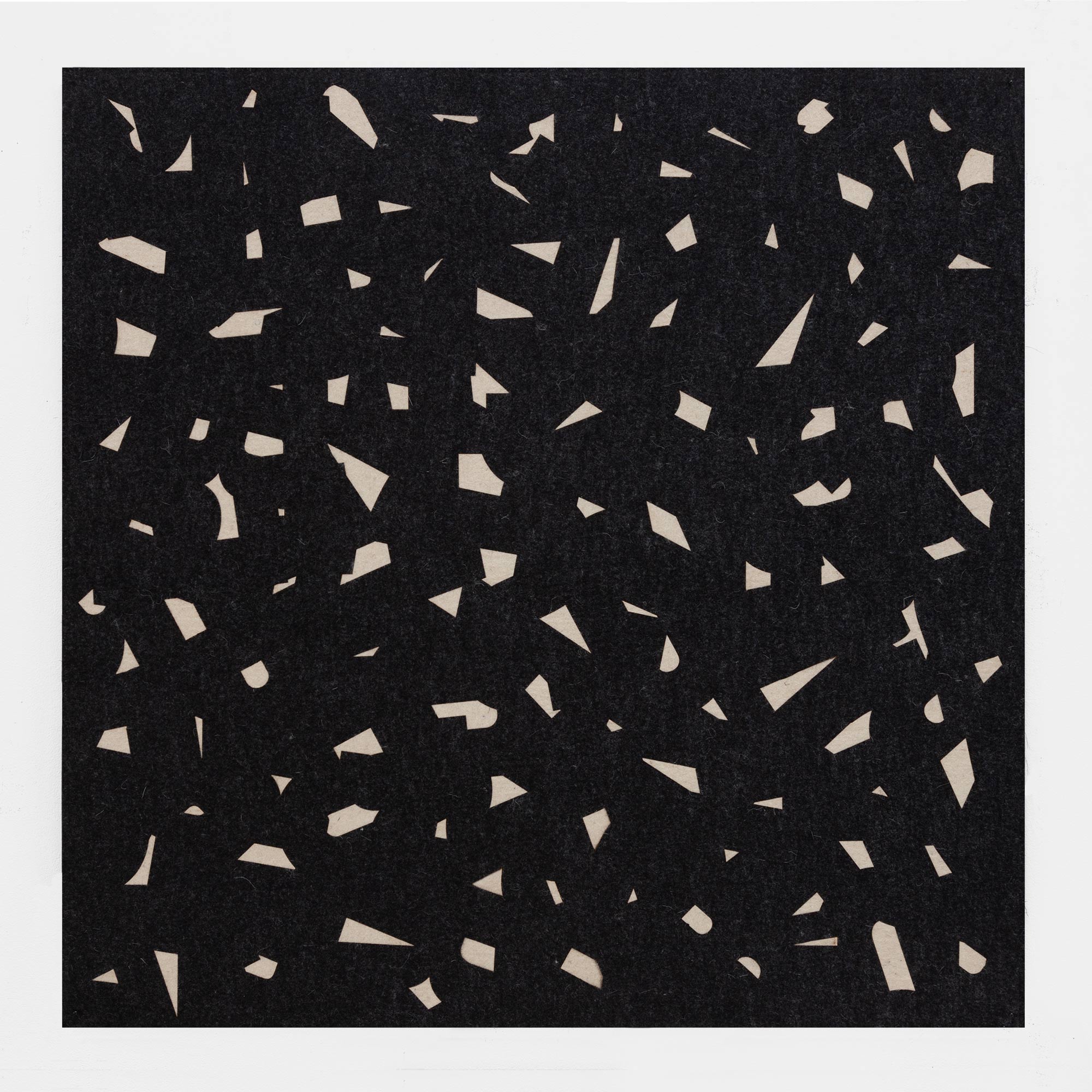 IF IT'S THE LAST THING I DO natural wool felt, interfacing, map pins, 35" x 35" x .25", 2019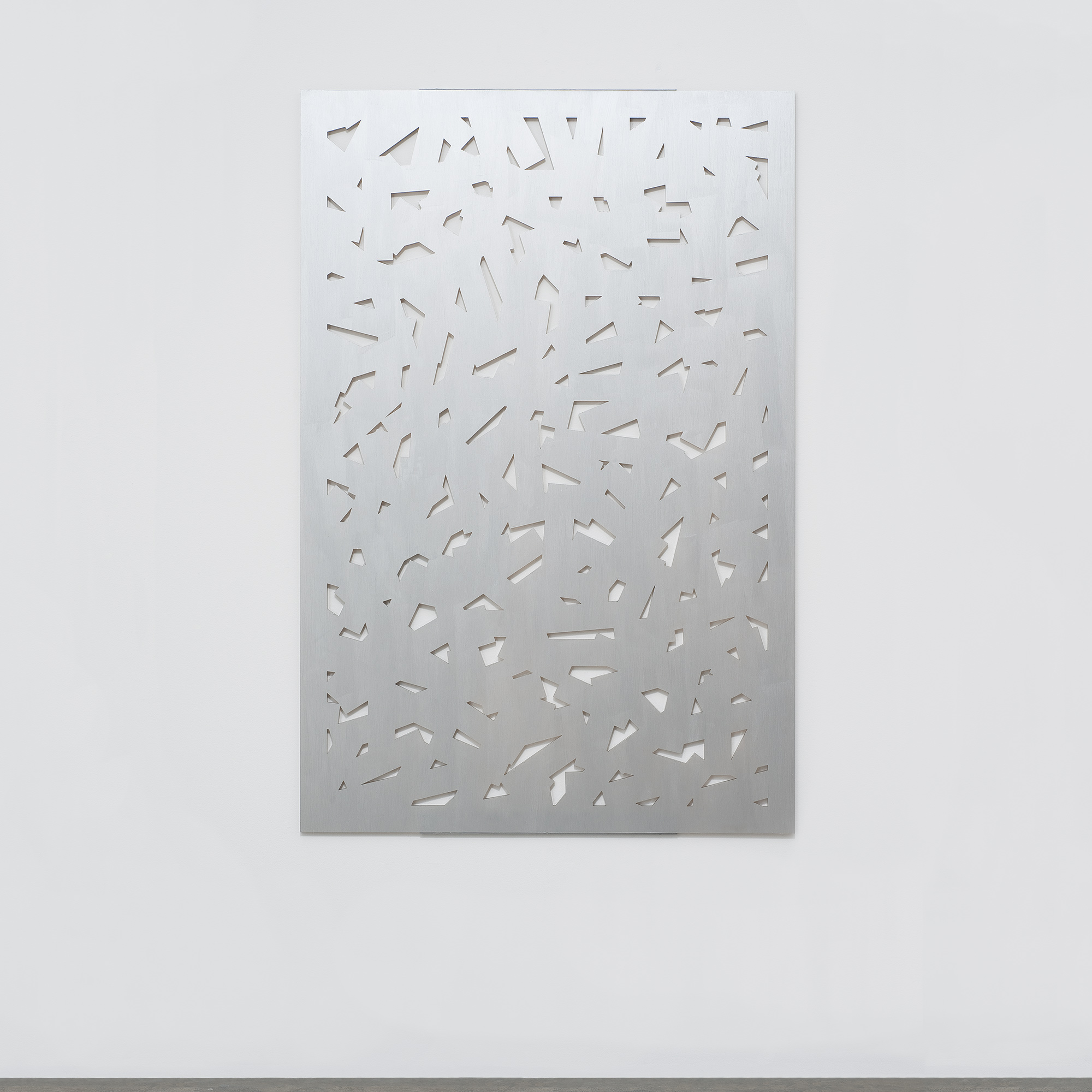 SILVER SUBTRACTION acrylic with mica on acrylic panel with cut-outs & custom steel brackets, 59" x 46" x .5", 2010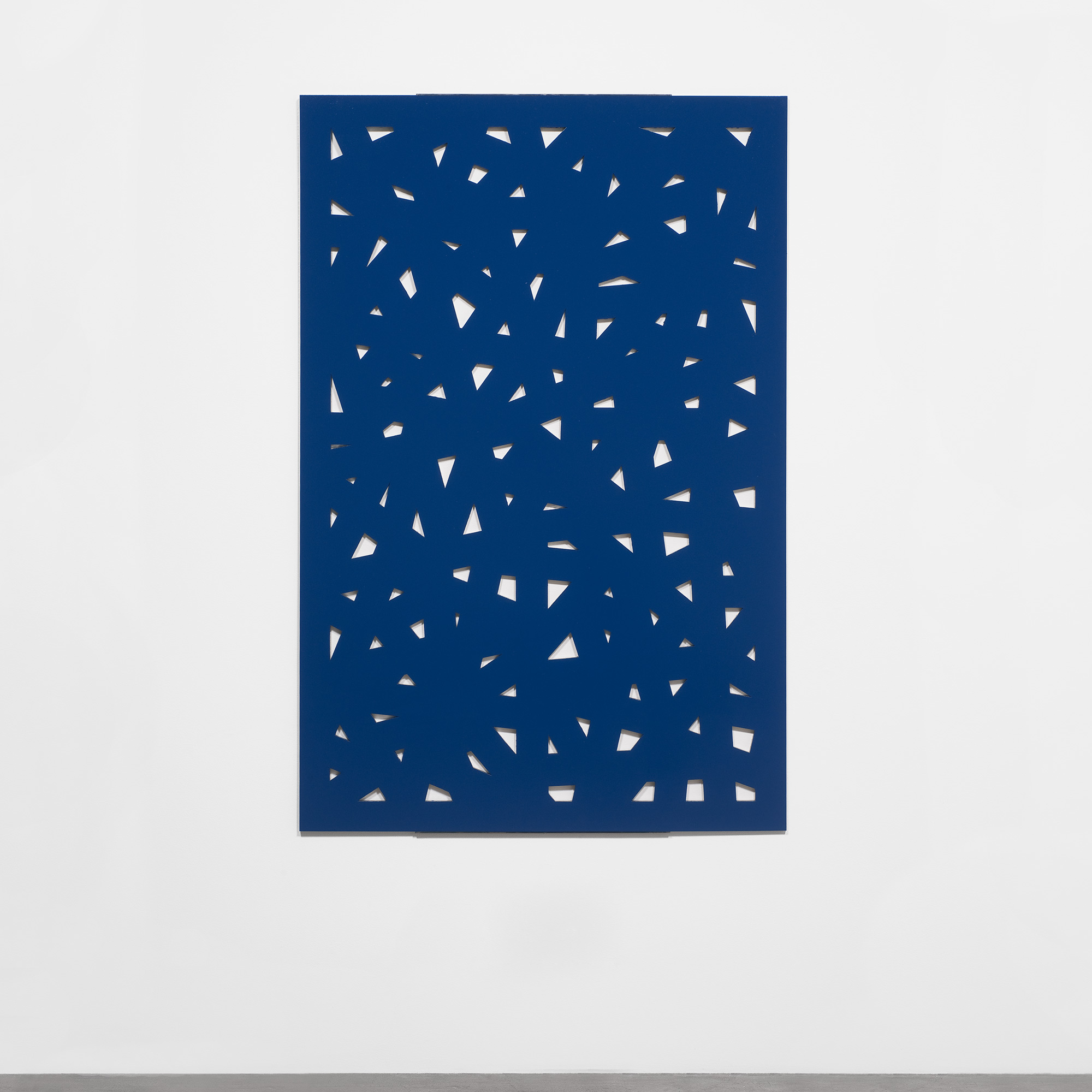 BLUE THICKET enamel on acrylic panel with cut-outs & custom steel brackets, 59" x 46" x .5", 2010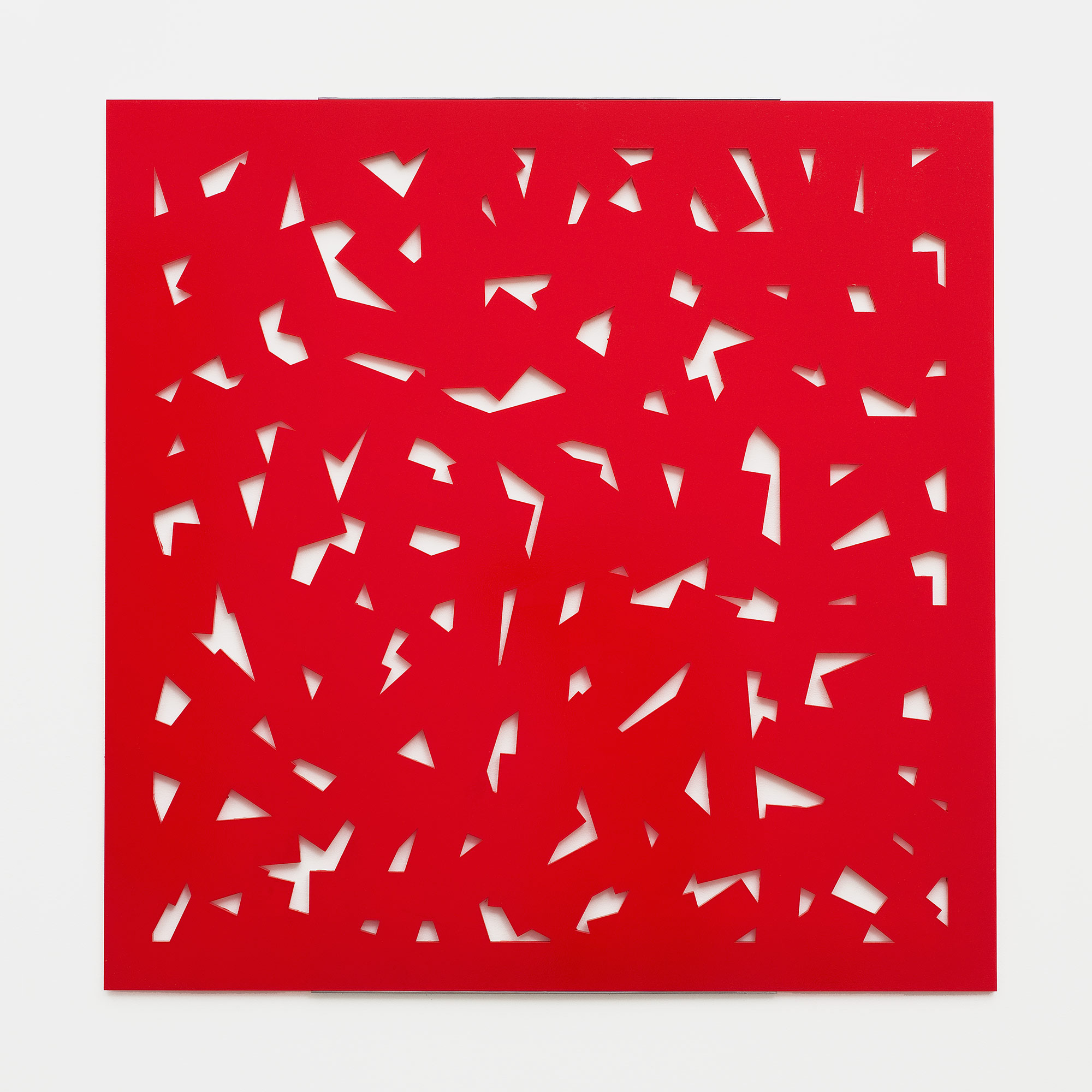 RED MAELSTROM enamel on acrylic panel with cut-outs & custom steel brackets, 46" x 46" x .5", 2010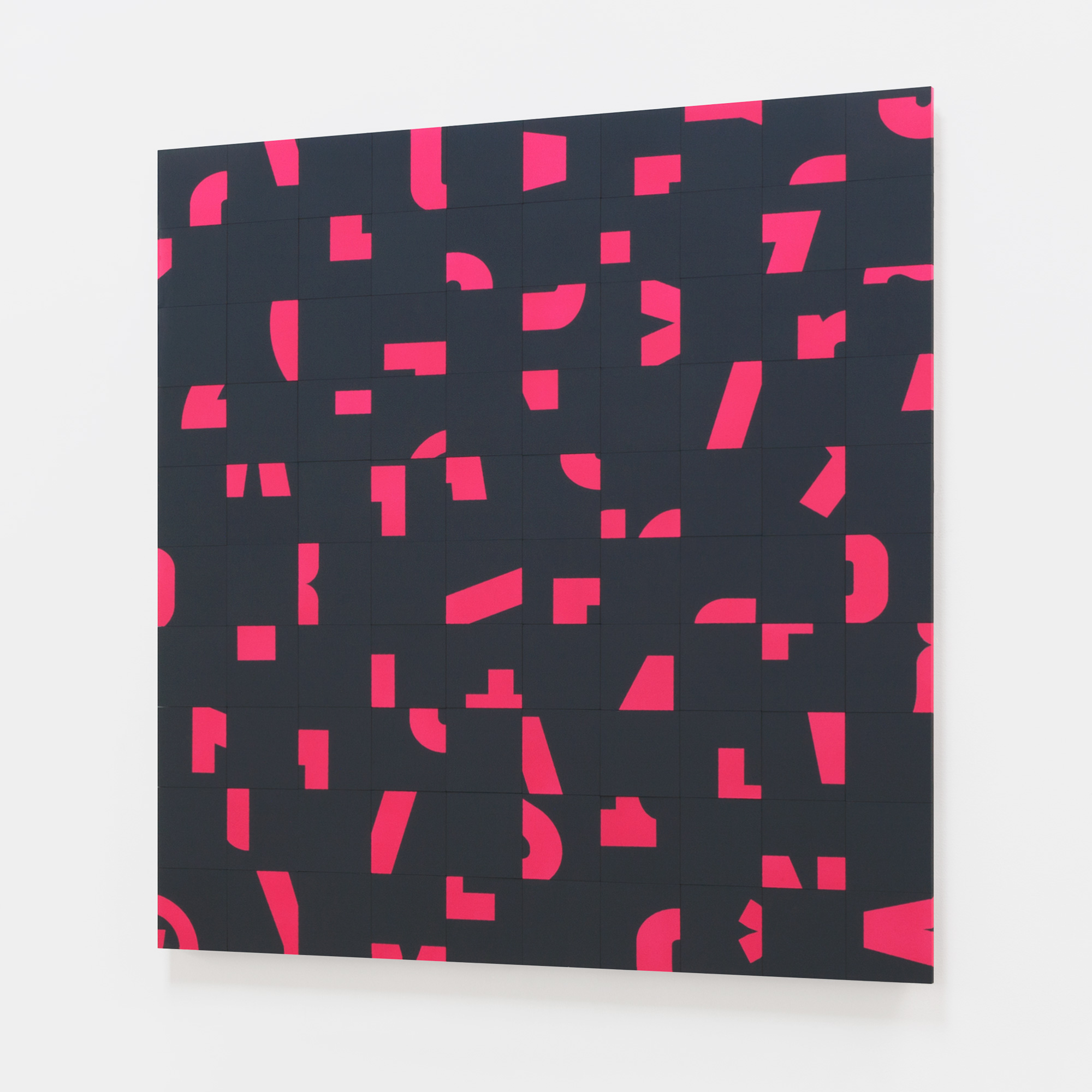 ABBREVIATION acrylic & gesso on panel, 60" x 60" x 1.75", 2015