PAINTING (COLOR BARS)
Here the color appears almost integral to the form. As color advances, language and code retreat. They've become fractured & fractious, marginalized, slipping off the edges of the support.
That's not to say the claims of language no longer apply; they've just been eclipsed by color. The immediacy of it, the urgency of it, the need I feel for it.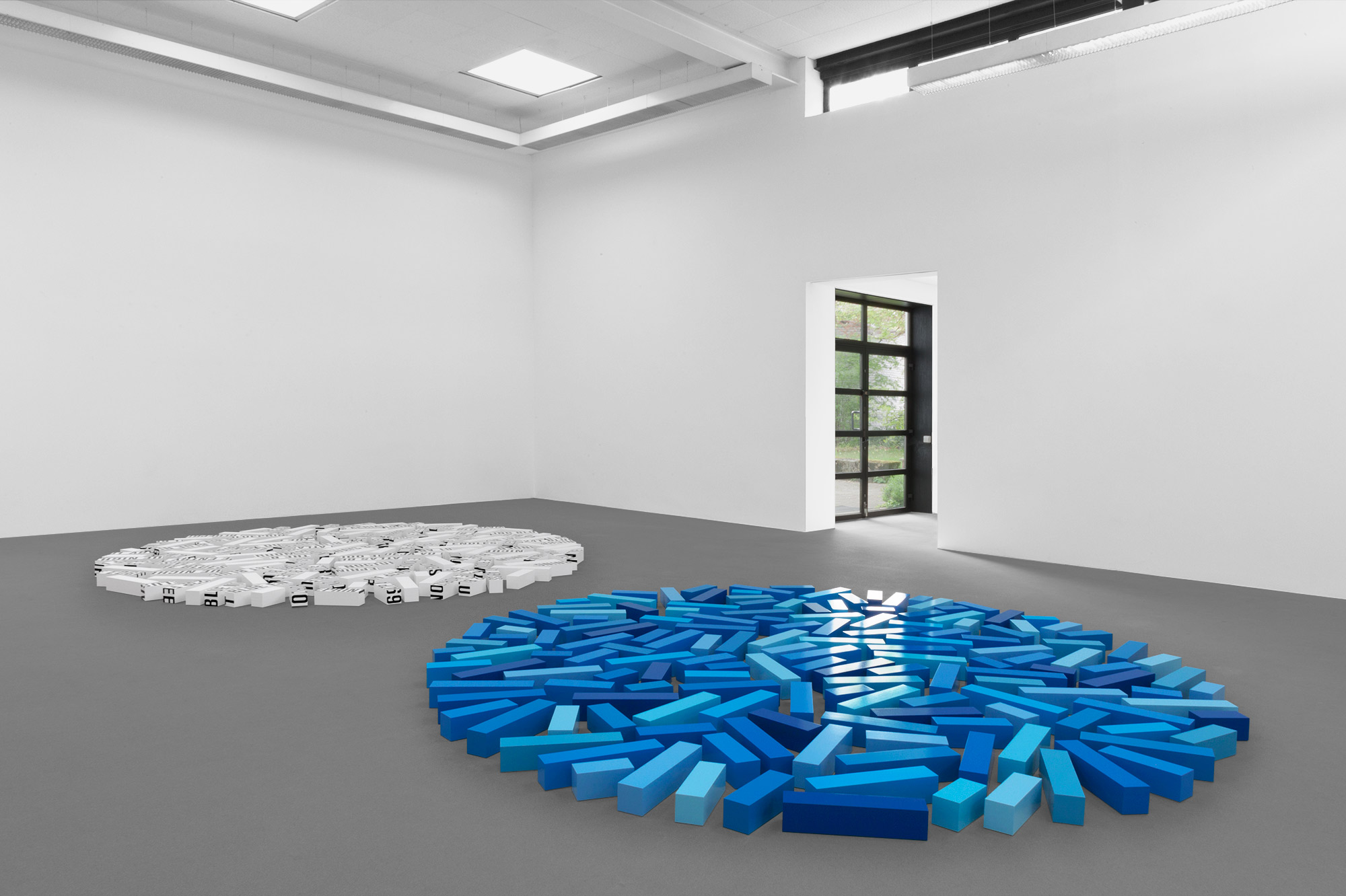 ATLAS BLUE enamel on blocks, 144" x 312" x4", 2012, collection: MdbK, Leipzig DE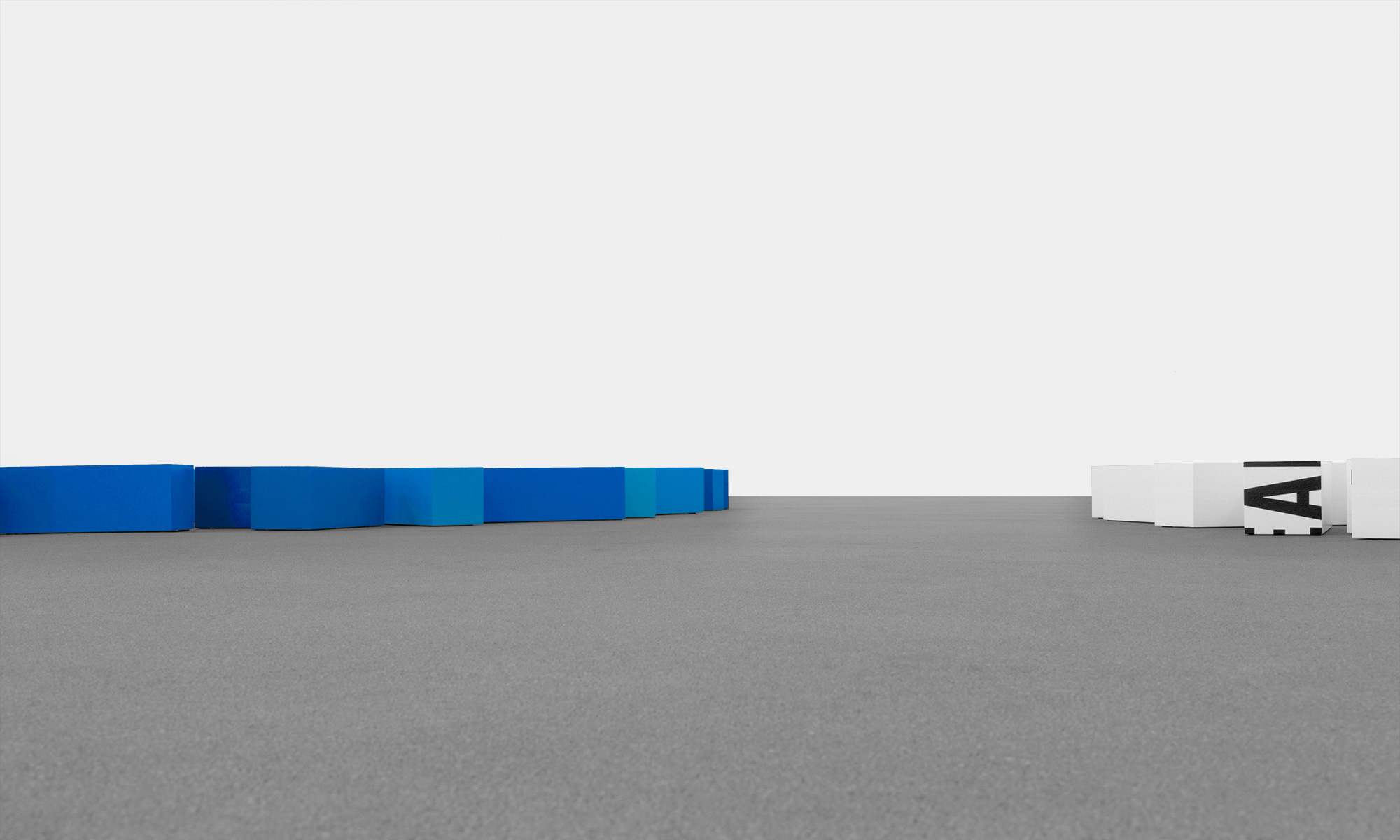 ATLAS BLUE (detail) 2012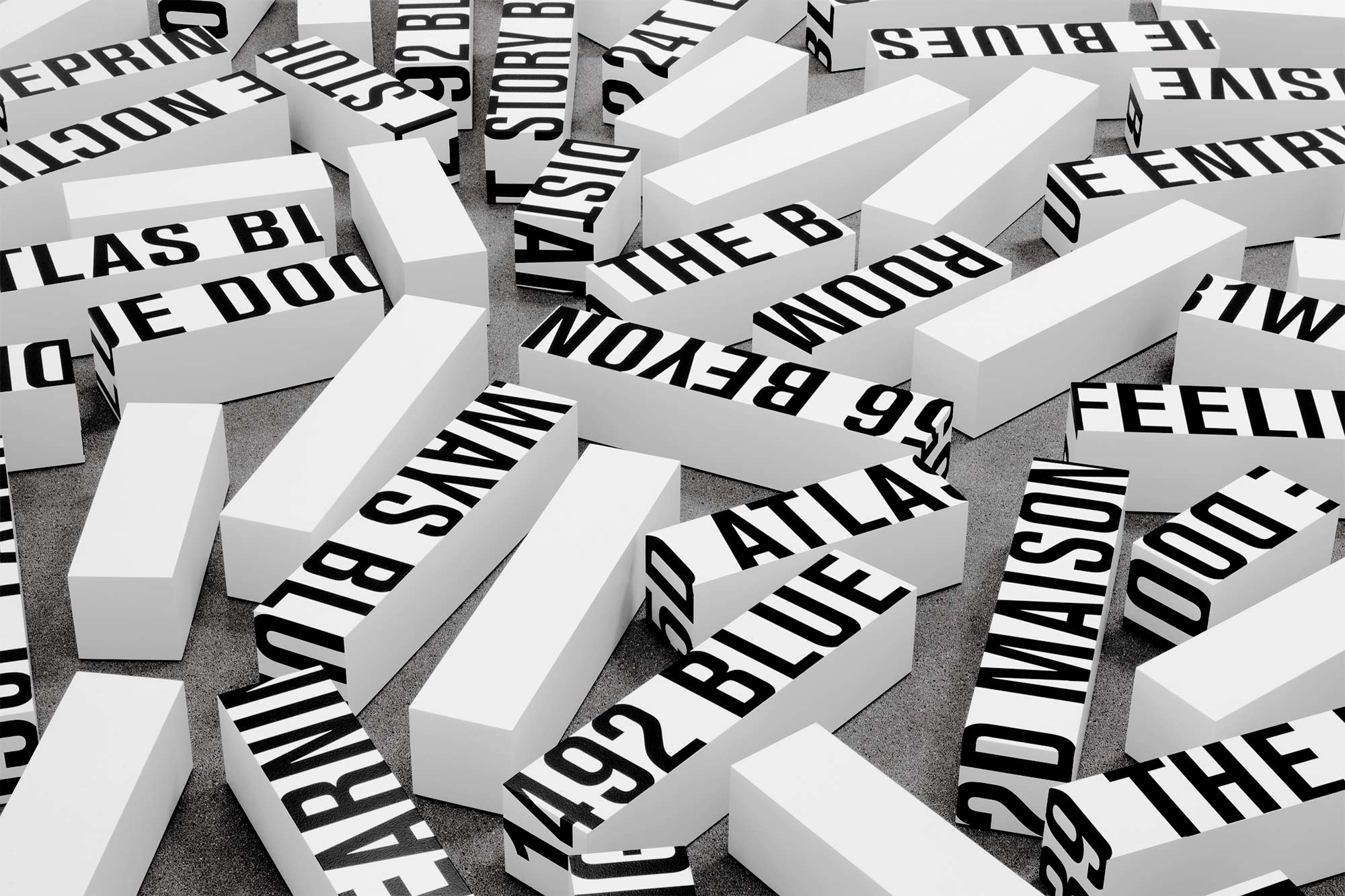 ATLAS BLUE (detail) 2012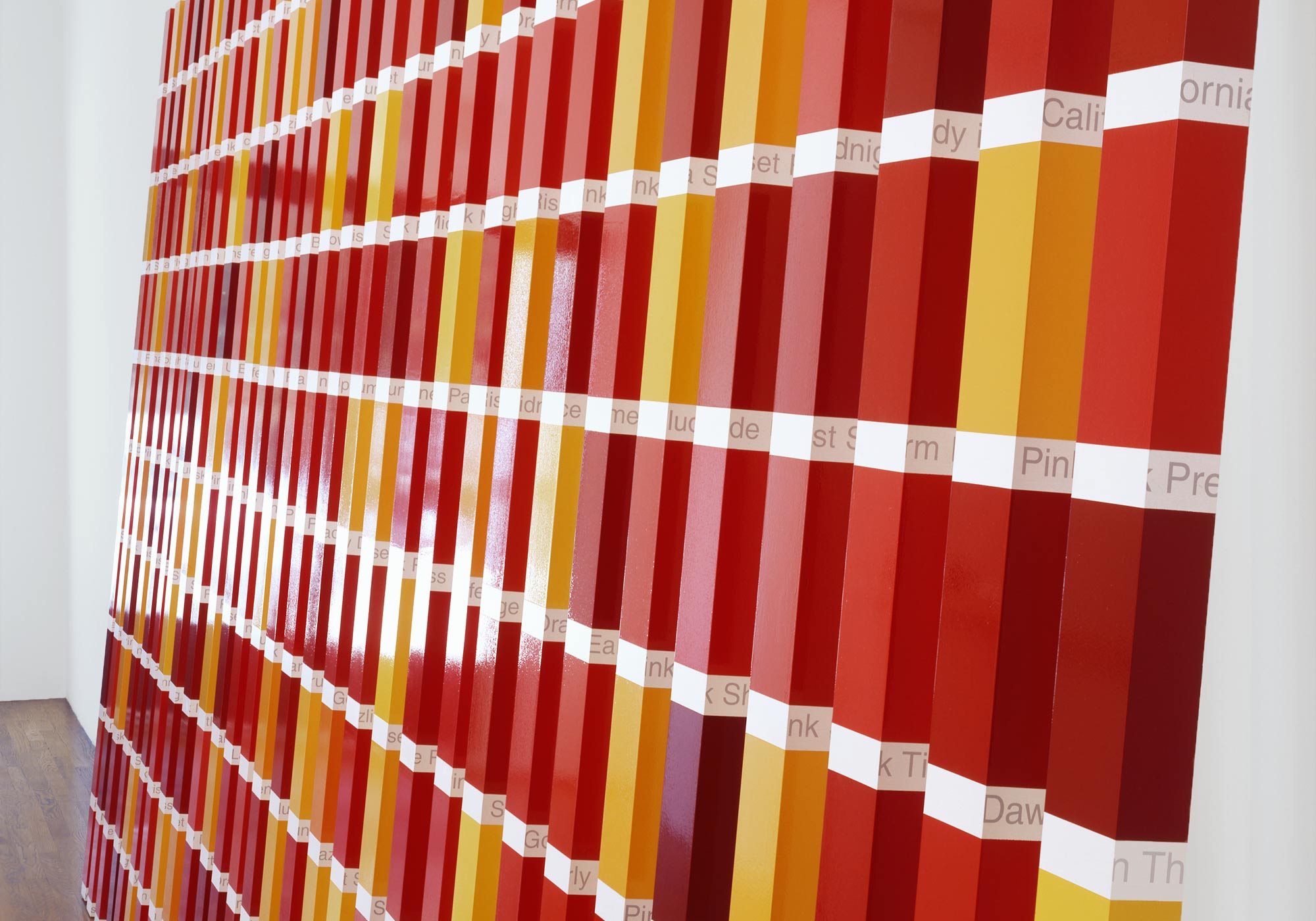 300 SUNSETS (detail) alkyd enamel ink and paint on panel, 30 units ea. 96" x 4" x 2", installed: 96" x 236" x 8", 2003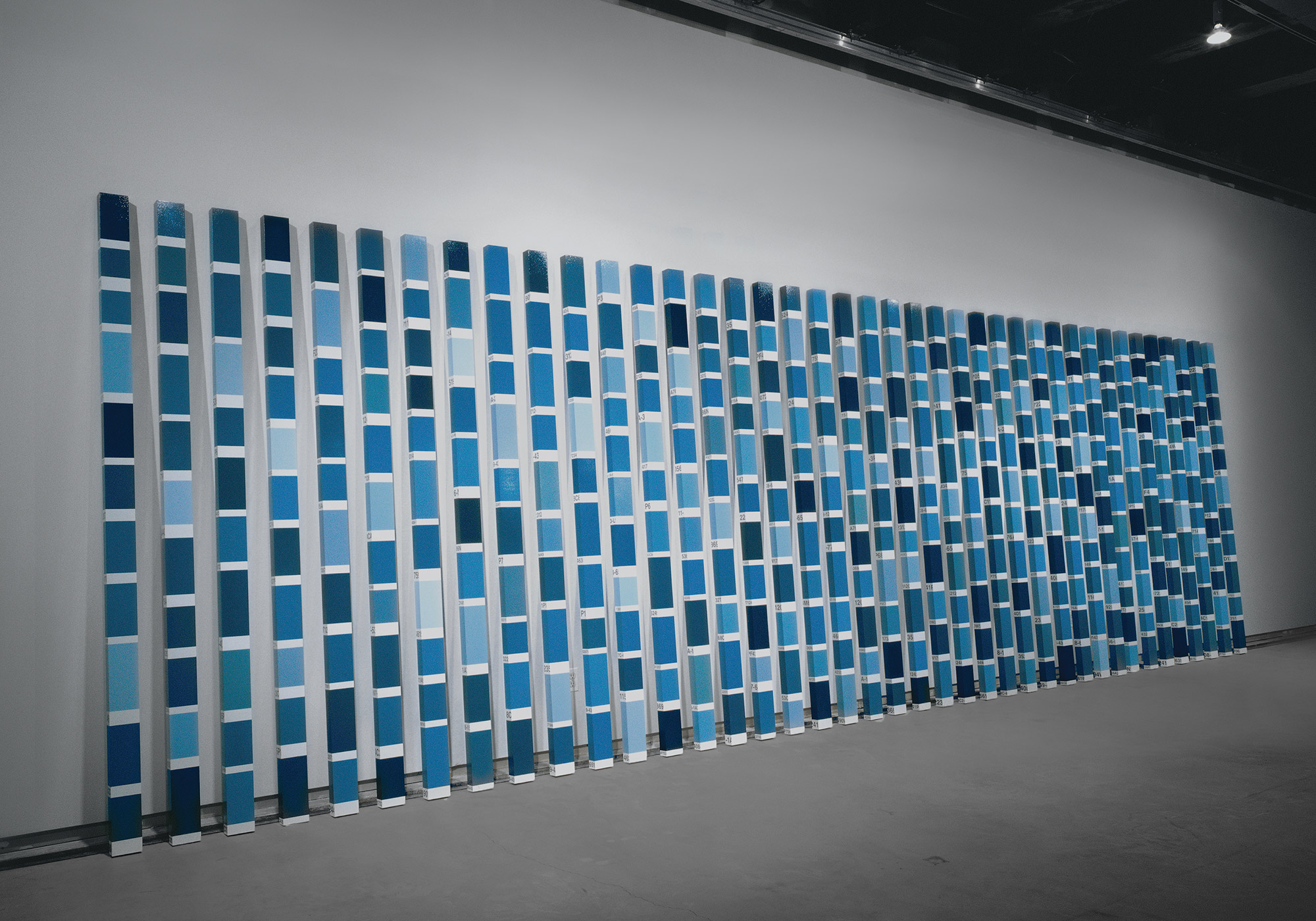 SPACE, TIME & THE WEATHER alkyd enamel ink and paint on panel, 40 units ea. 96" x 4" x 2", installed: 96" x 316" x 8", 2004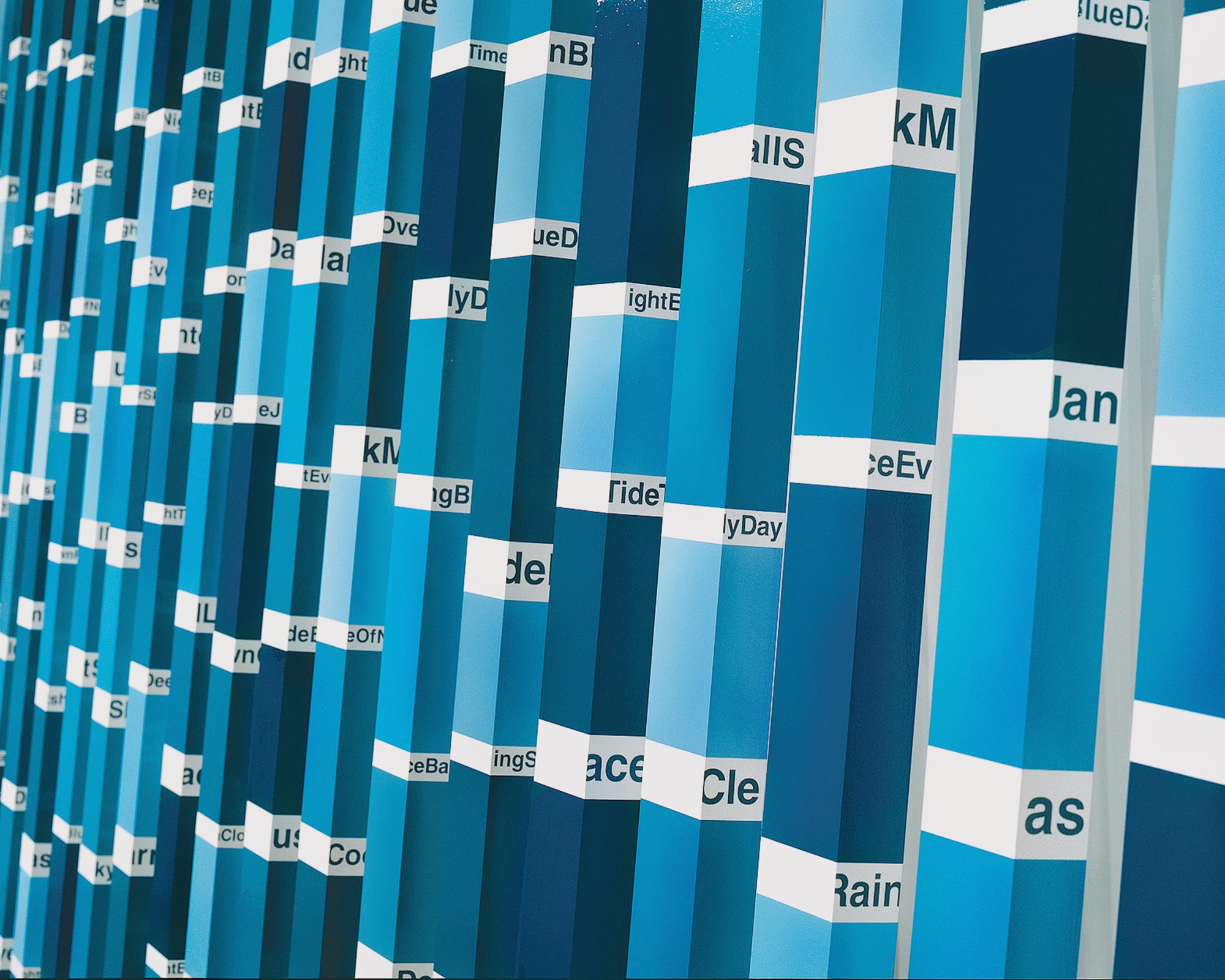 SPACE, TIME & THE WEATHER (detail) 2004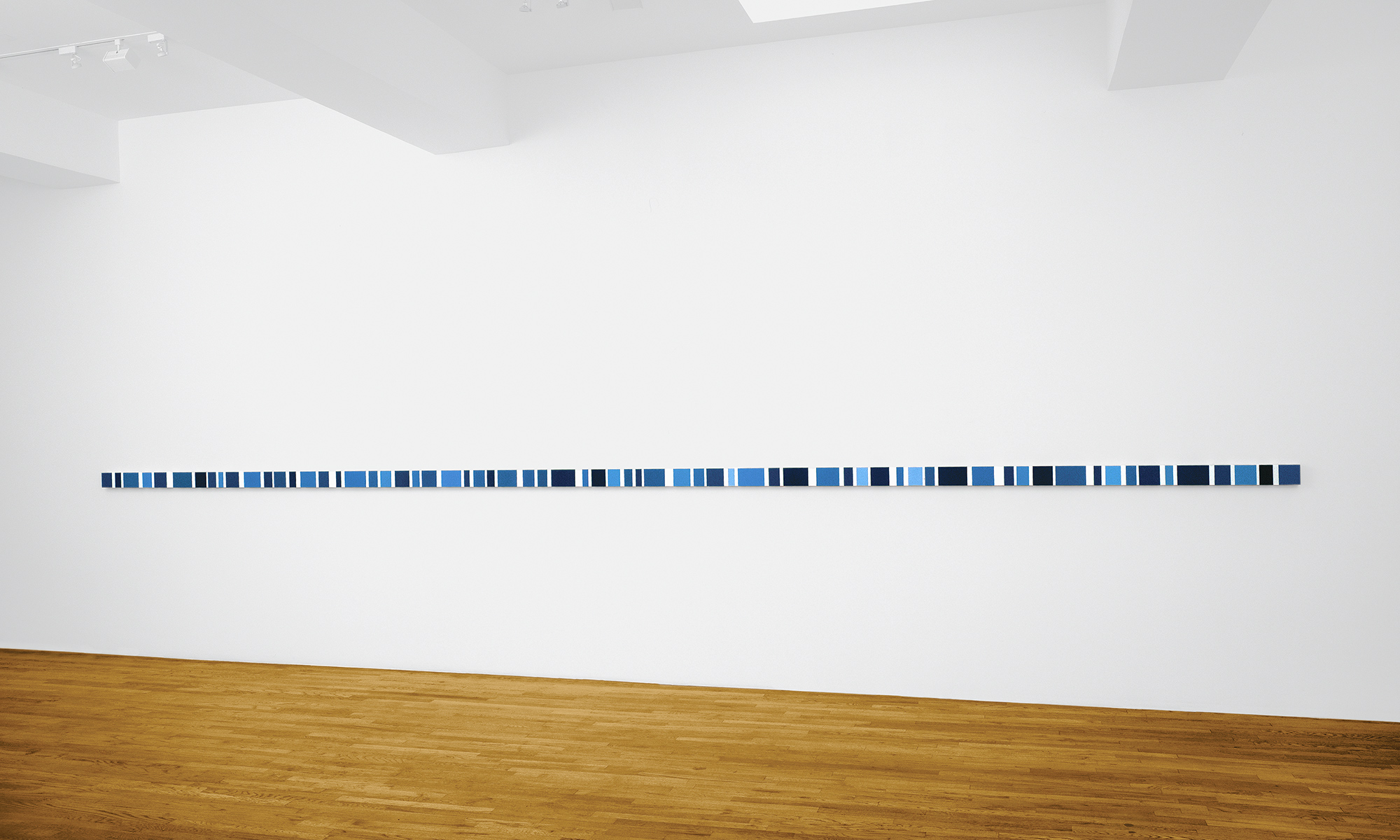 67 UNNAMED BLUES gloss enamel on panel, triptych, installed: 4" x 288" x 2.25", 2002, collection Yale University Art Gallery, New Haven CT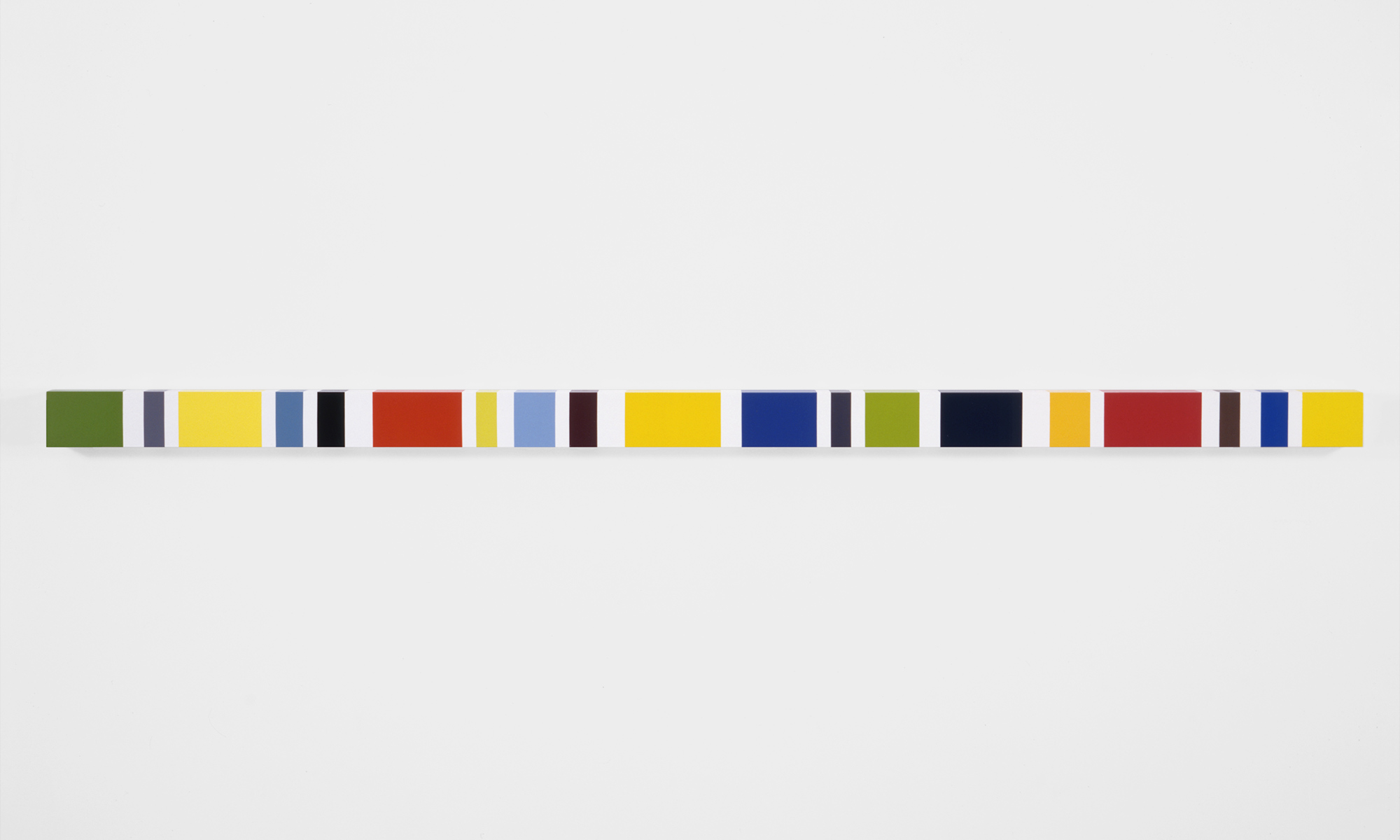 COLOR BAR III gloss enamel on panel, 4" x 96" x 2.25", 2002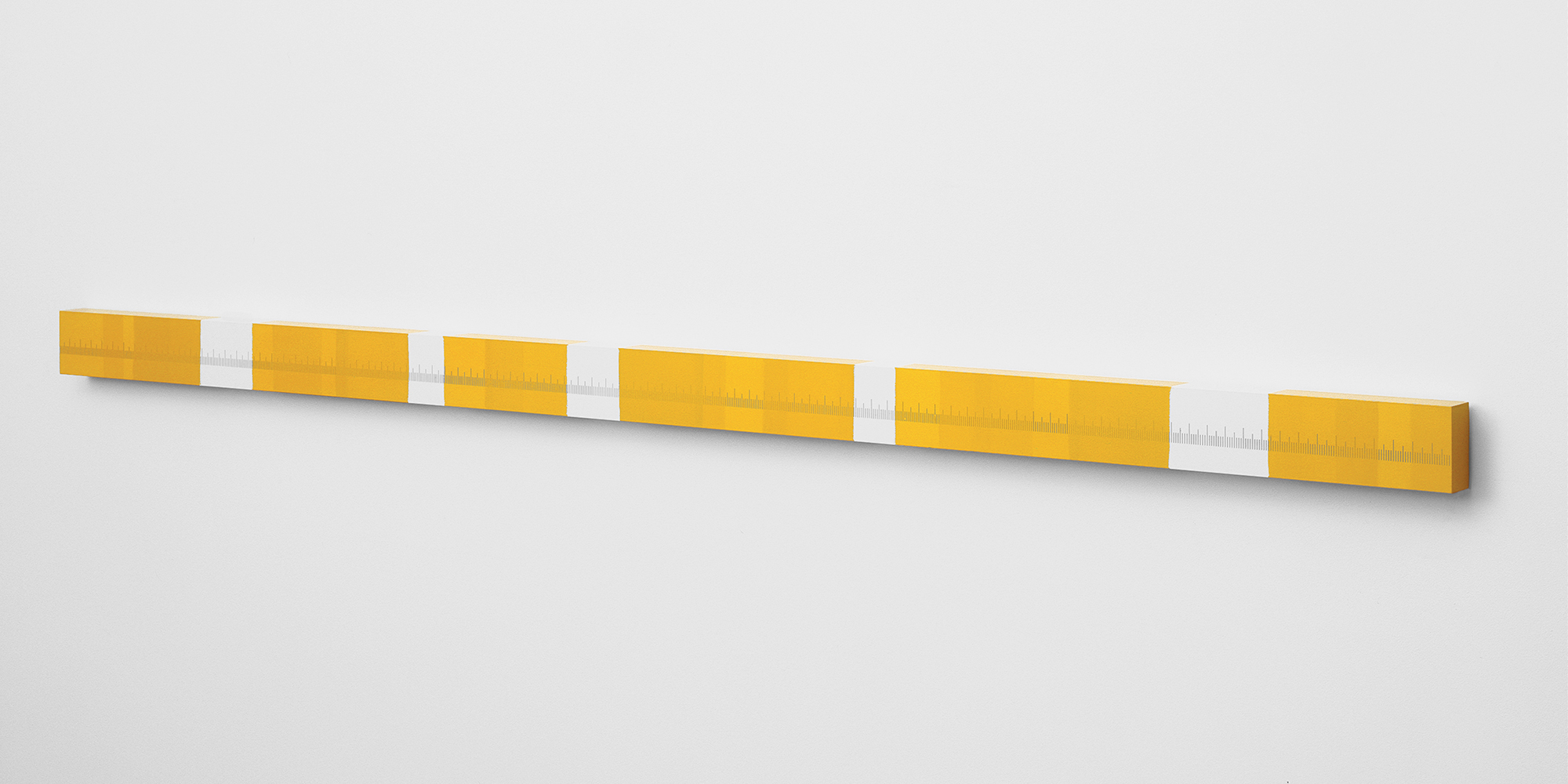 COLOR BAR V gloss enamel paint & enamel screenprint on panel, 4" x 96" x 2.25", 2002