PAINTING (PAINT CHIPS)
Paint companies name their colors after every conceivable thing–emotions, figures of speech, features of landscape. A paint chips is poetry written by commerce.
In my work, I consider the color, name & code number a single unit, a fixed entity. I bring them into a taut relationship with one another or, in my wall paintings, with their immediate context. The results can be surprising, funny or abstract. Sometimes all three...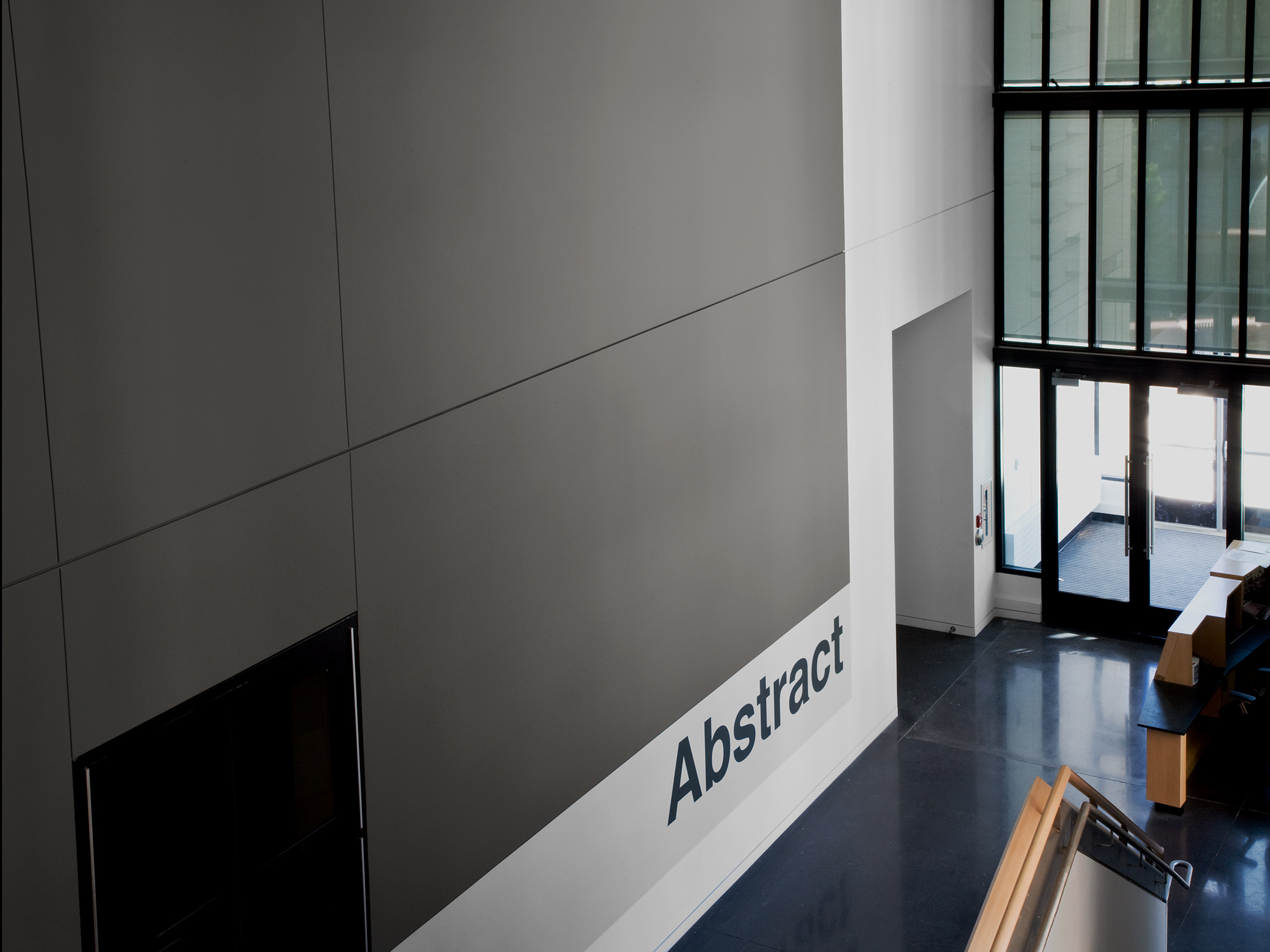 ABSTRACT acrylic & wallpaint on existing wall, 306" x 480", CUAM, Boulder 2010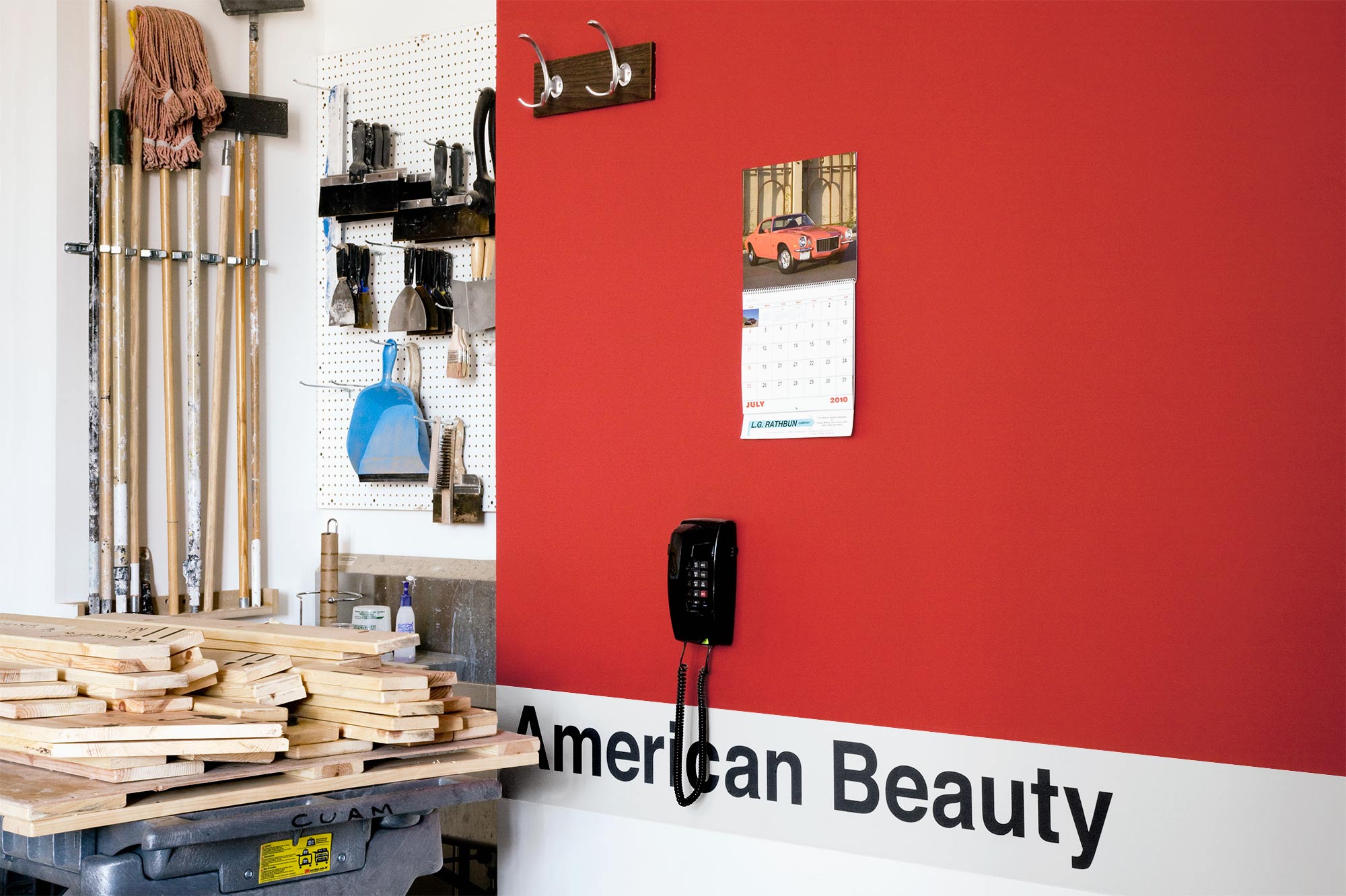 AMERICAN BEAUTY acrylic & wallpaint on existing wall, 60" x 90", preparator's shop, CUAM, 2010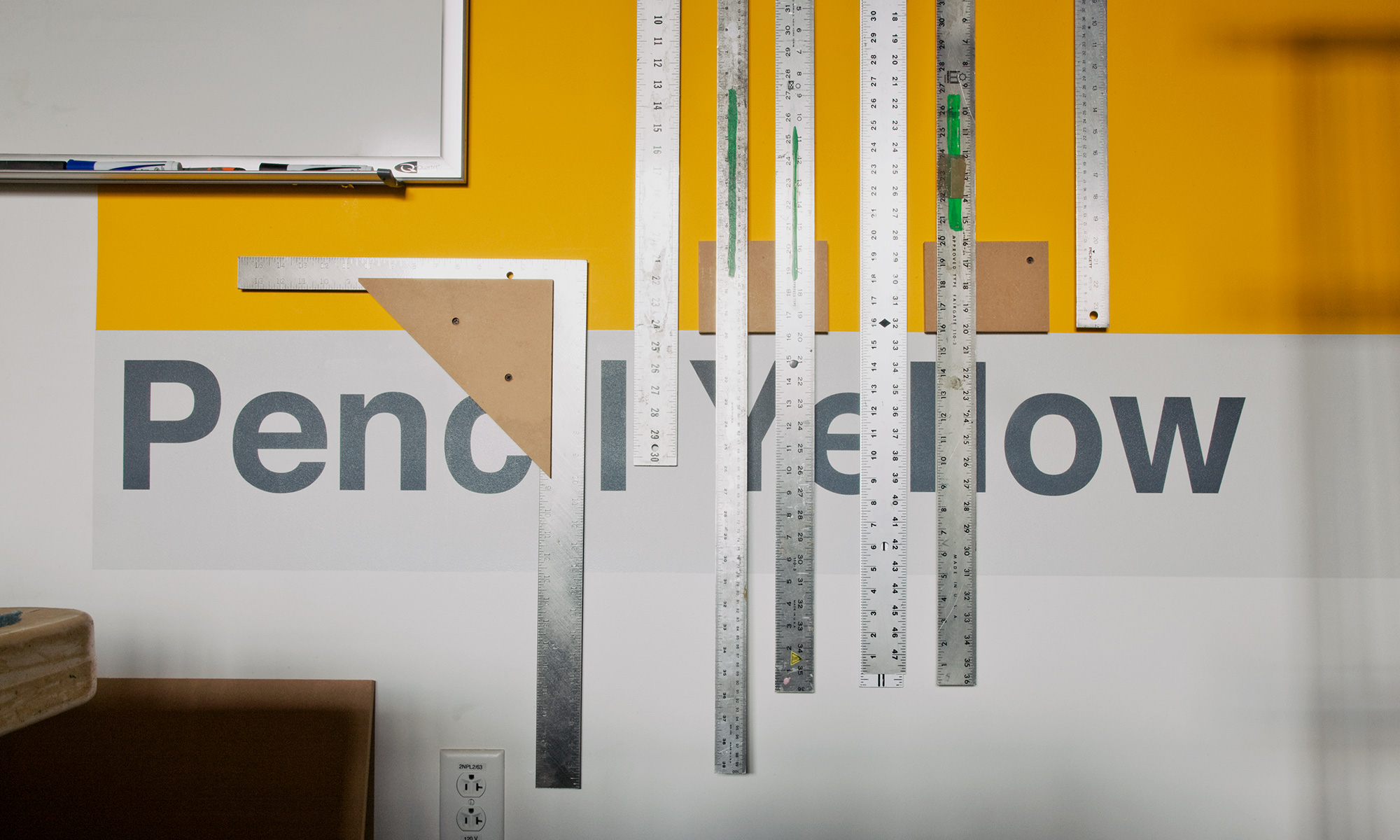 PENCIL YELLOW (detail) 2010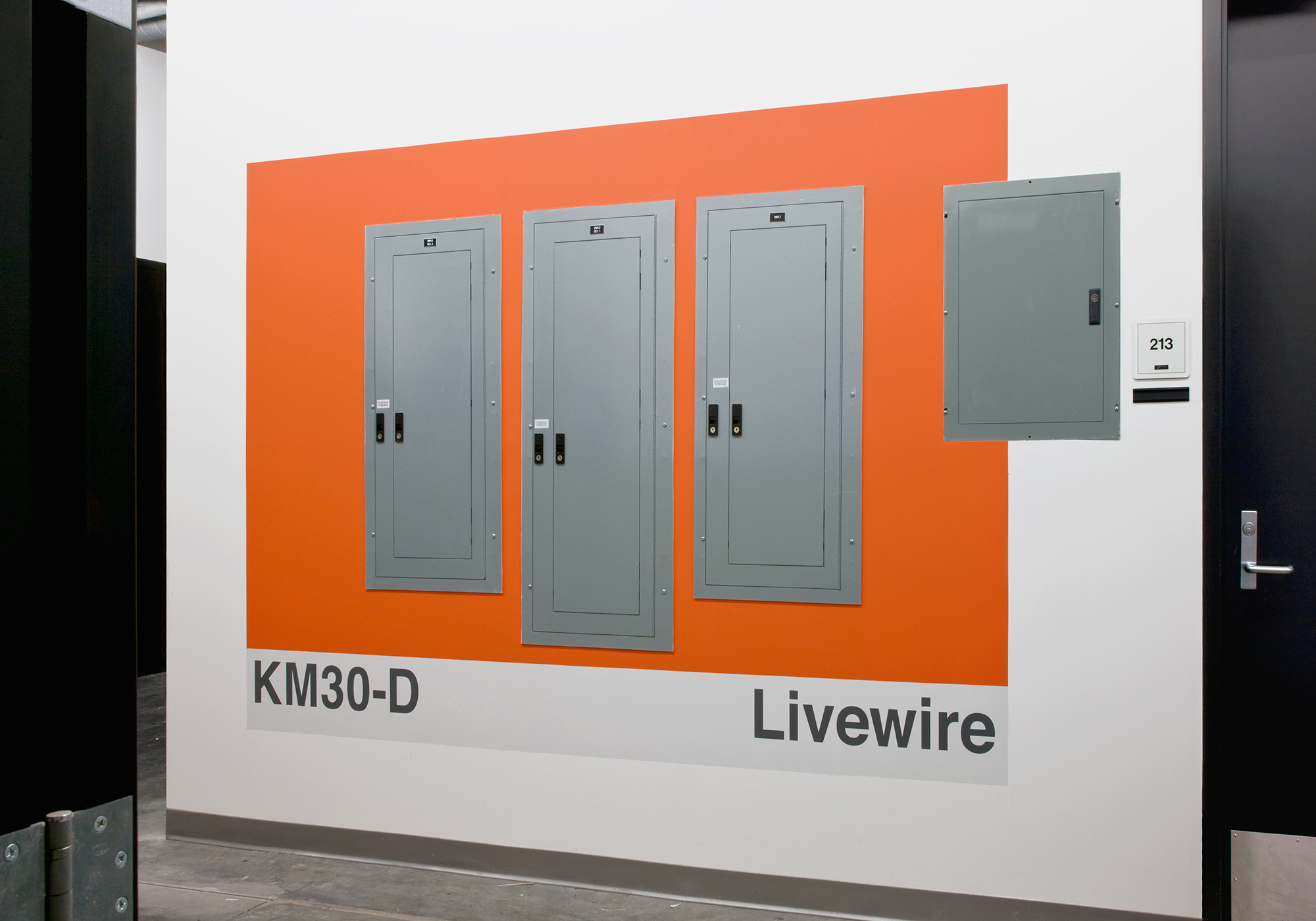 LIVEWIRE acrylic & wallpaint on existing wall, 60" x 90", CUAM, 2010
WESTERN SKY BLUE acrylic & wallpaint on existing ceiling above elevator landing, 70" x 92" x 10.5", CUAM, 2010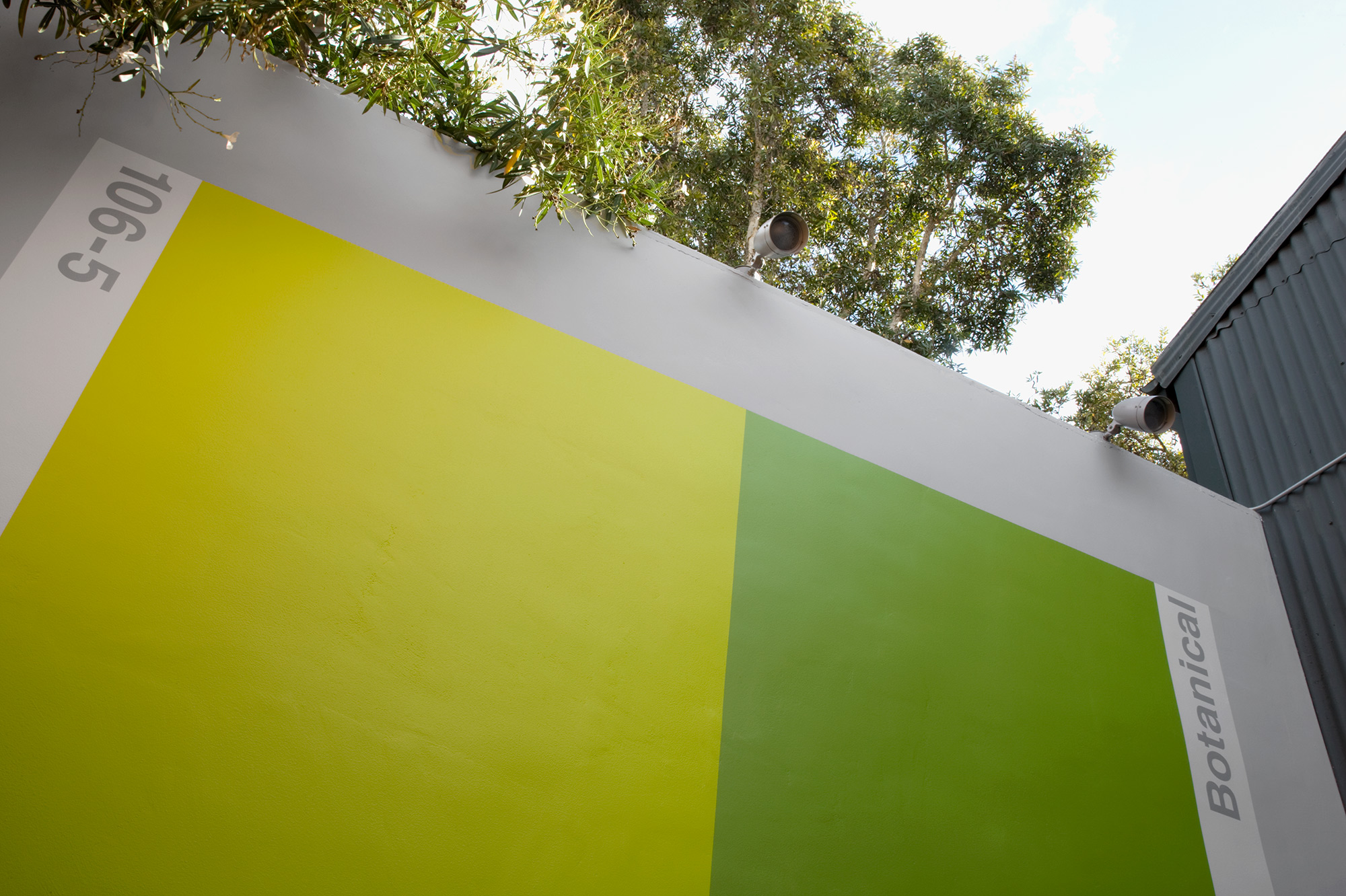 BOTANICAL/BOTANICA acrylic & wallpaint on existing wall, 114" x 153", courtyard, LA, 2010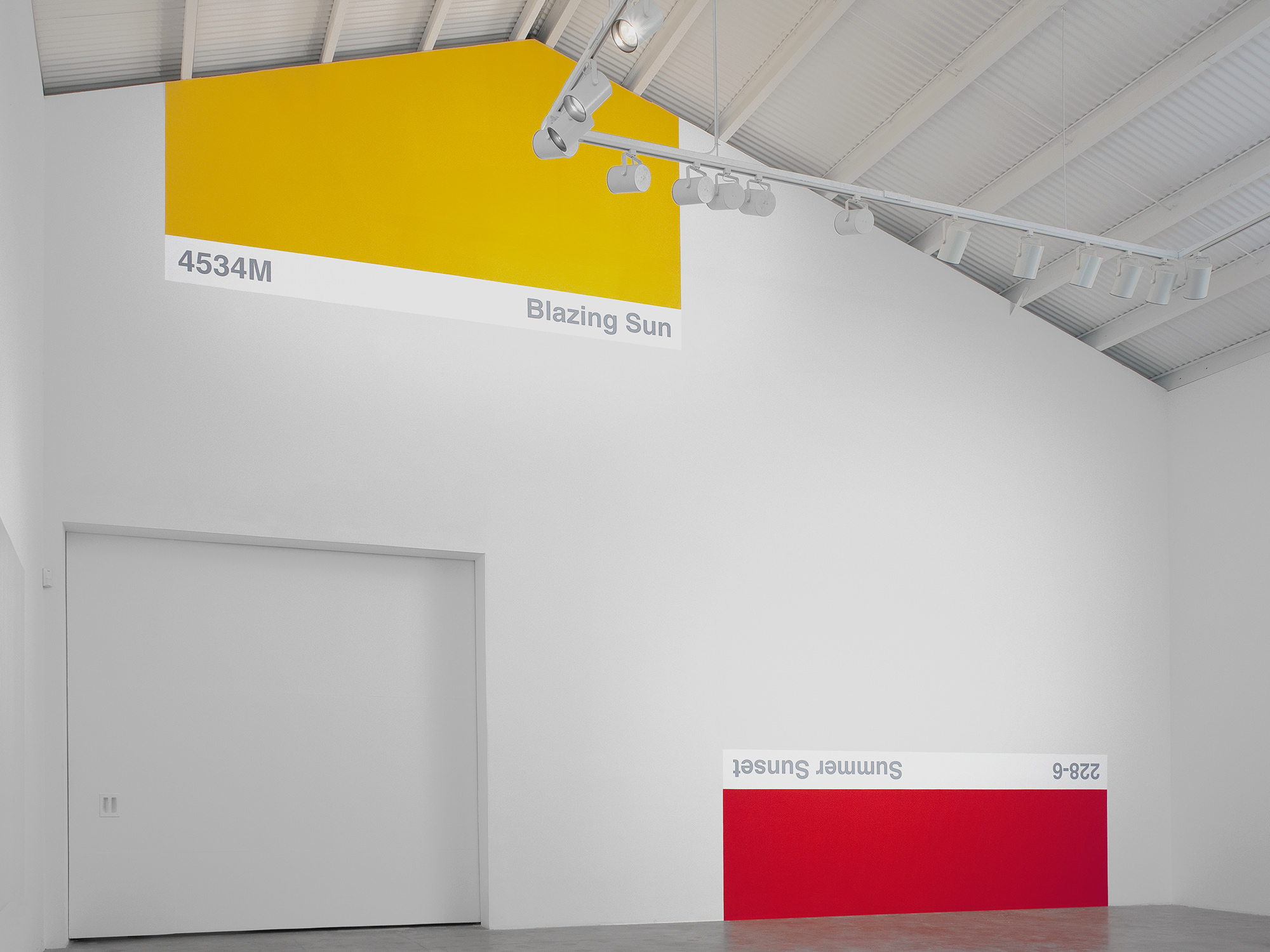 BLAZING SUN/SUMMER SUNSET acrylic & wallpaint on existing wall, LA, 2010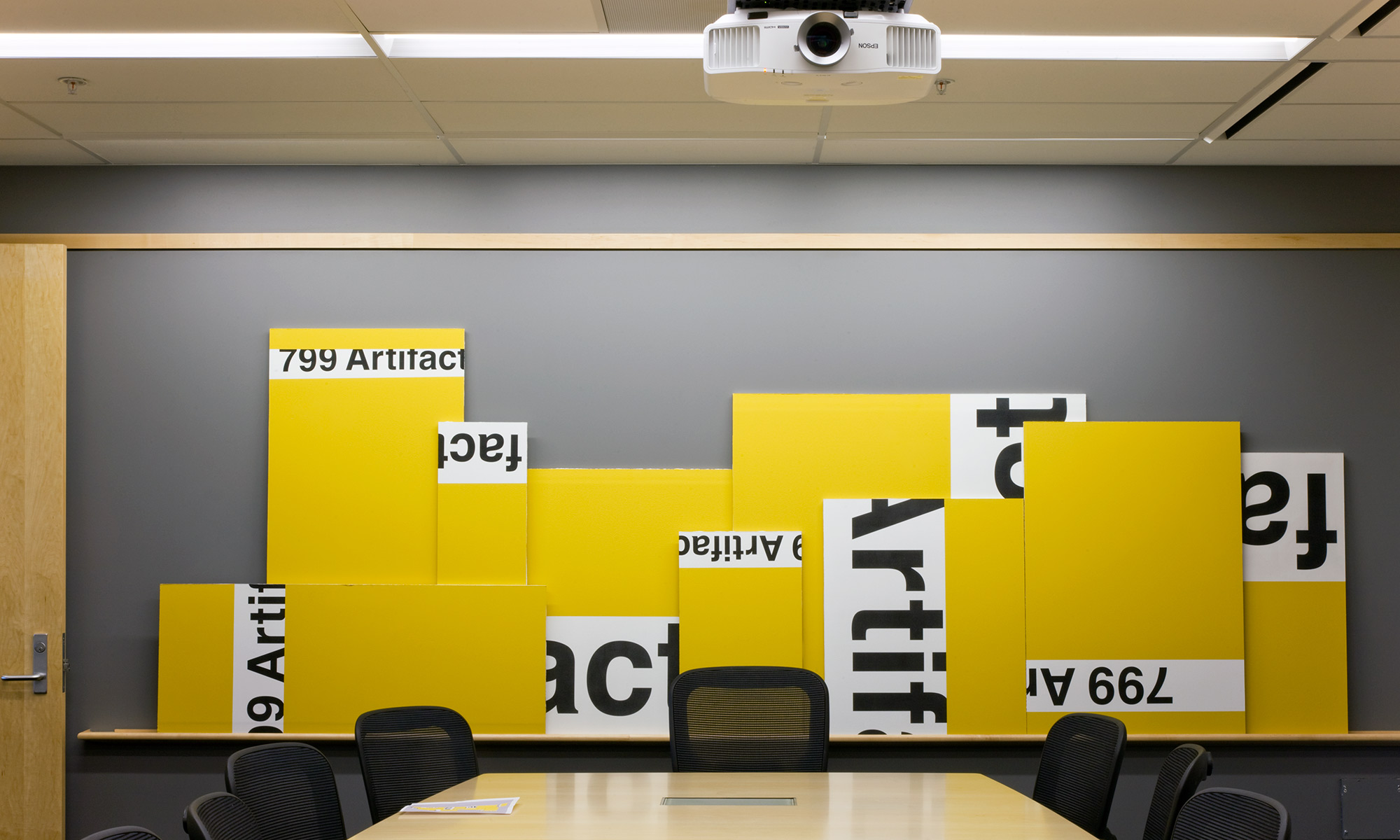 ARTIFACT acrylic & wallpaint on gypsum board (drywall), dimensions vary, CUAM, 2010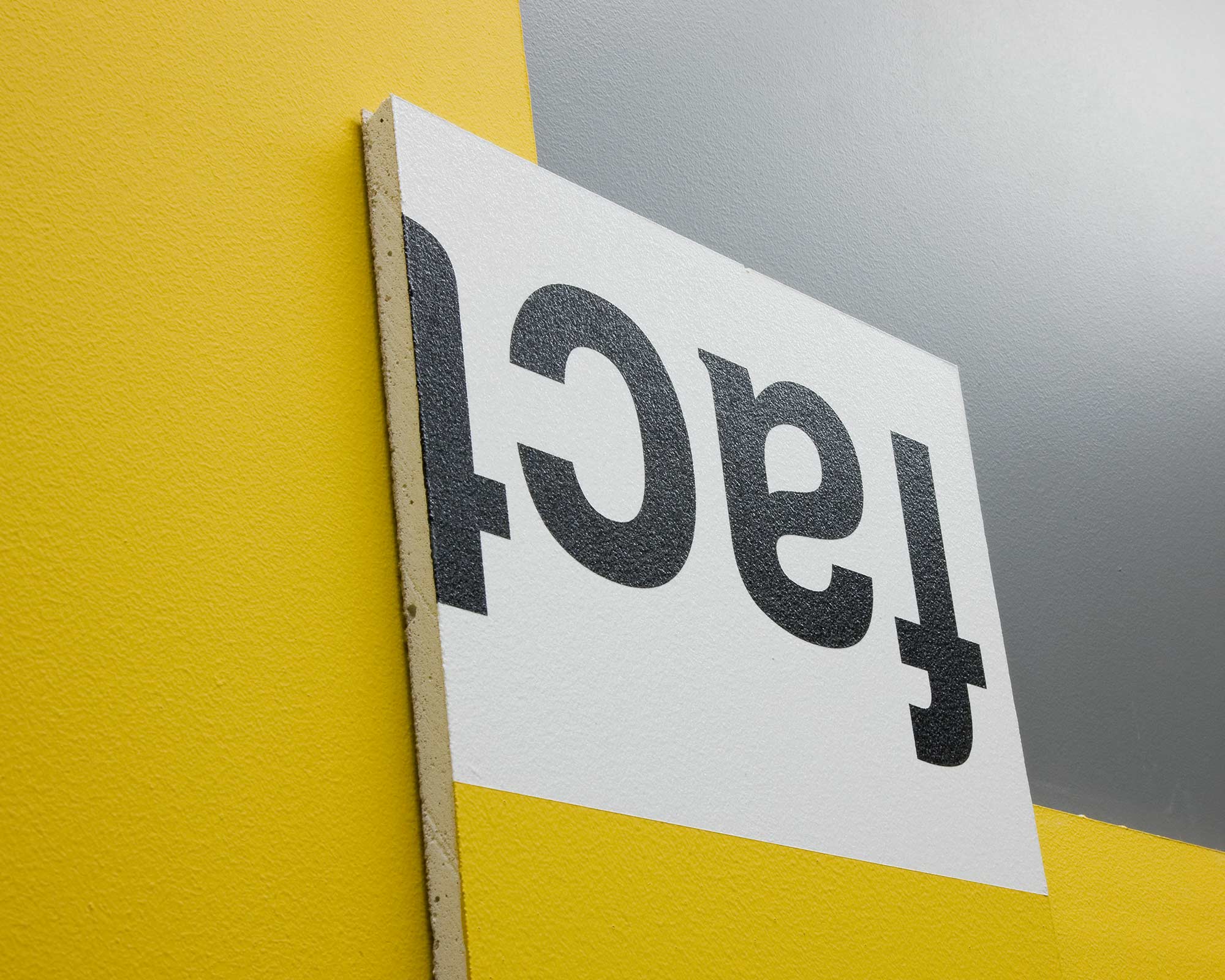 ARTIFACT (detail) 2010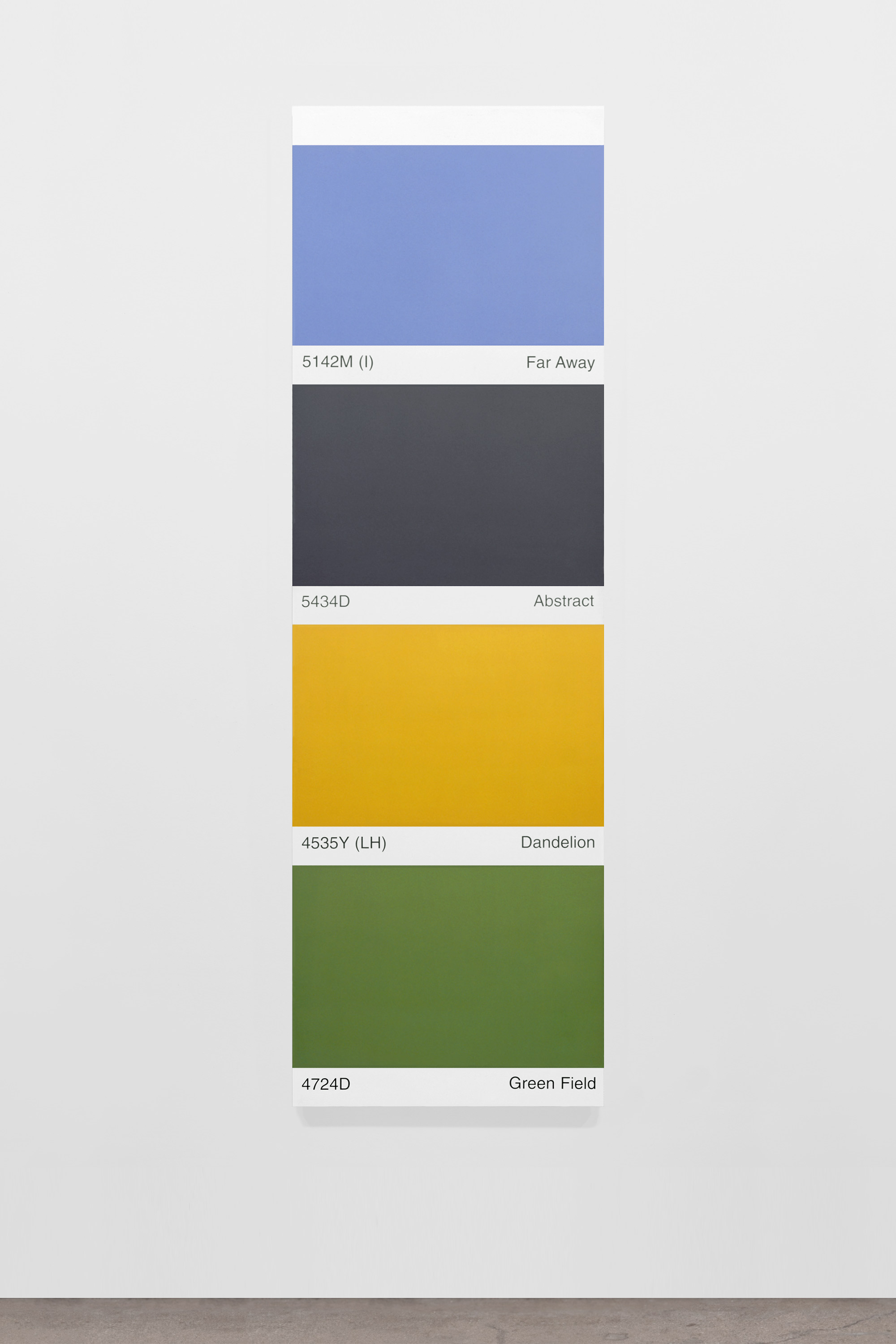 FAR AWAY/ABSTRACT/DANDELION/GREEN FIELD enamel housepaint & screenprint on birch plywood, 64.5" x 20" x 1.5", 1996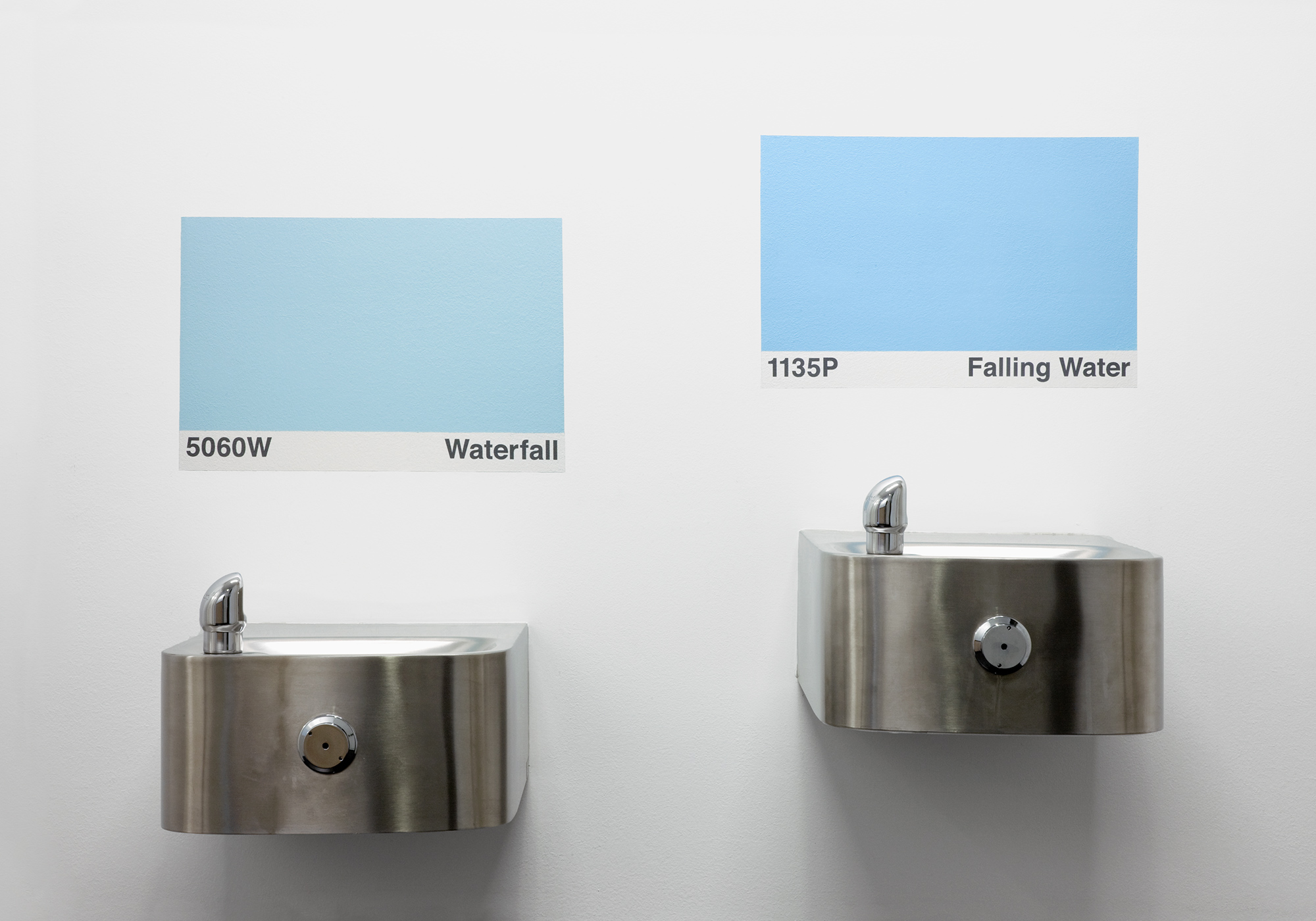 FALLING WATER/WATERFALL acrylic & wallpaint on existing wall, each 12" x 18", CUAM, 2010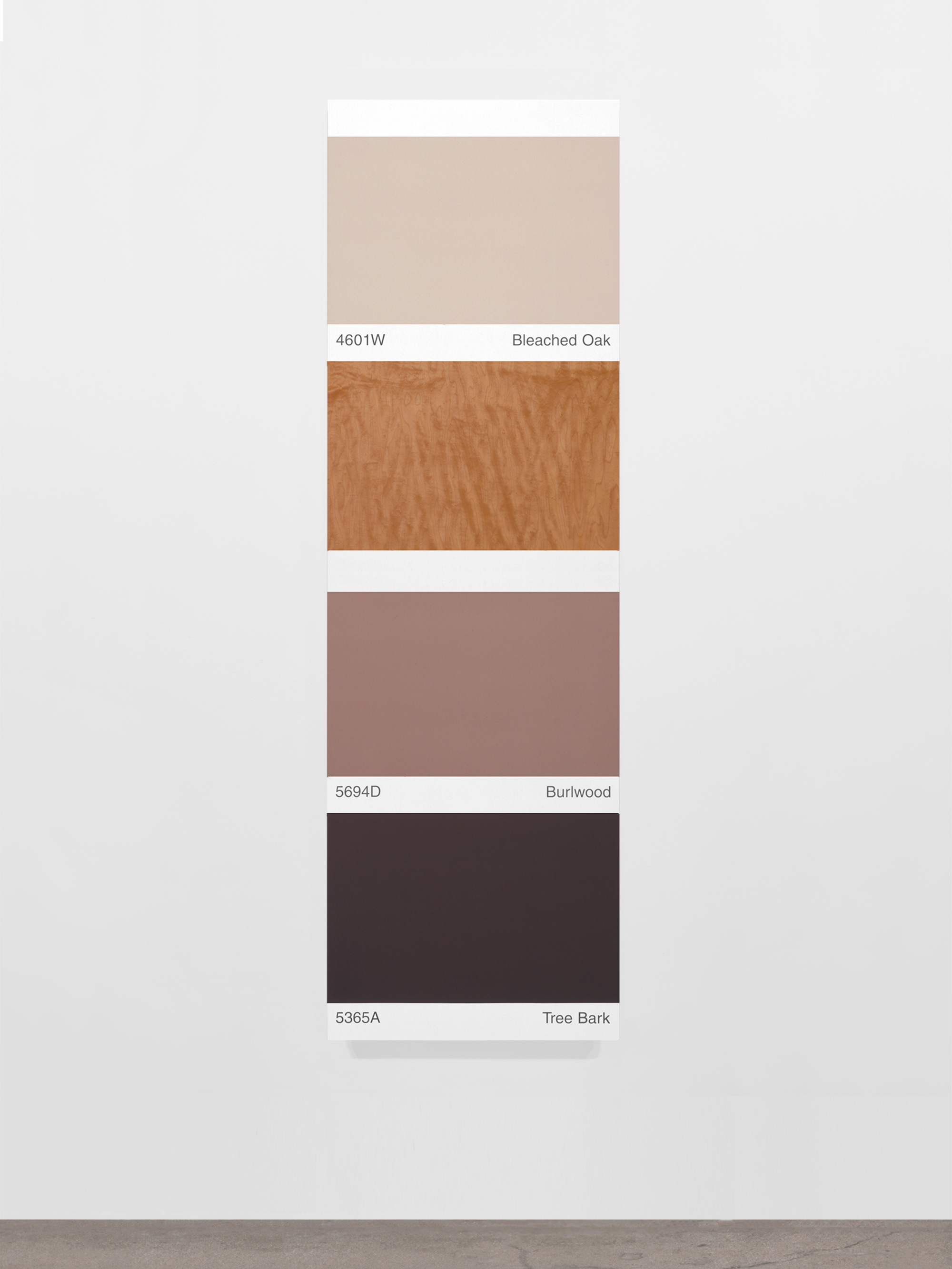 BLEACHED OAK/ / BURLWOOD/TREE BARK enamel housepaint & screenprint on birch plywood, 64.5" x 20" x 1.5", 1998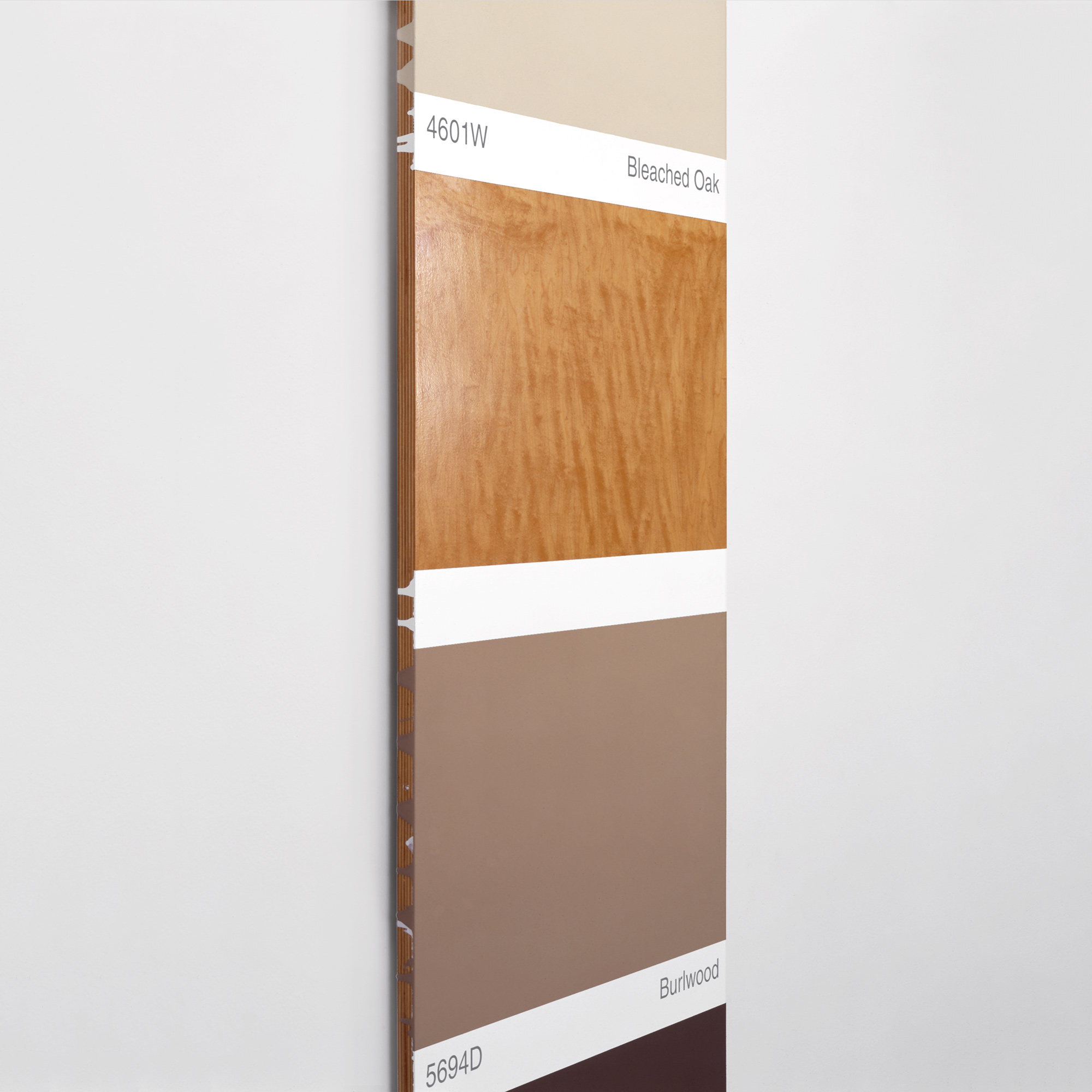 BLEACHED OAK/ / BURLWOOD/TREE BARK (detail) 1998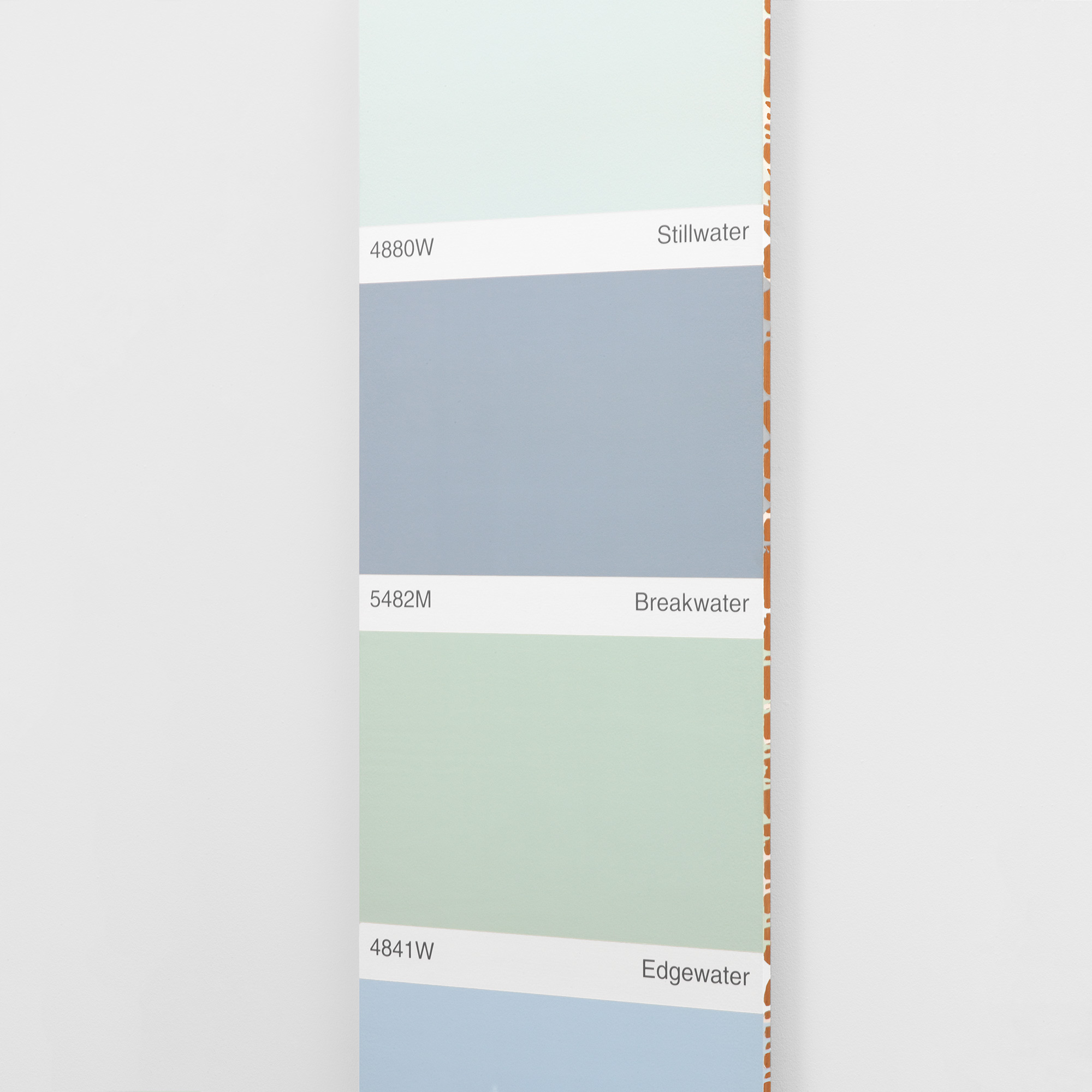 STILLWATER/BREAKWATER/EDGEWATER/WATER FALL (detail) enamel housepaint & screenprint on birch plywood, 64.5" x 20" x 1.5", 1997 collection: SFMOMA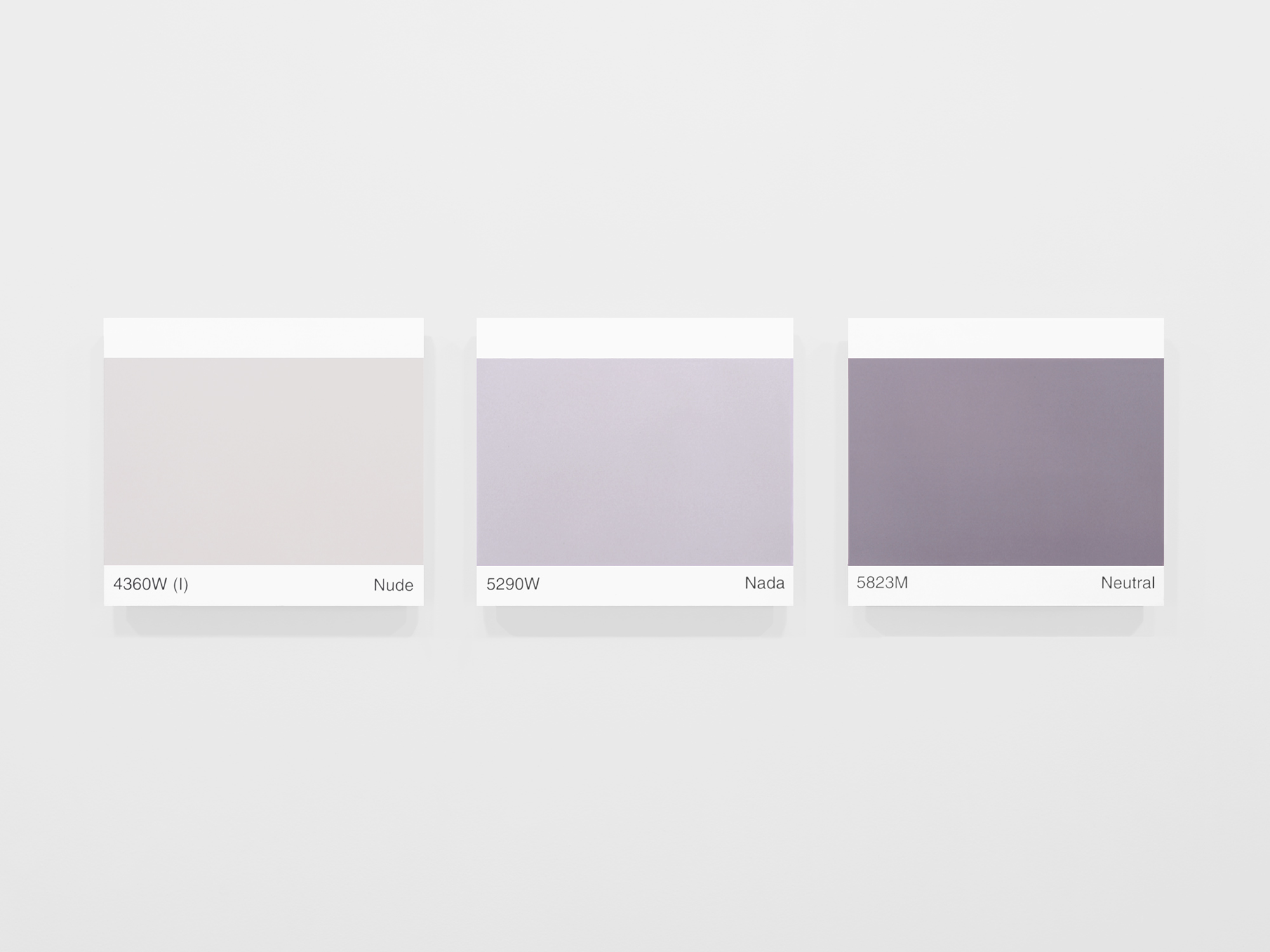 NUDE/NADA/NEUTRAL enamel housepaint & screenprint on birch plywood, 10.25" x 40" x 1.5", 1995-6, collection: The San Jose Museum of Art CA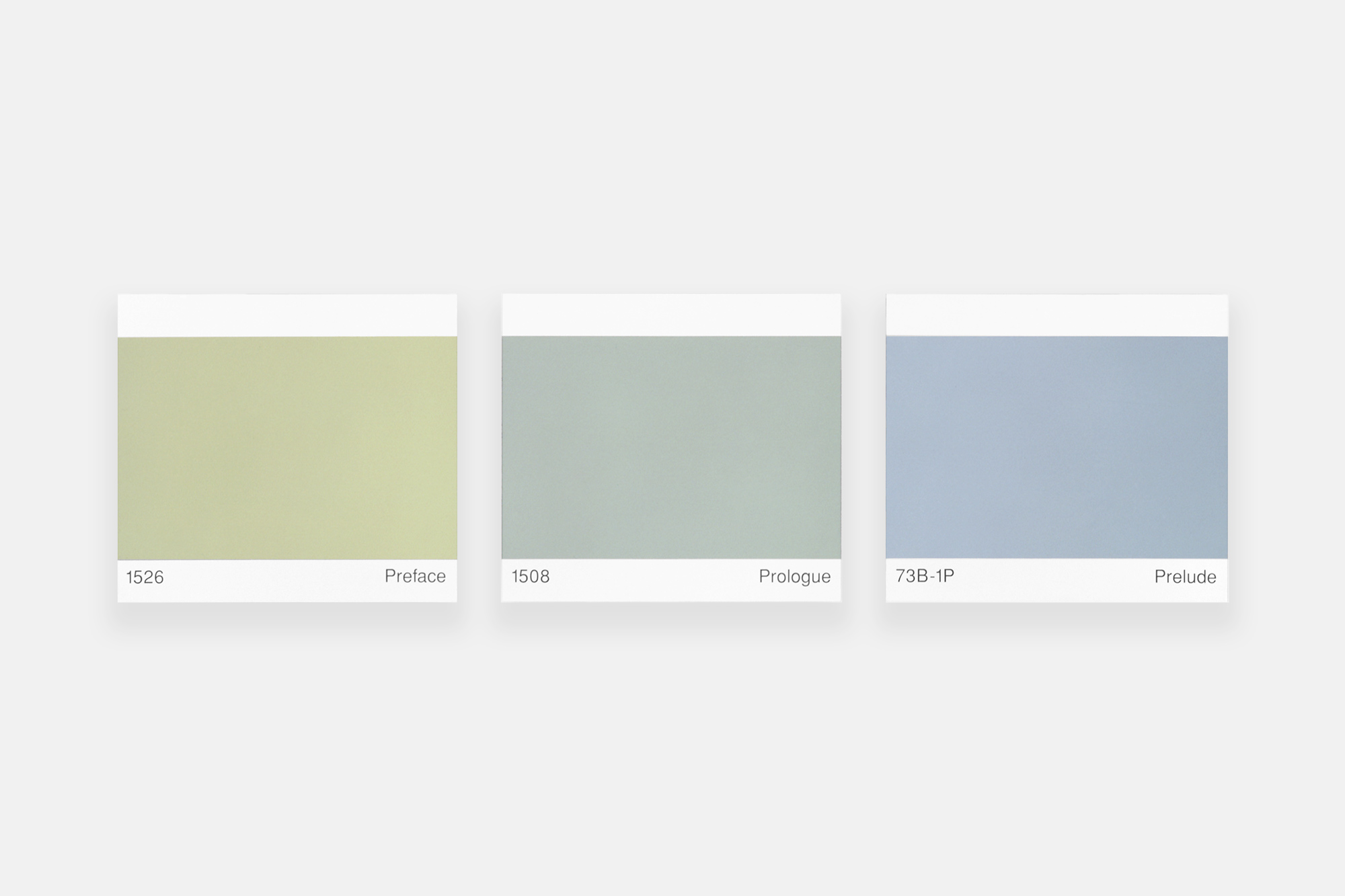 PREFACE/PROLOGUE/PRELUDE enamel housepaint & screenprint on birch plywood, 10.25" x 40" x 1.5", 1999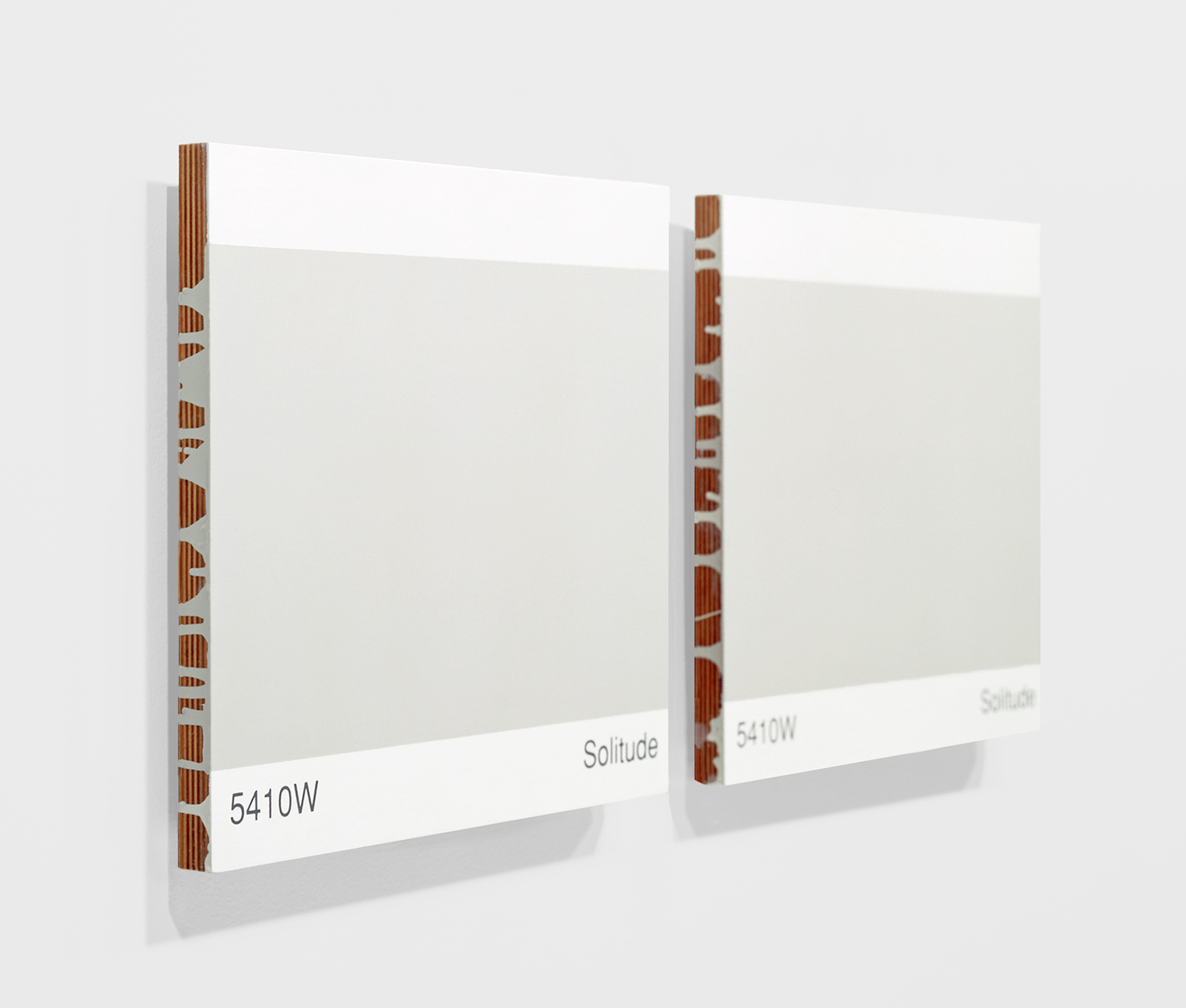 SOLITUDE/SOLITUDE enamel housepaint & screenprint on birch plywood, 10.25" x 26" x 1.25", 1998