SCULPTURE (STACKED)
A piece of paper is often used as the definition of a flat plane. But every sheet is actually a sculptural object–it has a third dimension. View a single sheet and you might miss it, but with hundreds of thousands, it becomes unmistakable.
A similar thing happens with color. Up close, each sheet retains its own color. Take a step back and it starts to blend with the adjacent colors.
The resulting form is a hybrid. Painterly without using paint, massively sculptural even as it foregrounds the frontal plane.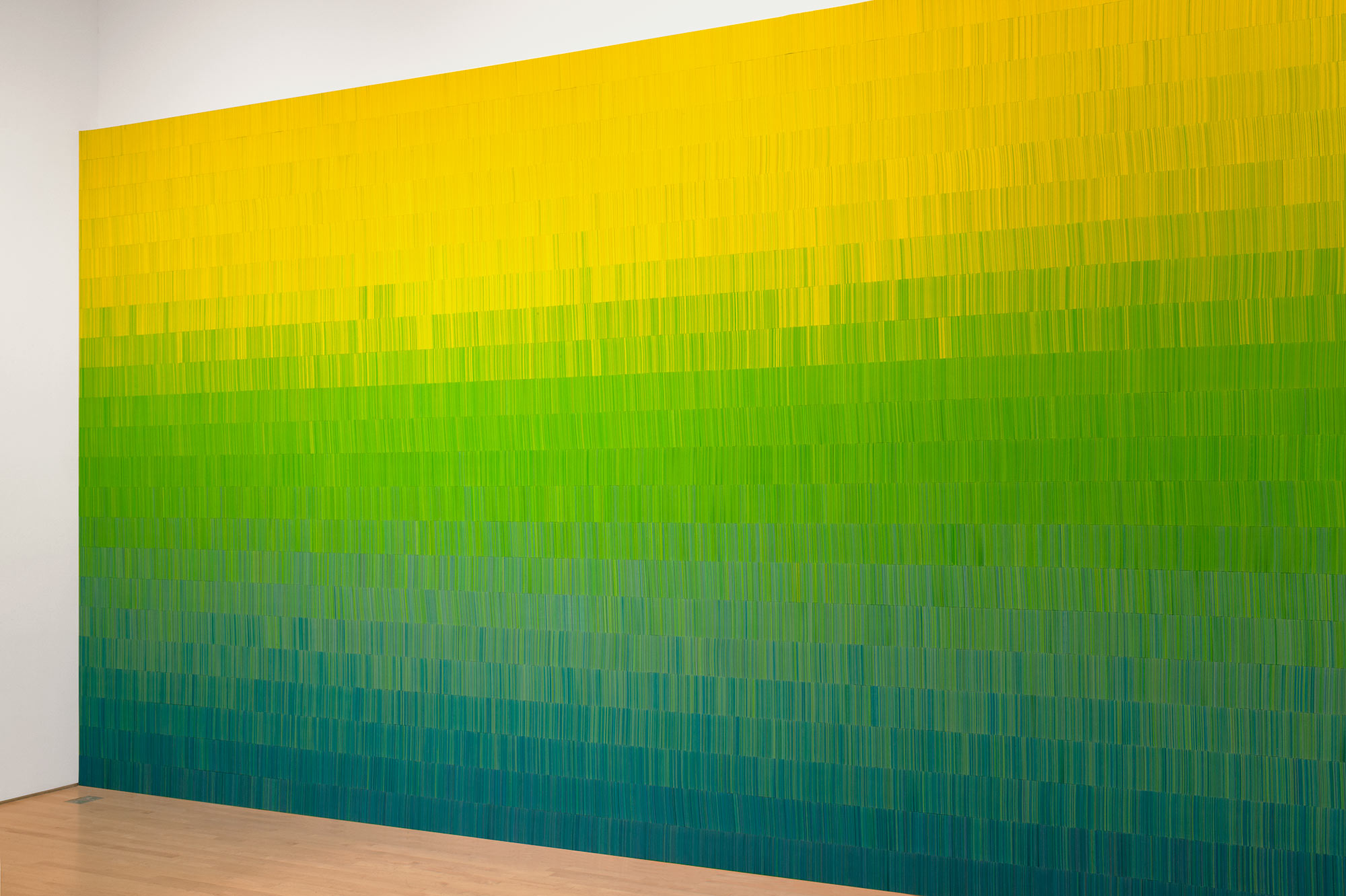 GUILLOTINE OF SUNLIGHT, GUILLOTINE OF SHADE die-cut paper on cleats, both sides of existing wall, ea. 144" x 318" x 7", SFMOMA, 2008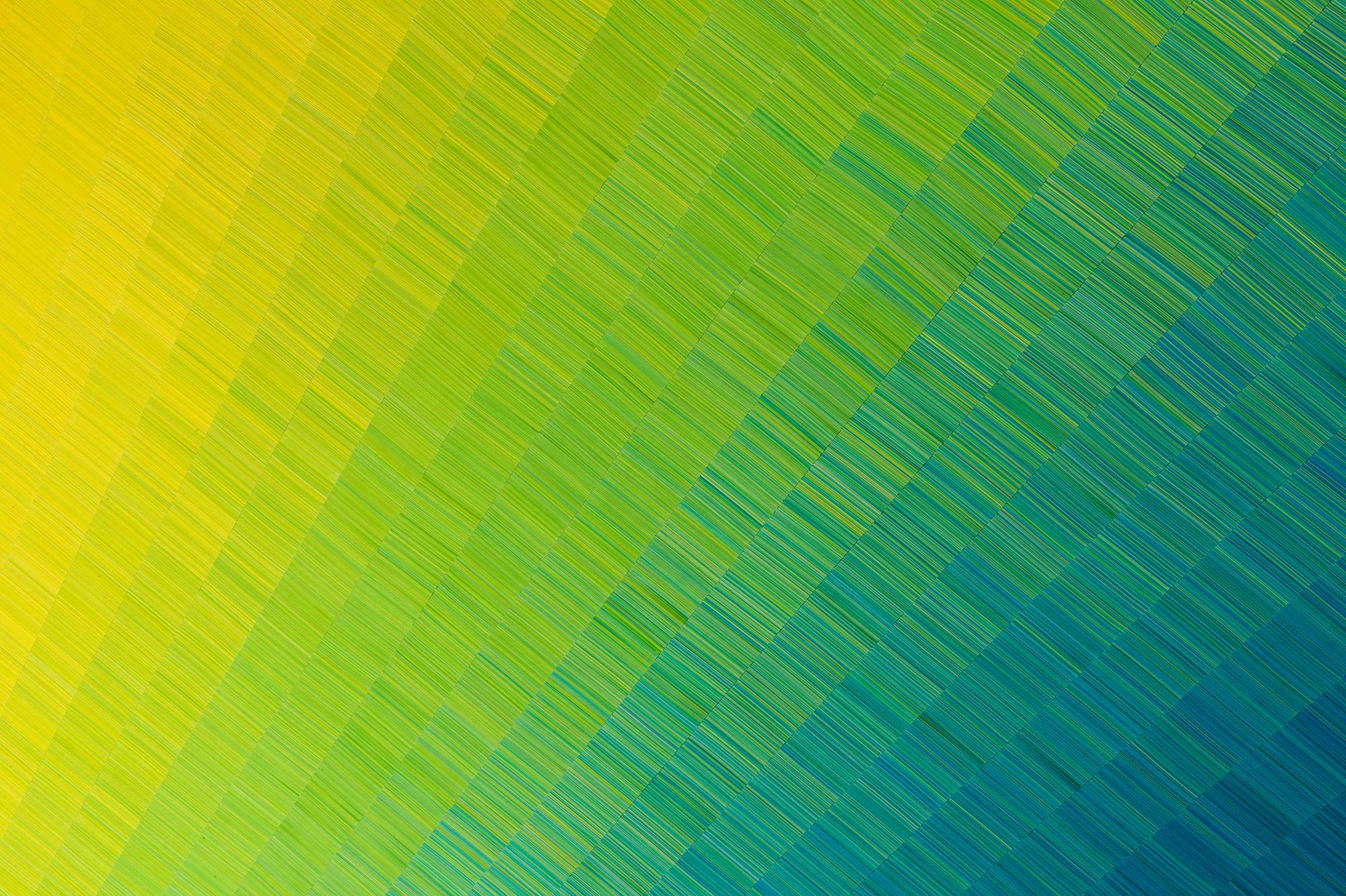 GUILLOTINE OF SUNLIGHT, GUILLOTINE OF SHADE (detail) 2008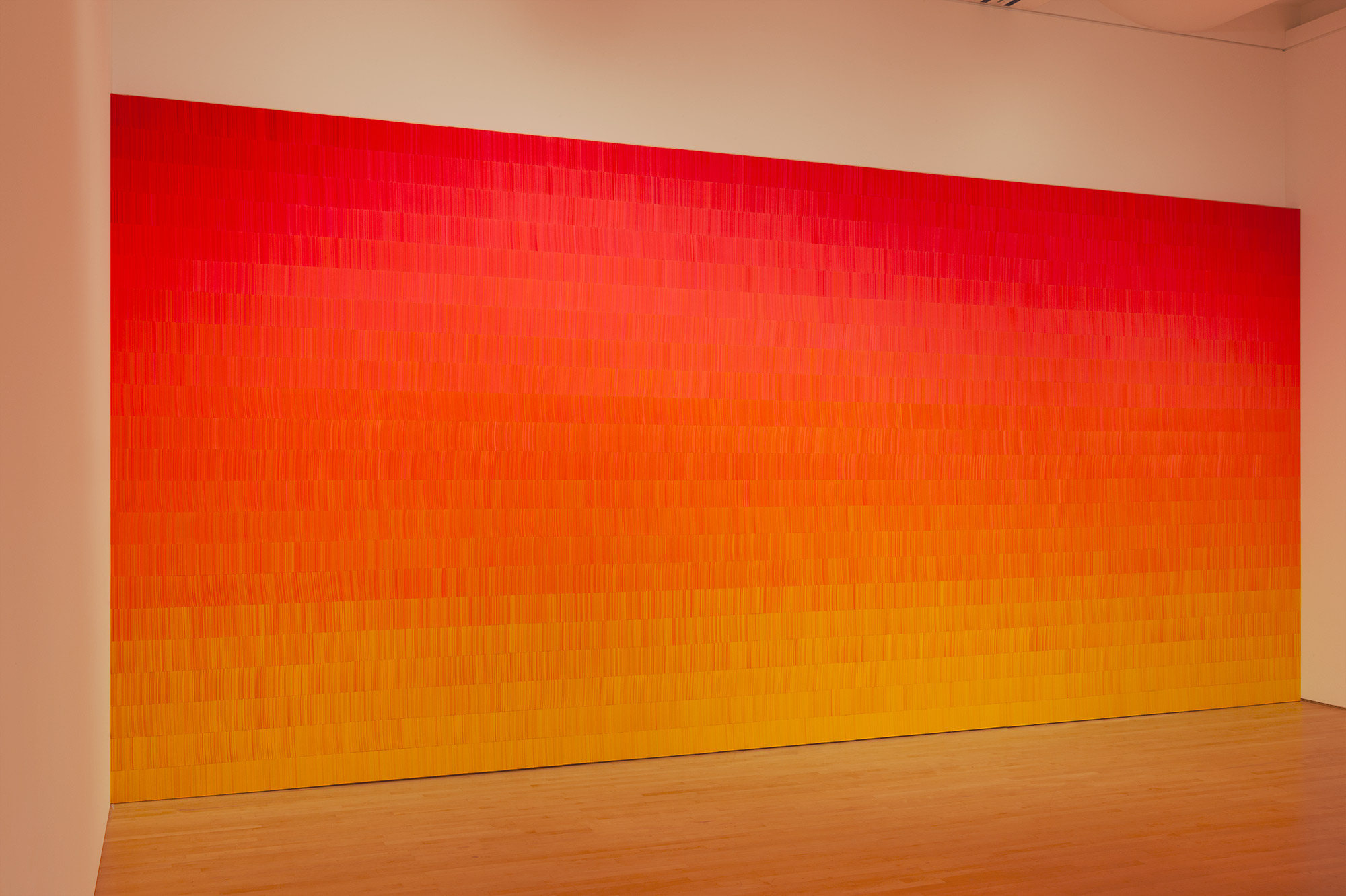 GUILLOTINE OF SUNLIGHT, GUILLOTINE OF SHADE (opposite side of same wall) 2008
GUILLOTINE OF SUNLIGHT, GUILLOTINE OF SHADE (detail) 2008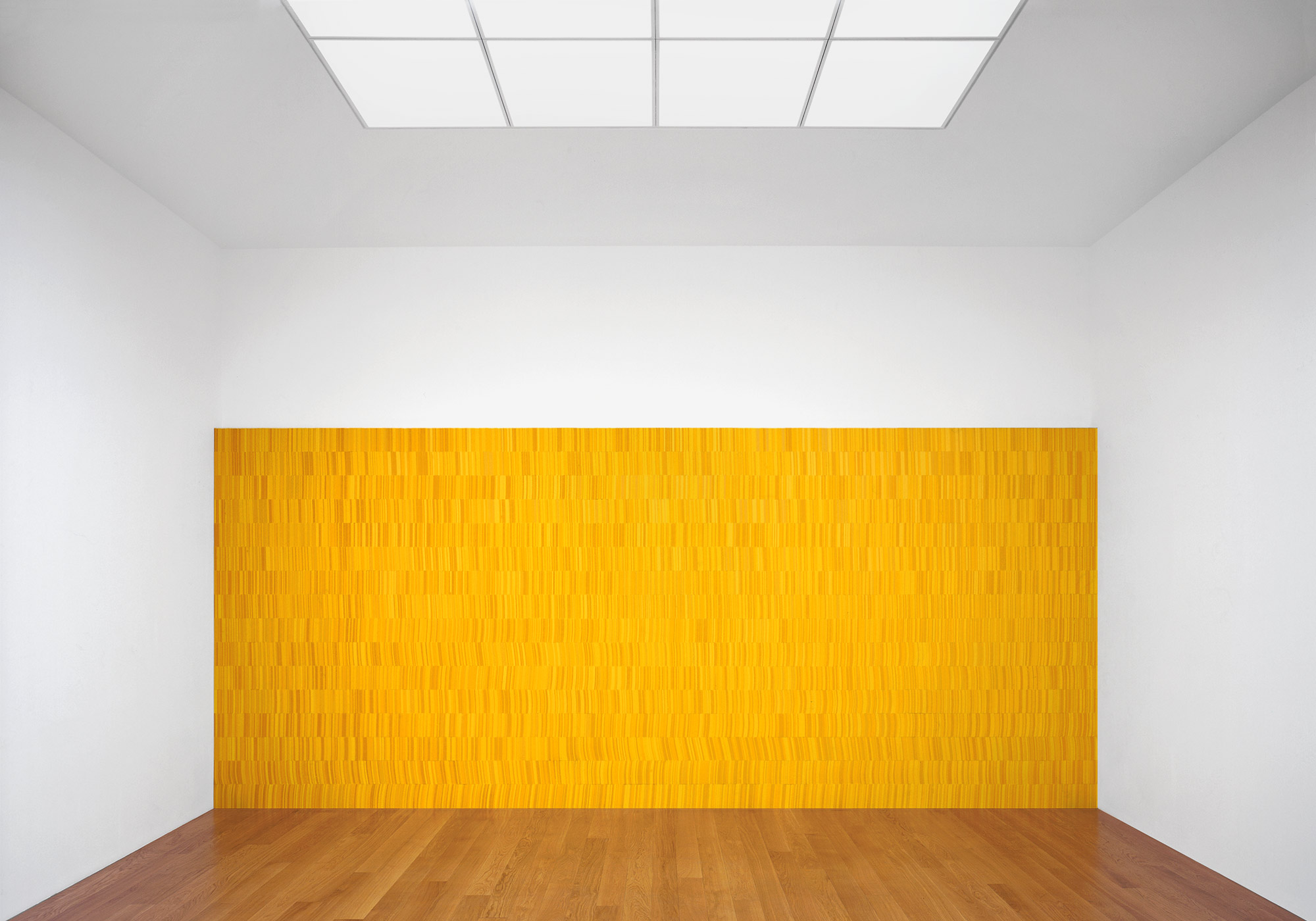 YELLOW INTERVAL diecut paper, cleats, 108" x 240" x 6", Berlin, 2005
small study for YELLOW INTERVAL Brooklyn, 2005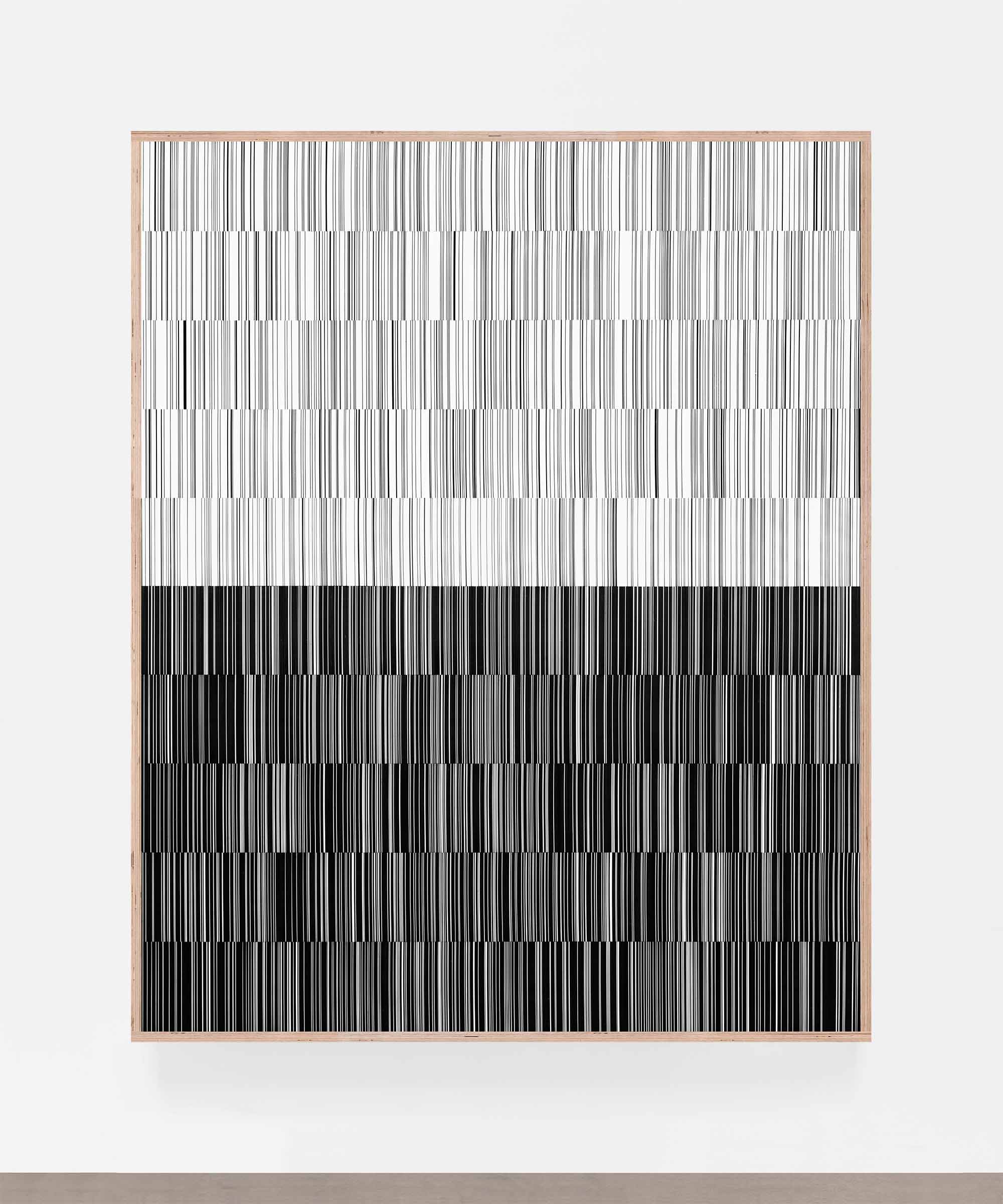 MAYBE (MAYBE NOT) die-cut styrene cards in plywood box, 61.5" x 49.5" x 4.75", 2020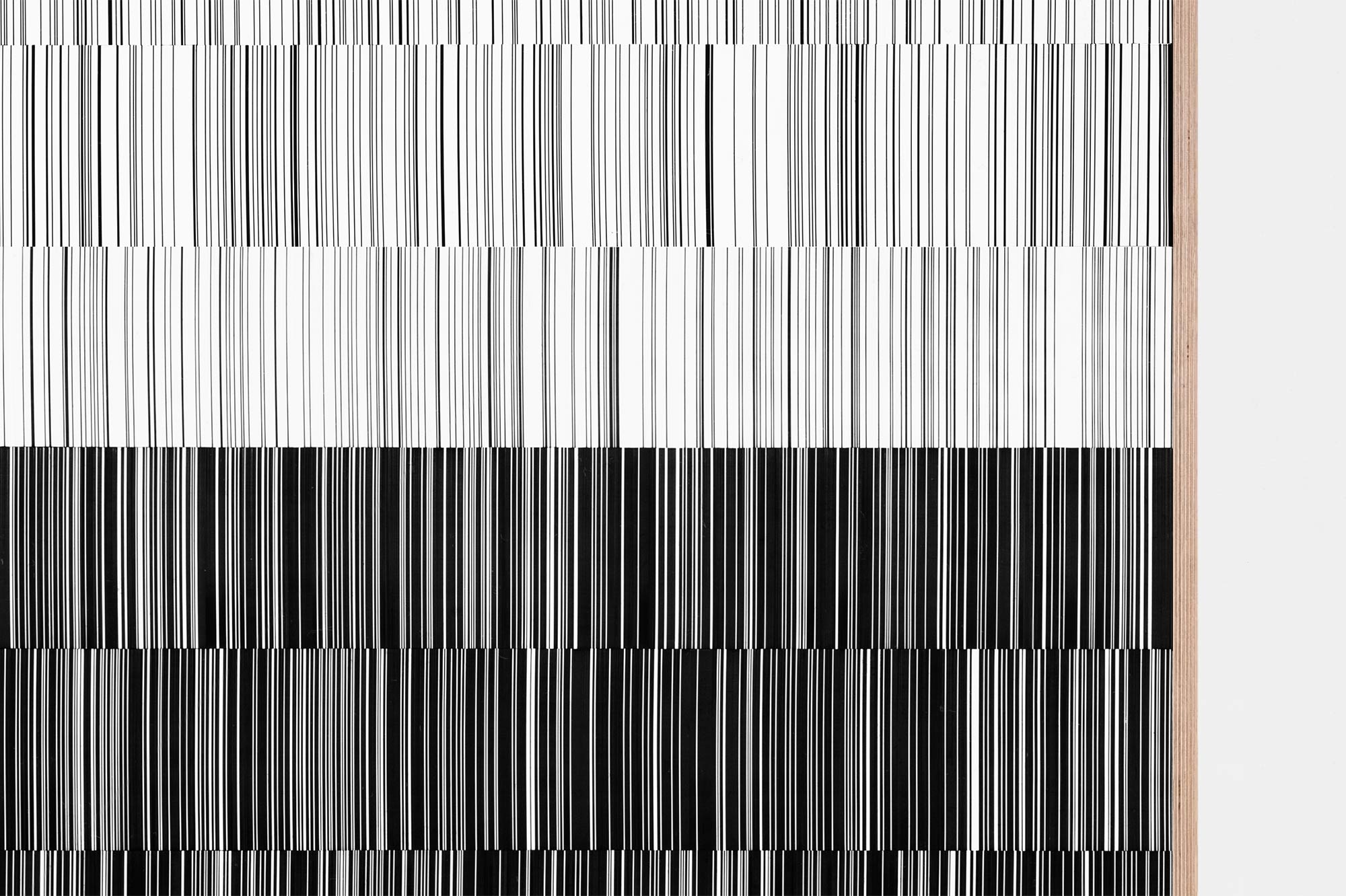 MAYBE (MAYBE NOT) (detail) 2020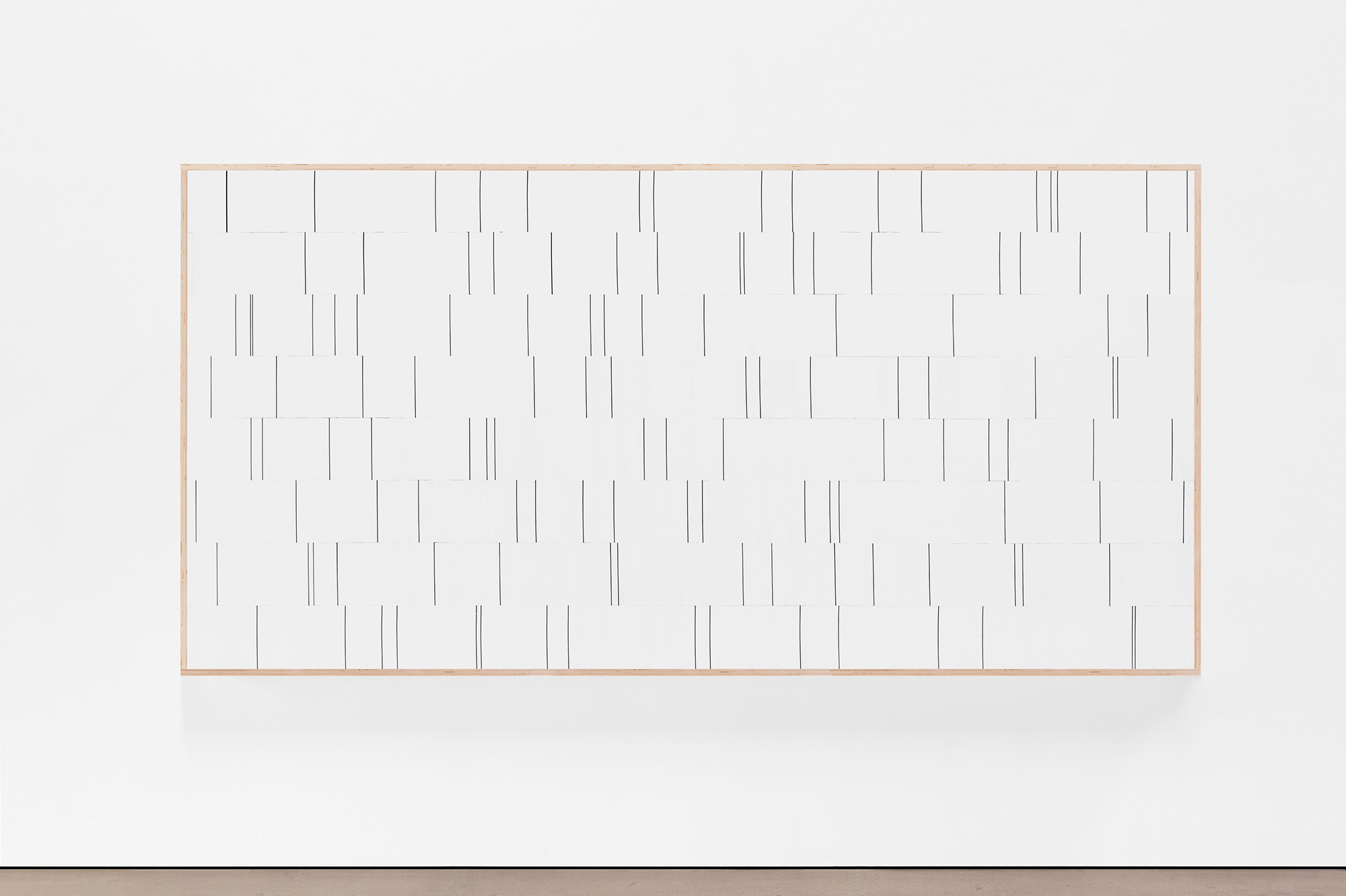 MIND OF WINTER die-cut styrene cards in frame, 48" x 96" x 4.75", 2020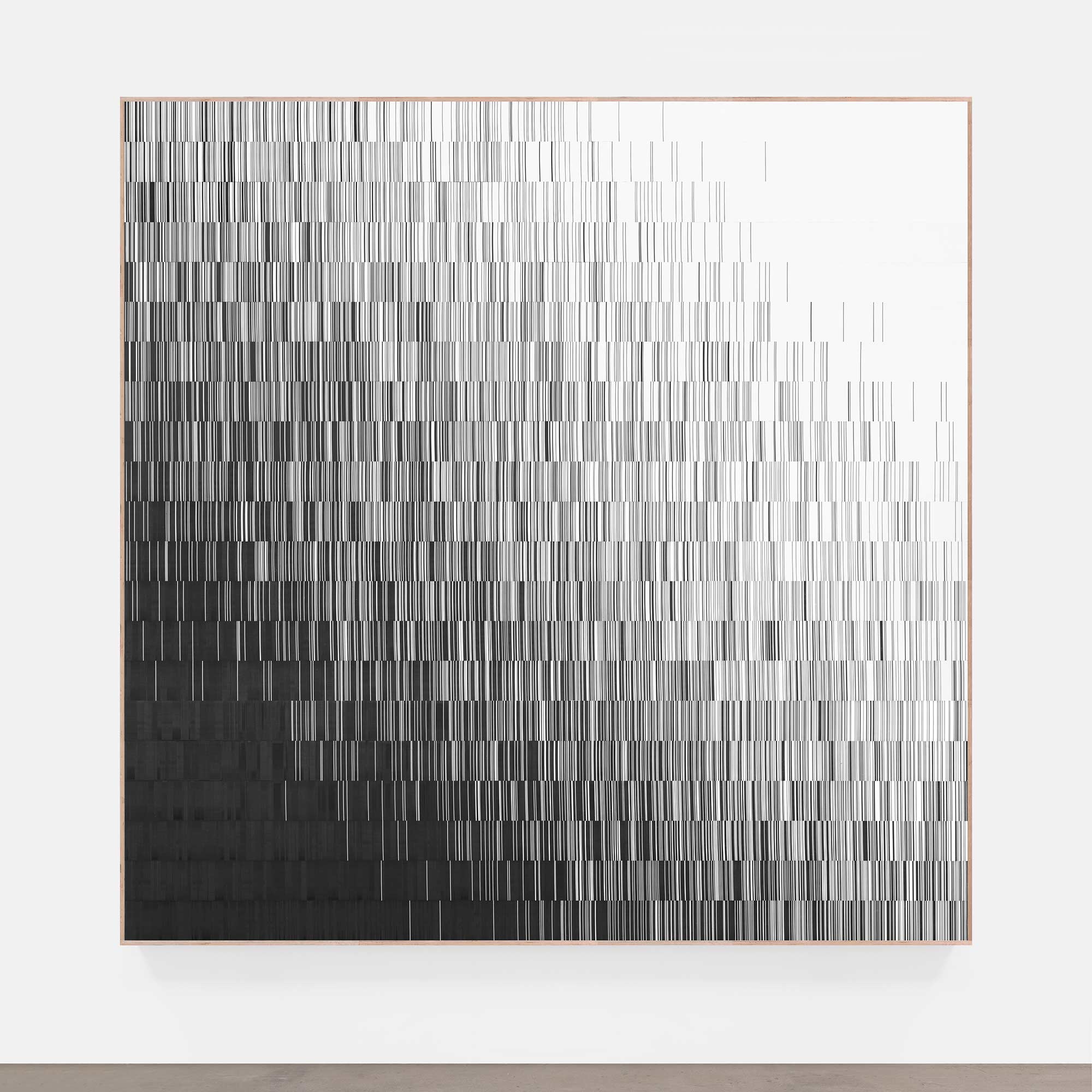 100,000 DECISIONS die-cut styrene cards in frame, 126" x 126" x 4.75", 2020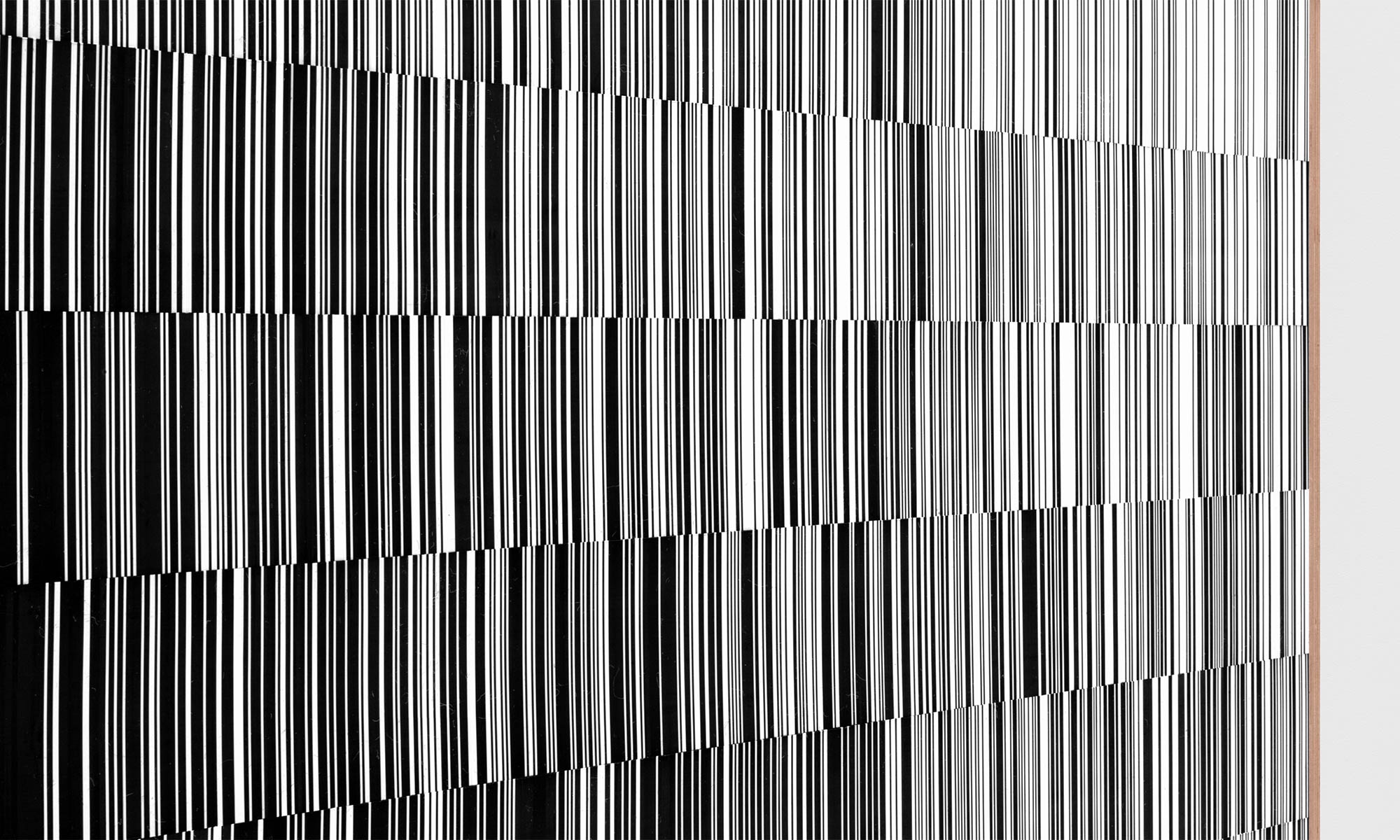 100,000 DECISIONS (detail) 2020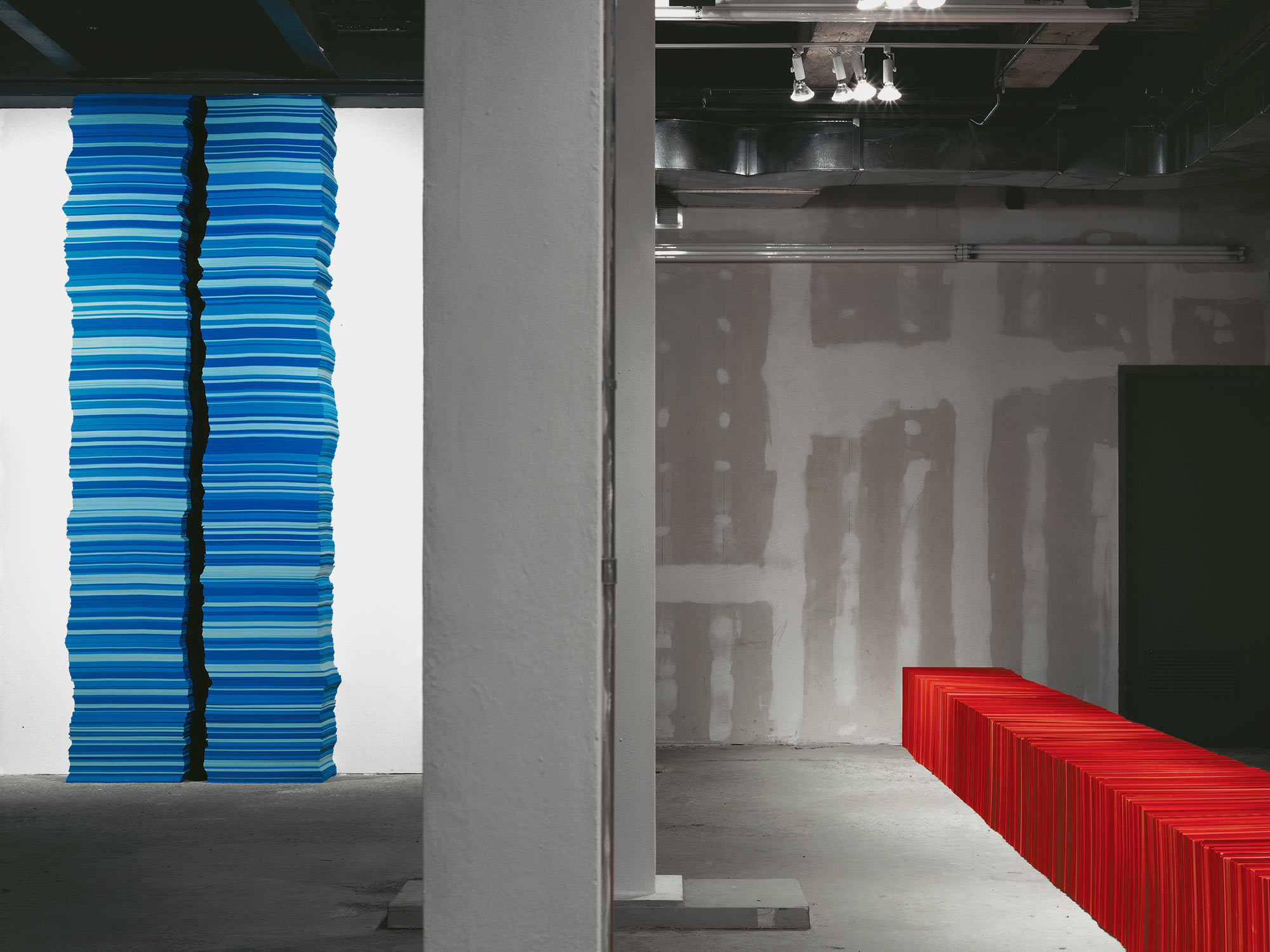 FLOOR-TO-CEILING BLUES and WALL-TO-WALL REDS installed: The Bohen Foundation, NYC, 2004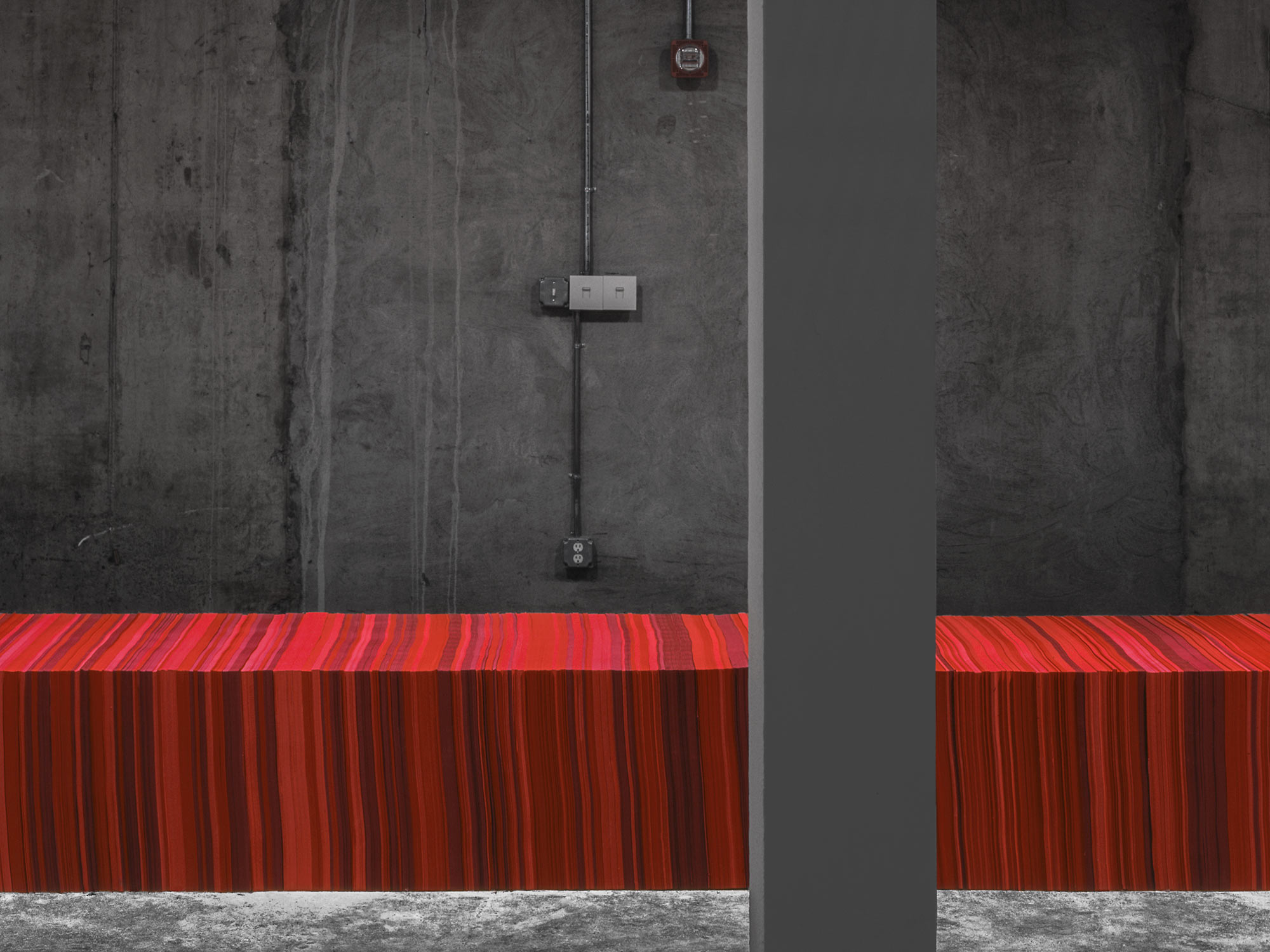 WALL-TO-WALL REDS diecut colored paper, 26" x 40" x 480", installed: The Bohen Foundation, NYC, 2004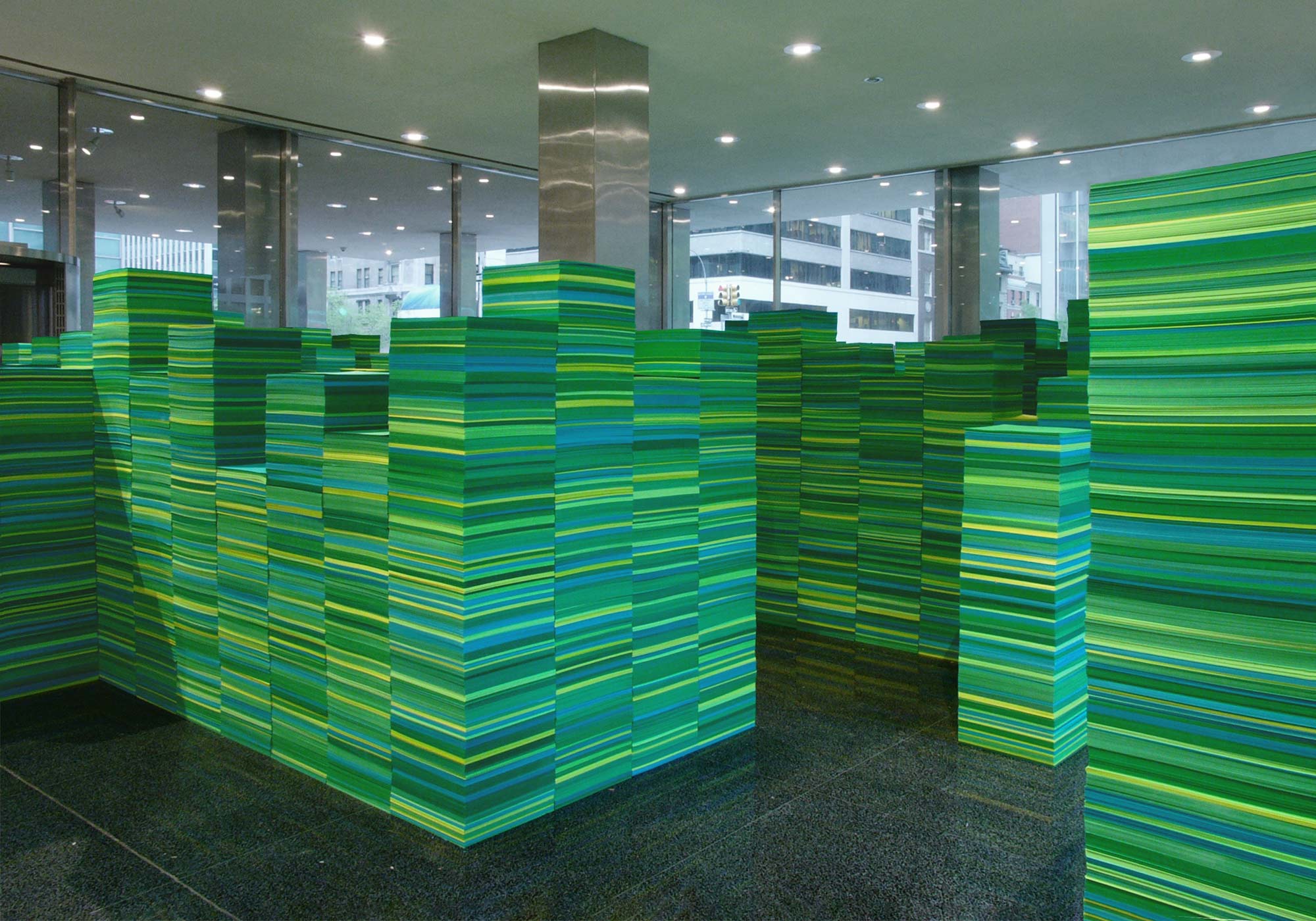 LEVER LABYRINTH diecut paper w/ steel armatures, Lever House, NY NY, 2005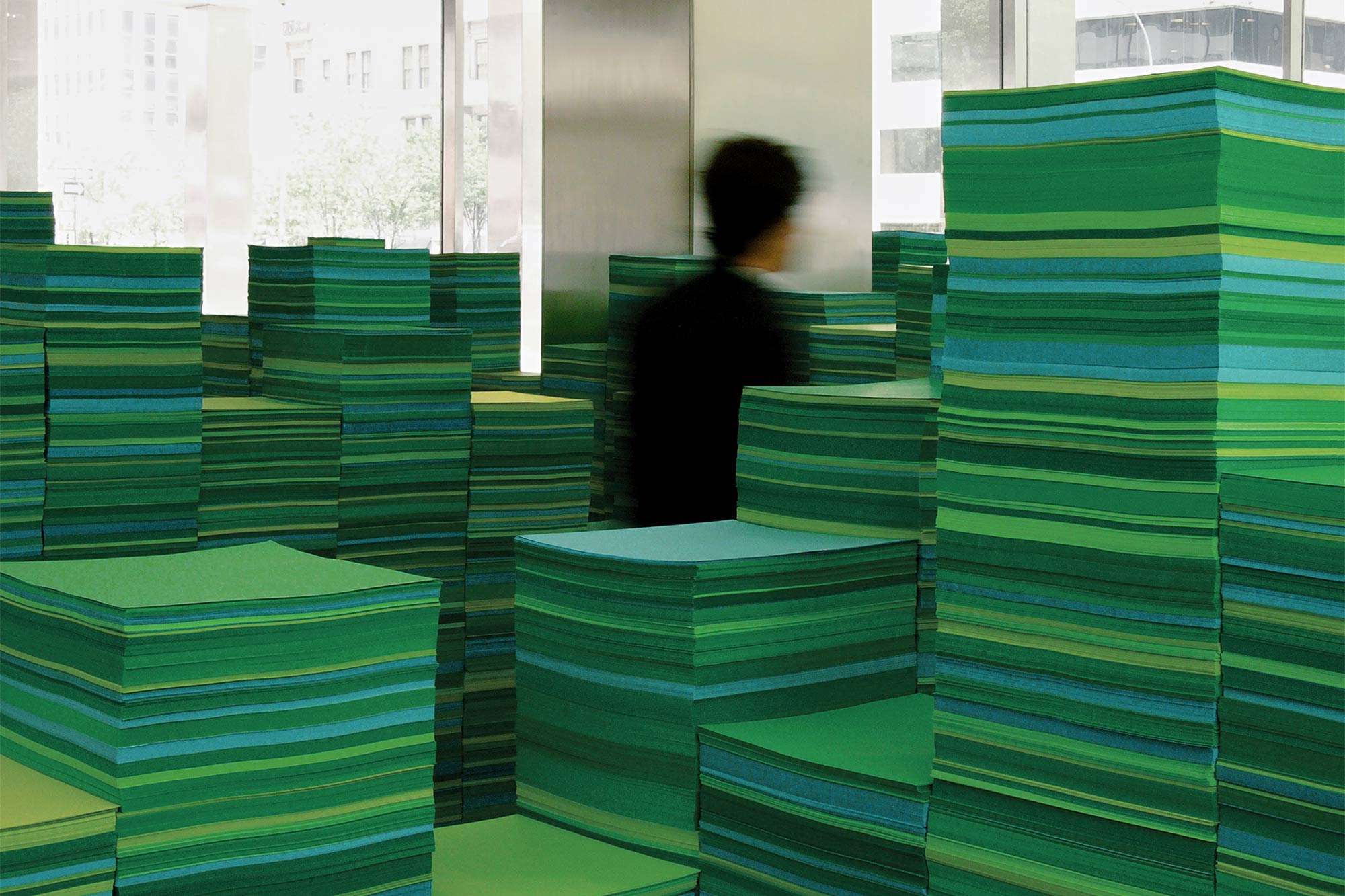 LEVER LABYRINTH (detail) 2005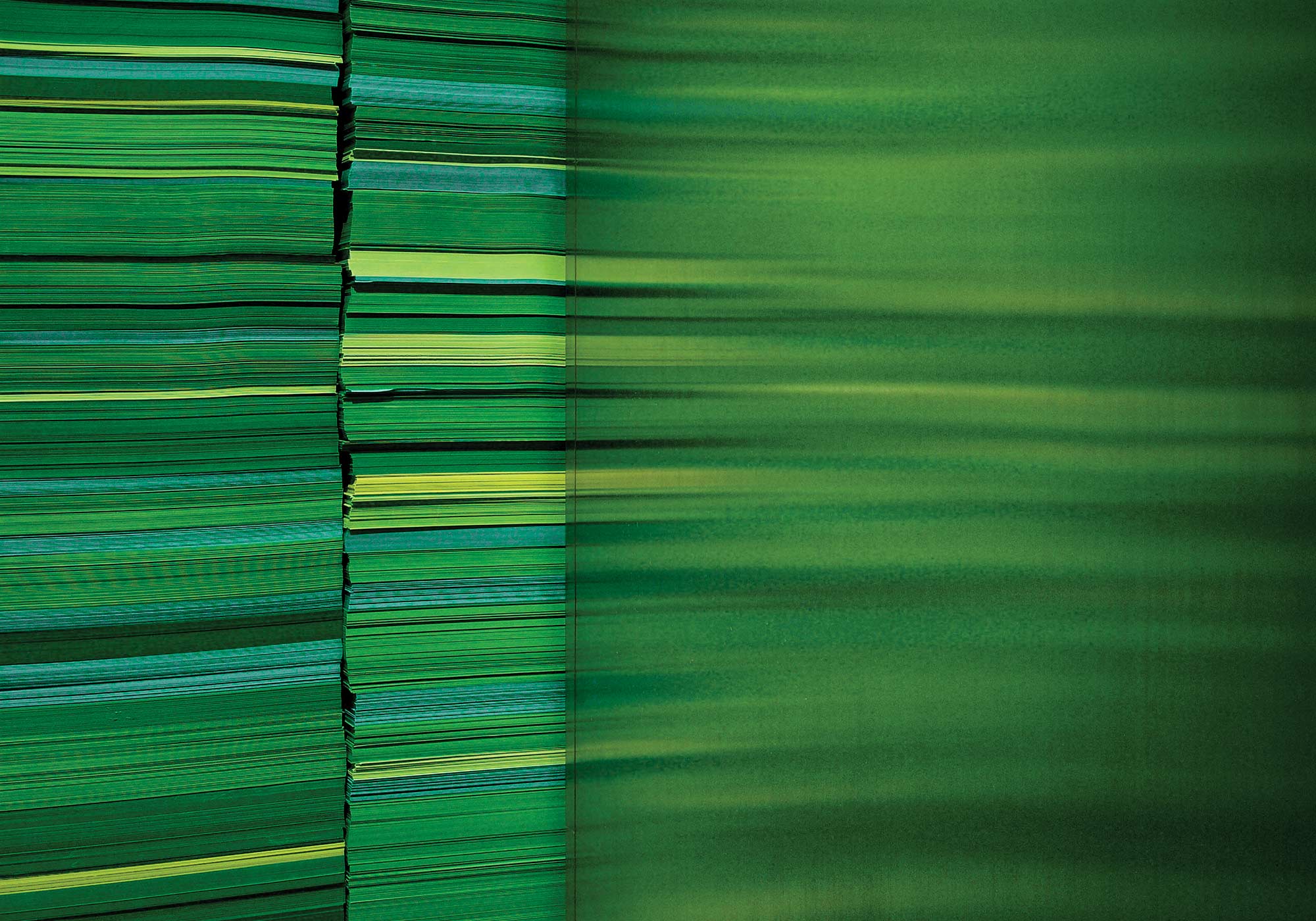 LEVER LABYRINTH (detail) 2005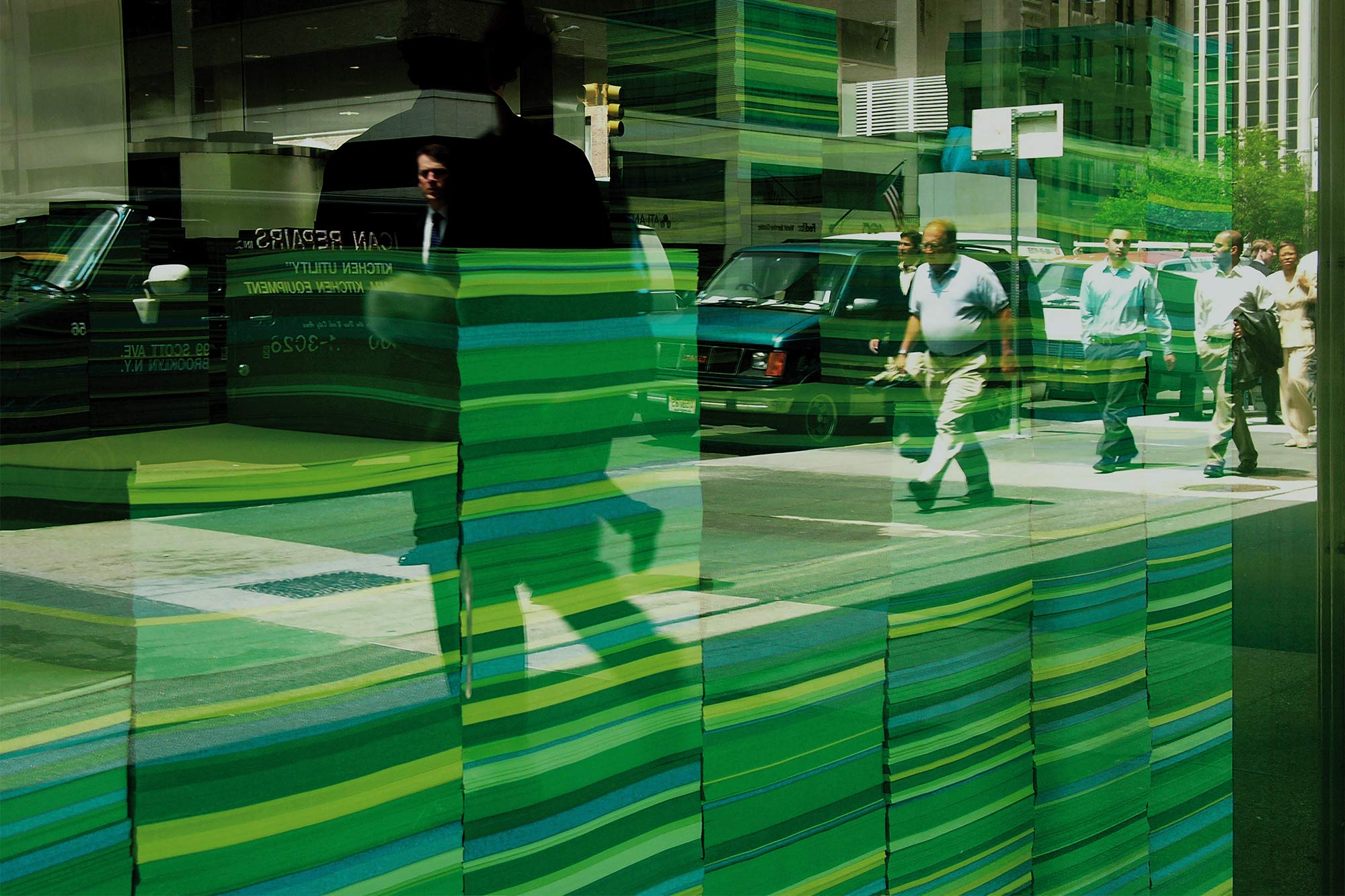 LEVER LABYRINTH (detail) 2005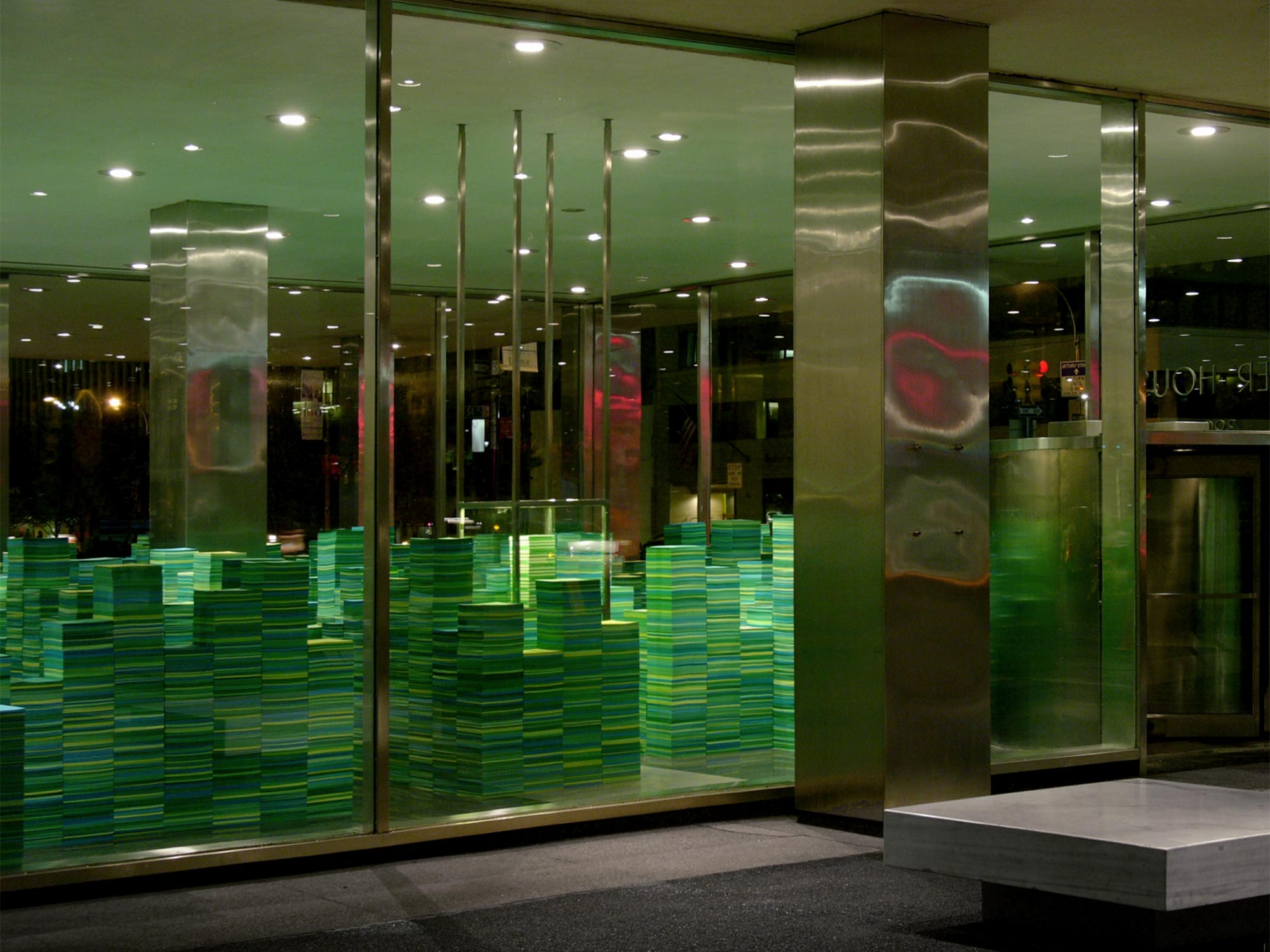 LEVER LABYRINTH (detail) 2005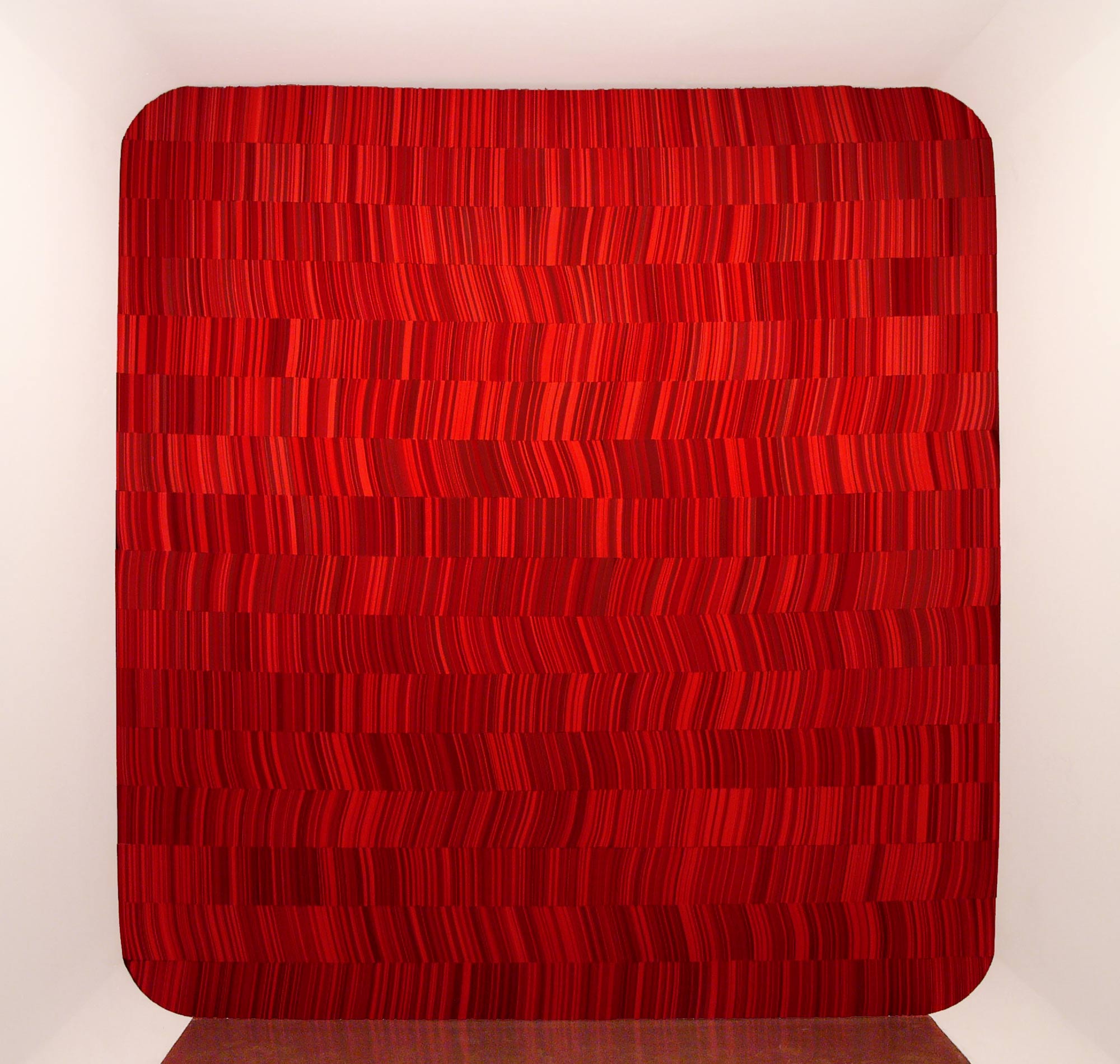 RED SECTION die cut paper, iron armature, installed as sectional wall in gallery, 96" x 96" x 8", 2004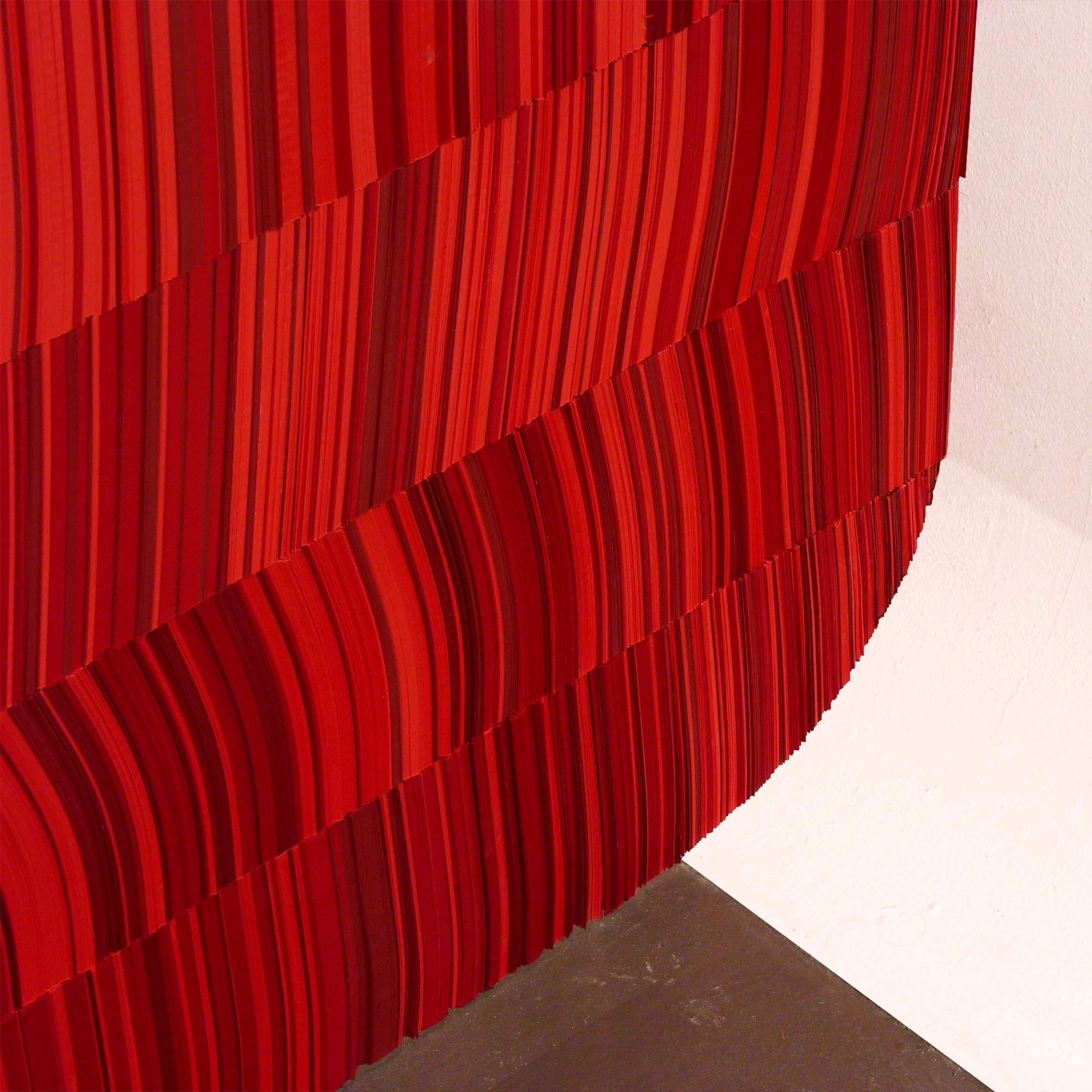 RED SECTION (detail) 2004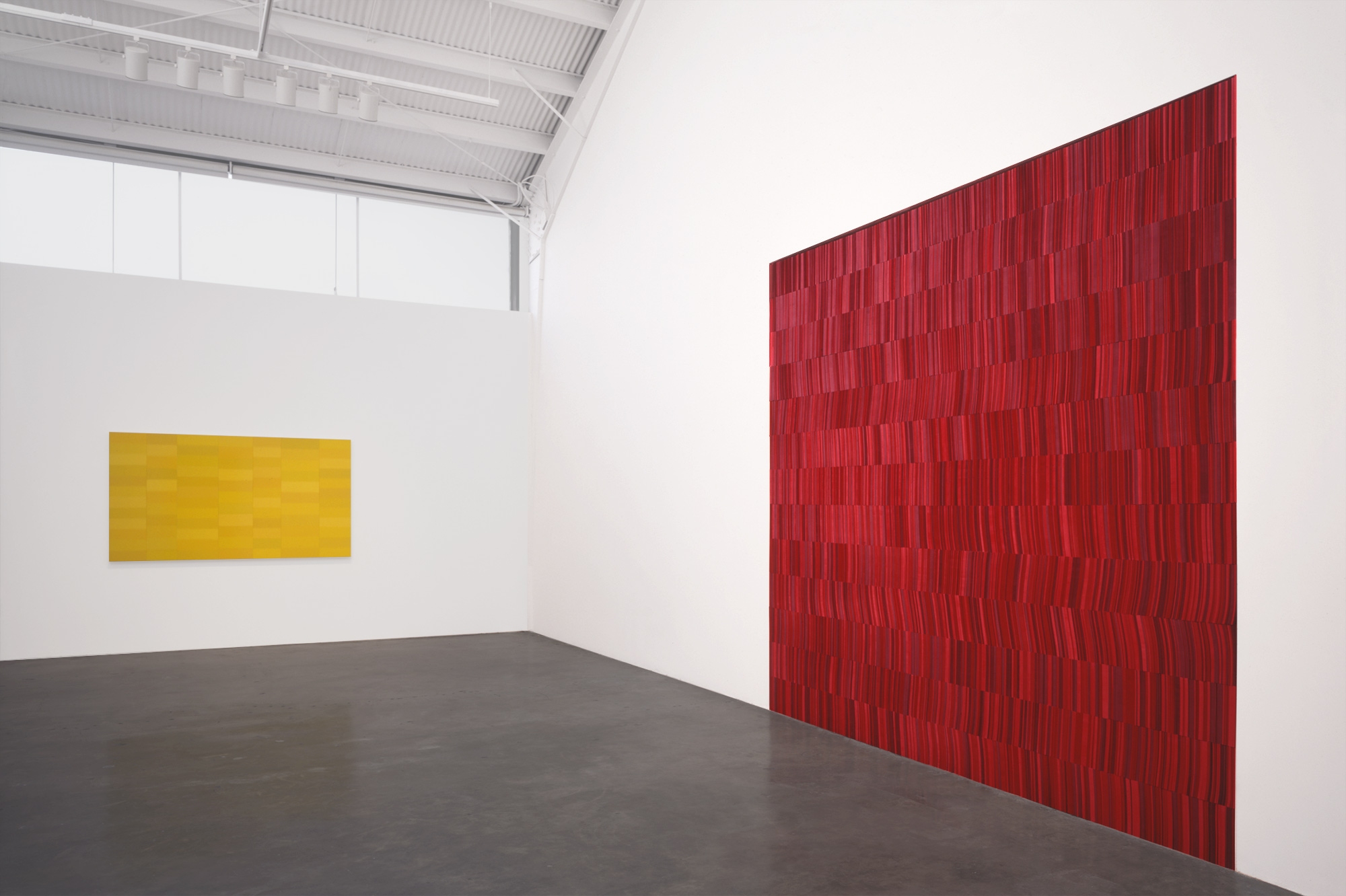 RED EXIT die cut paper, iron armature, installed: double exterior door well, 96" x 96" x 8", 2004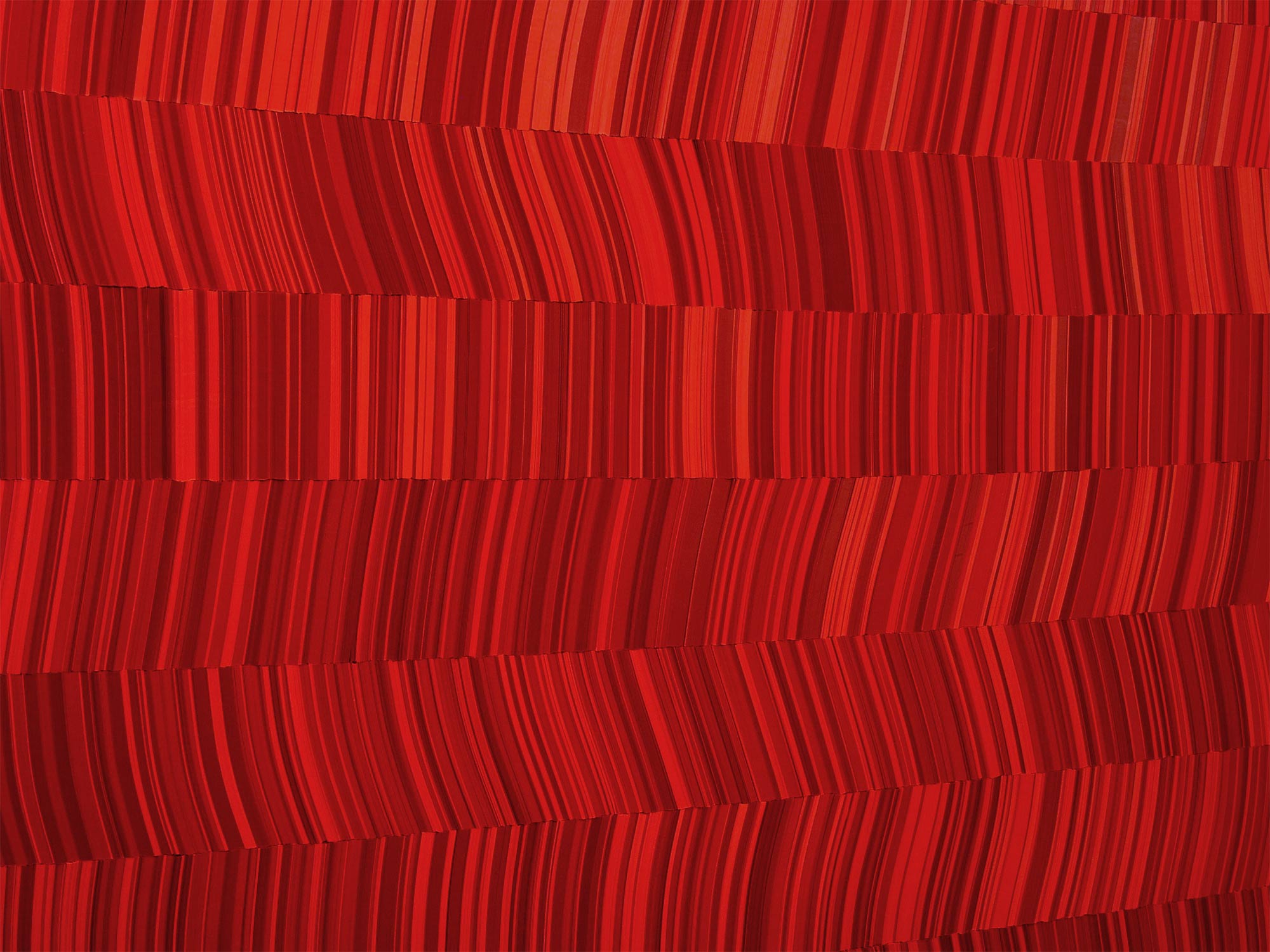 RED EXIT (detail) 2004