P,E,T,E,R,W,E,G,N,E,R,
A comprehensive survey of the artist's work 1997-2007.
Essays by journalist Michael Pollan, curator Henriette Huldisch, architectural historian Noah Chasin, and poet/philosopher John Koethe. Interview by gallery director Genevieve Day. Brief remarks by the artist introducing each body of work. Edited by arts journalist Tim Schneider. Book design by Todd Waterbury. Cover design by the artist.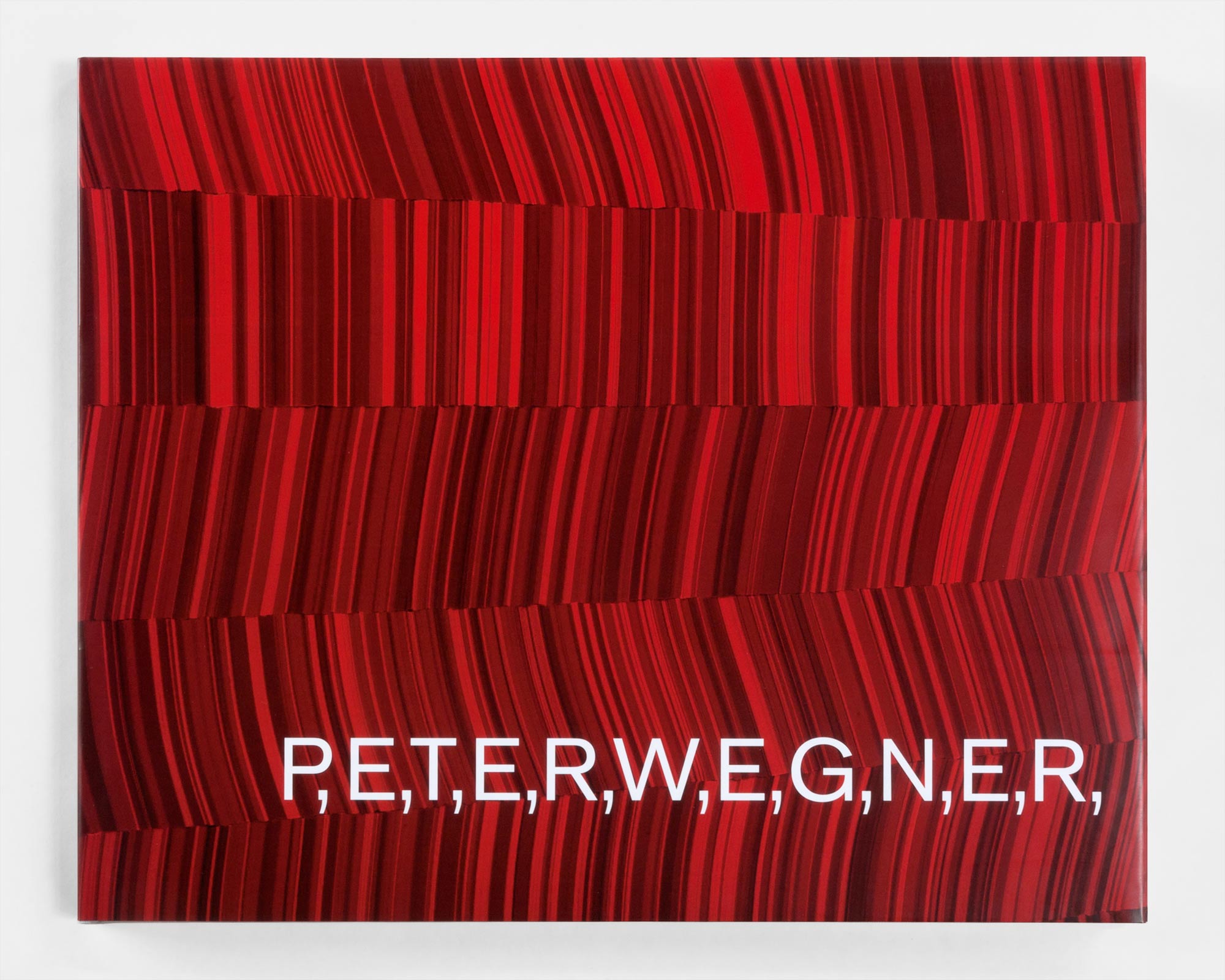 P,E,T,E,R,W,E,G,N,E,R, offset litho & blind emboss, case-bound, printed by Cantz, DE, ed. 1,000, 2007.