PETER WEGNER, 11 INCHES X 8 1/2 INCHES

The first monograph of the artist's work.

Designed by Todd Waterbury in consultation with the artist, the artworks are seen in chronological sequence and at correct scale relative to one another. The cover of the book provides the caption for the book itself.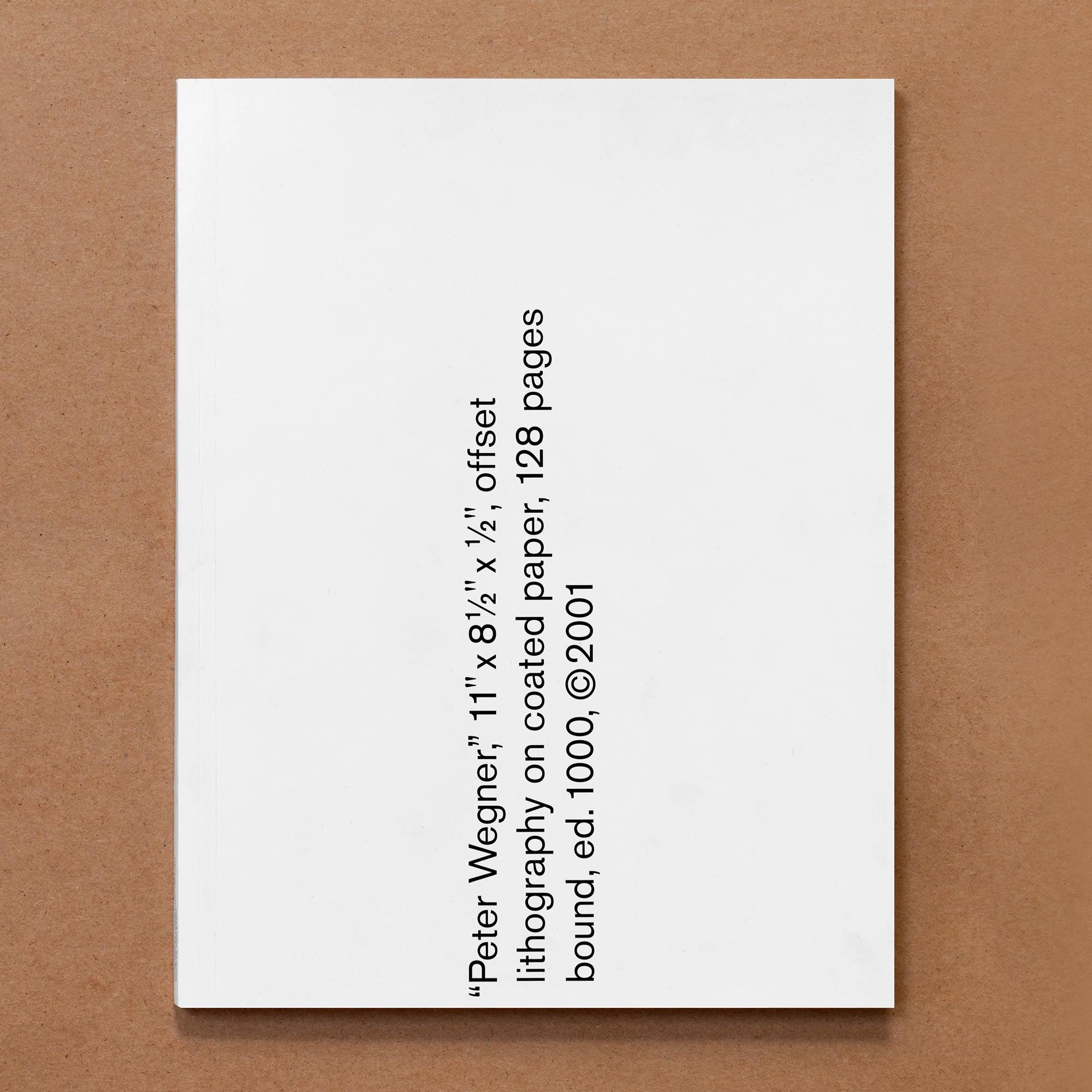 PETER WEGNER, 11 INCHES X 8 1/2 INCHES offset lithography on coated paper, 125 pp., 2001, ed. 1000